Indulge in a family-favorite recipe with a twist – lazy cherry dumplings in a crunchy breading! This recipe, passed down for over 40 years, is worth the effort. With its crispy breading, creamy cottage cheese filling, and tangy cherry burst, these dumplings are a true culinary delight.
For this version, we'll be using couscous, but semolina will work just as well (we simply ran out!). The preparation is quick and easy, and the result is simply irresistible.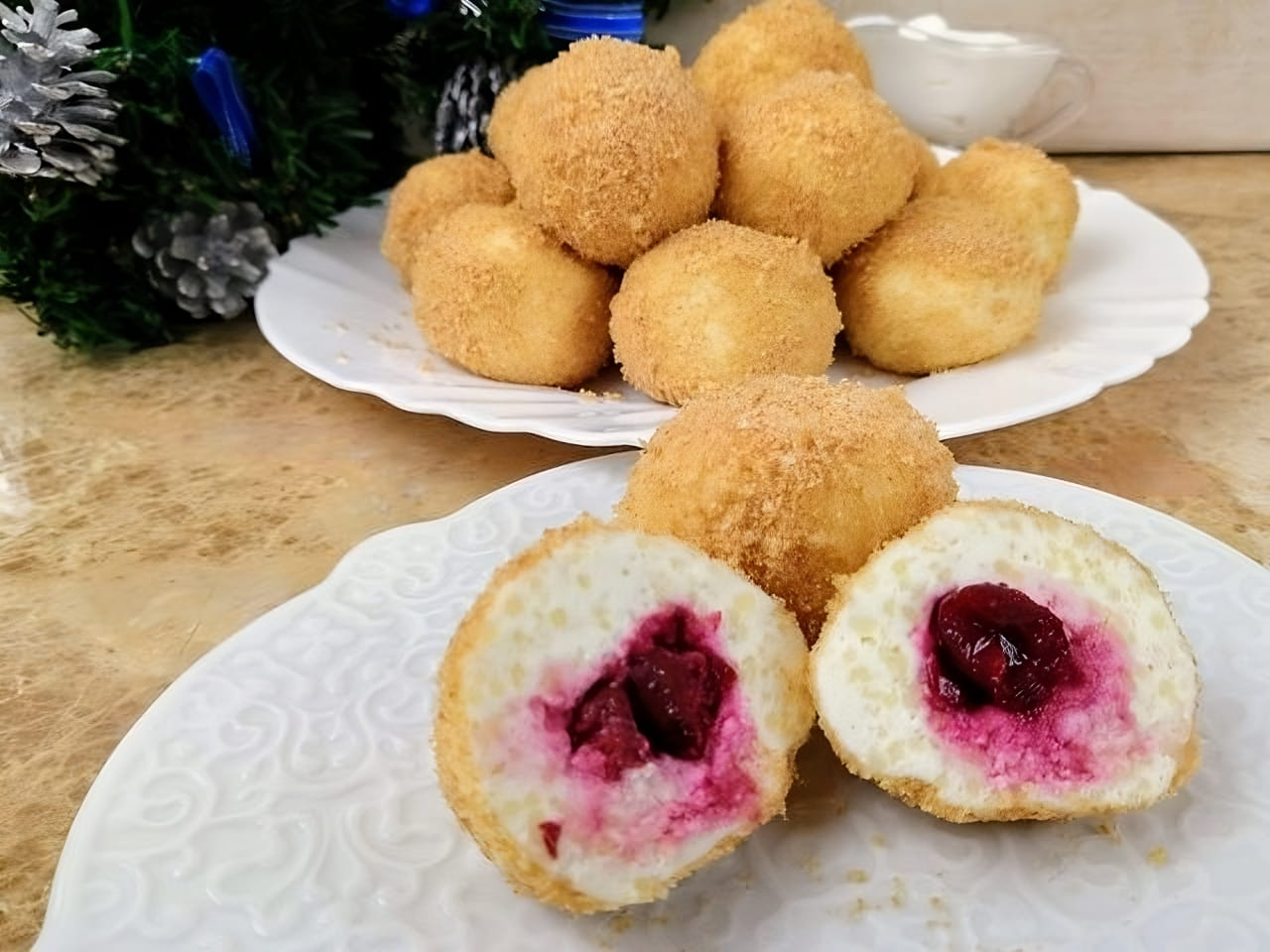 INGREDIENTS:
Cottage cheese – 500 g
Sugar – 5 tbsp
Eggs – 2
Couscous (or semolina) – 5 tbsp
Flour – 2 tbsp
Frozen cherries – 100 g
Bread crumbs – 100 g
Butter – 20 g
INSTRUCTIONS:
In a bowl, mix together the cottage cheese, half of the sugar, eggs, flour, and couscous (or semolina) until well combined.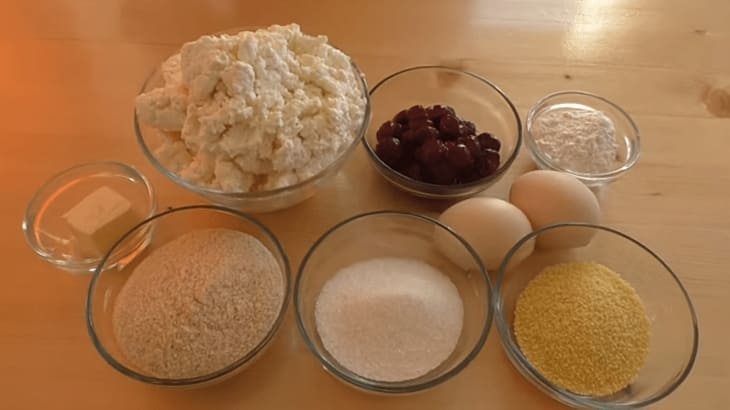 In a separate pan, toast the bread crumbs in butter until lightly golden, then mix with the remaining sugar. The breading will turn out top-notch!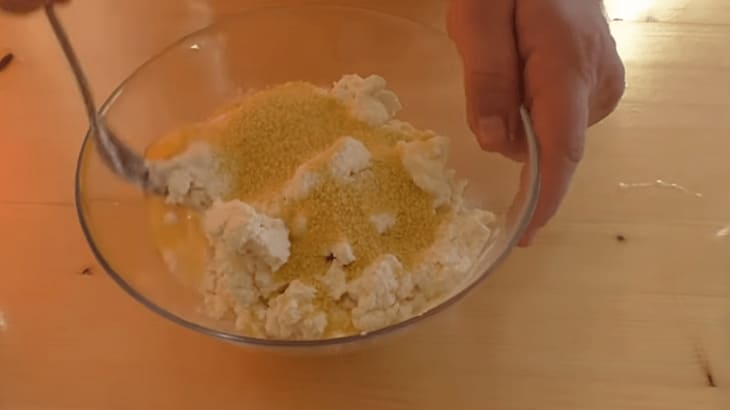 Take a spoonful of the cottage cheese mixture and form a small ball with a cherry inside (without the pit). For consistent results, you can use a scale for the dumpling portions.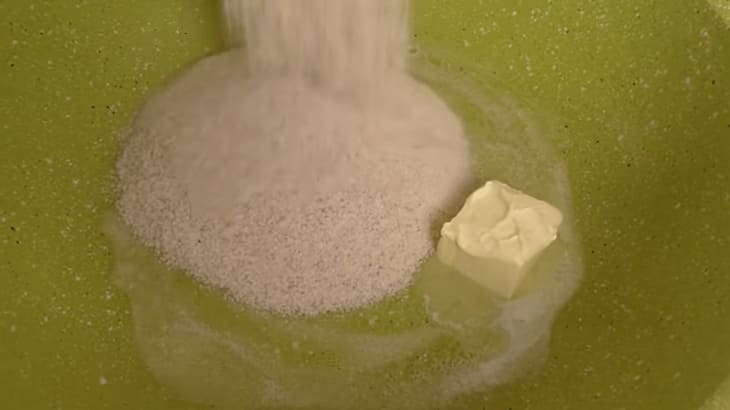 Boil the dumplings in boiling water for 3-4 minutes, or until they float to the surface.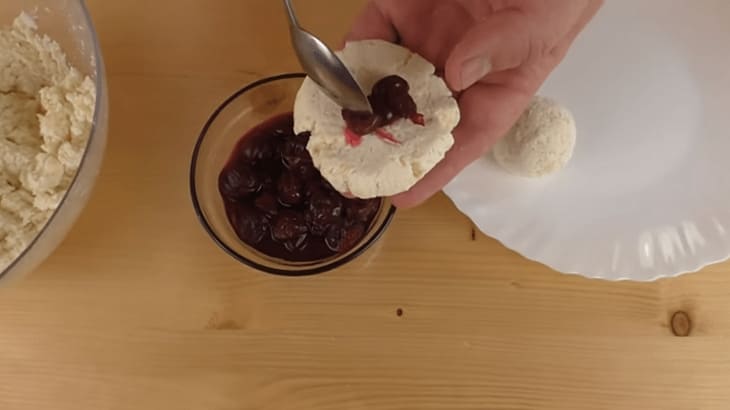 While still hot, coat the dumplings in the toasted bread crumbs.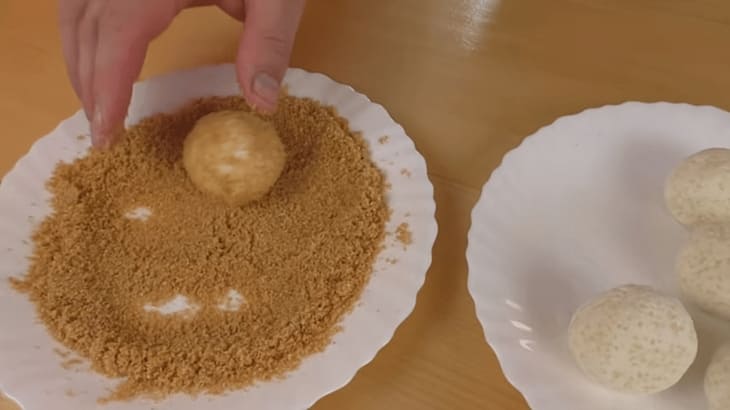 Serve these lazy cherry dumplings with crispy breading best with sour cream. A childhood favorite that's sure to become a hit in your family too!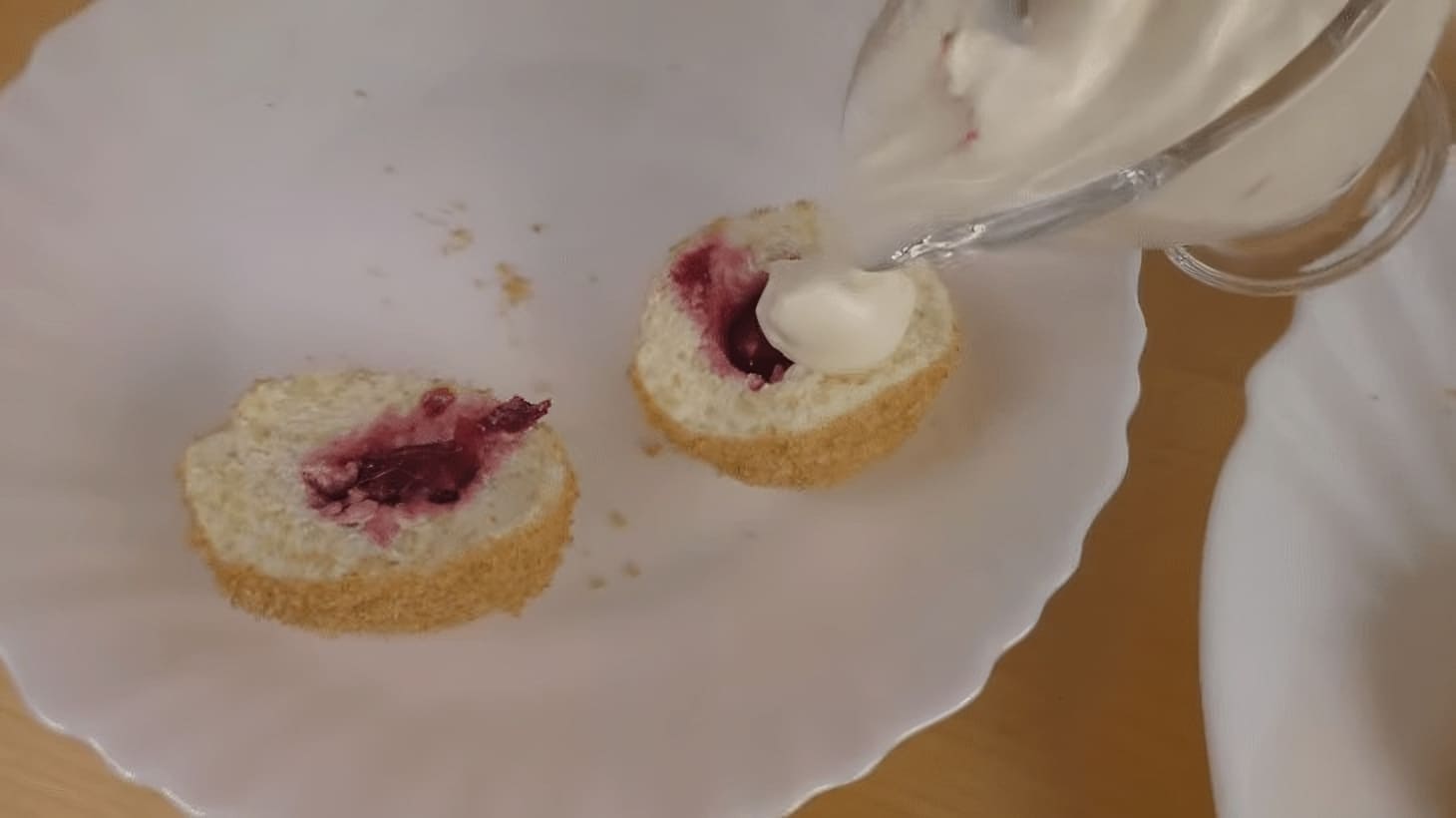 Bon appetit!