This dish is perfect for both lunch and dinner. It's hearty, nutritious, healthy, and incredibly delicious. An excellent option for people observing a fast or as a side dish. It resembles lazy cabbage rolls but in a vegetarian version. Surprise your family with this original braised cabbage recipe!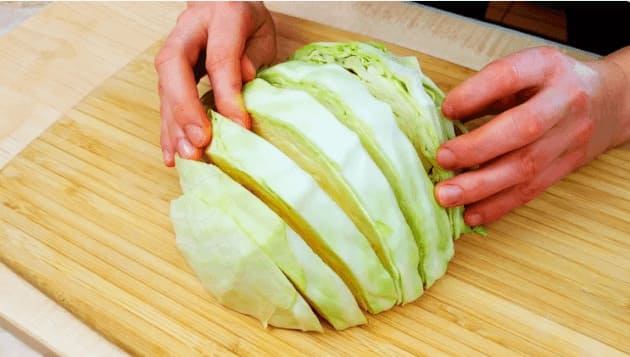 Ingredients:
1 head of white cabbage (1.3 lbs or 600 g)
1/2 cup of rice (3.5 oz or 100 g)
1 carrot
1 onion
1/3 cup of tomato sauce (3.5 oz or 100 g)
3/4 cup of water (6.7 fl oz or 200 ml)
2 cloves
2 whole allspice berries
Ground coriander to taste
2 tablespoons of sunflower oil
Let's proceed to the process of making this budget-friendly cabbage dish:
Finely chop the cabbage after removing the outer leaves. Start by cutting the cabbage head in half, then divide the halves into quarters. This way, you'll get square-shaped pieces, allowing you to quickly and beautifully shred the cabbage.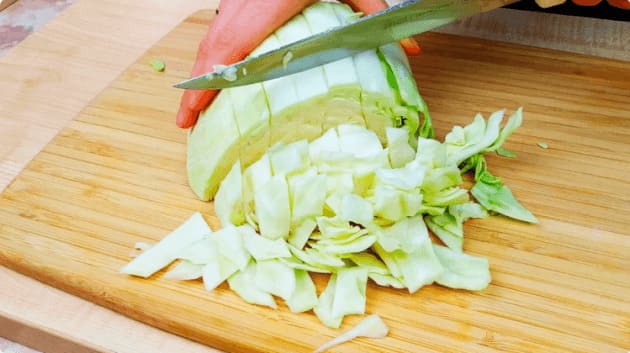 Peel and finely chop the onion. Peel the carrot and cut it into rings or grate it coarsely, whichever you prefer.
Heat the oil in a skillet and sauté the onion and carrot for about five minutes, stirring occasionally.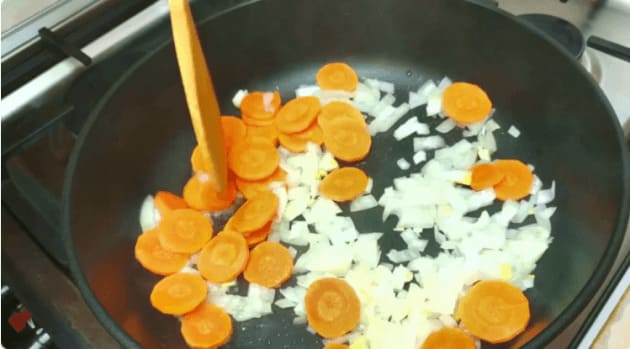 Add the cabbage and continue cooking over medium heat for about eight minutes.
Now, add all the spices listed above. Season with salt according to your taste.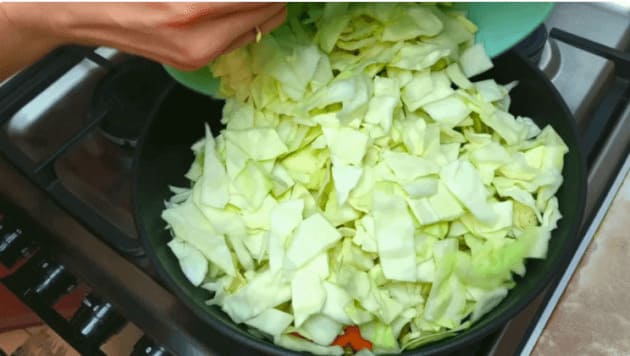 Add the homemade tomato sauce. If you don't have any, simply dilute tomato paste with water in equal proportions.
Next, add the thoroughly rinsed rice. It will make the dish especially tasty and filling.
Pour in the water, stir everything together, and simmer with the lid on until the rice is cooked (around 20 minutes).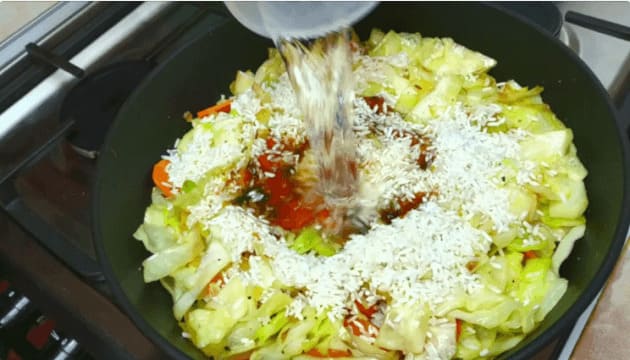 You can sprinkle the finished dish with finely chopped herbs and garlic.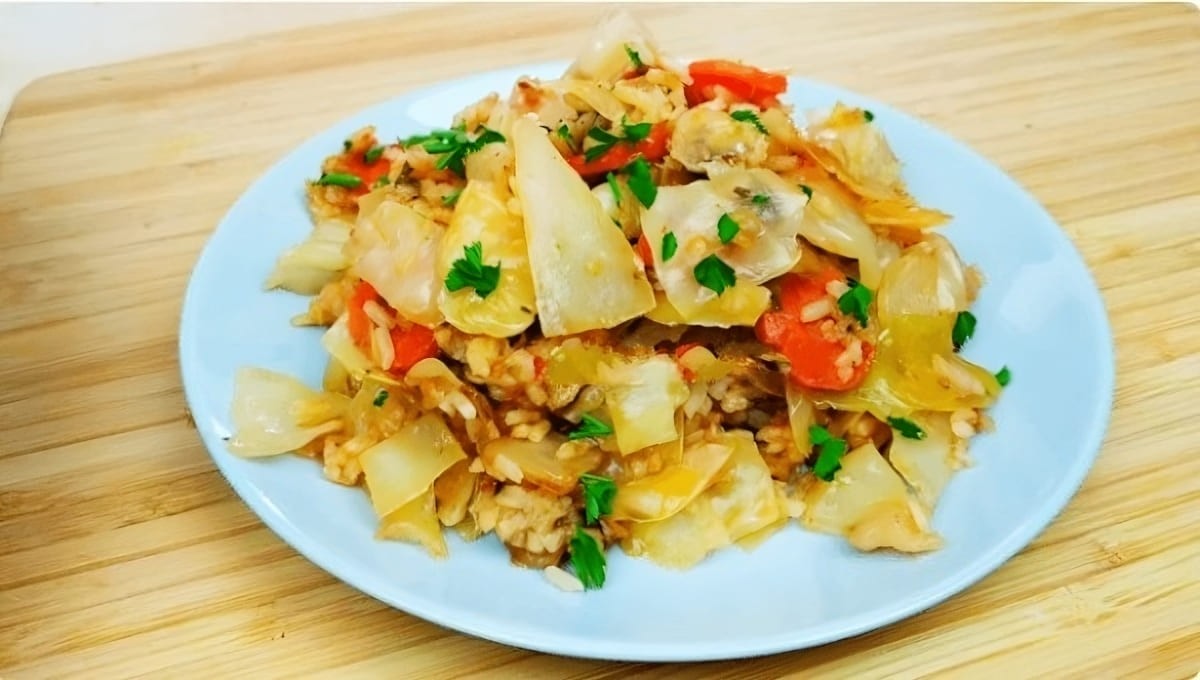 Enjoy this flavorful braised cabbage dish that will elevate ordinary cabbage into a delicacy.