Get ready for the perfect treat to accompany your tea time! These delectable jam-filled cookies are not only easy to make but will delight all the sweet tooth enthusiasts out there. Join us in making these delightful treats!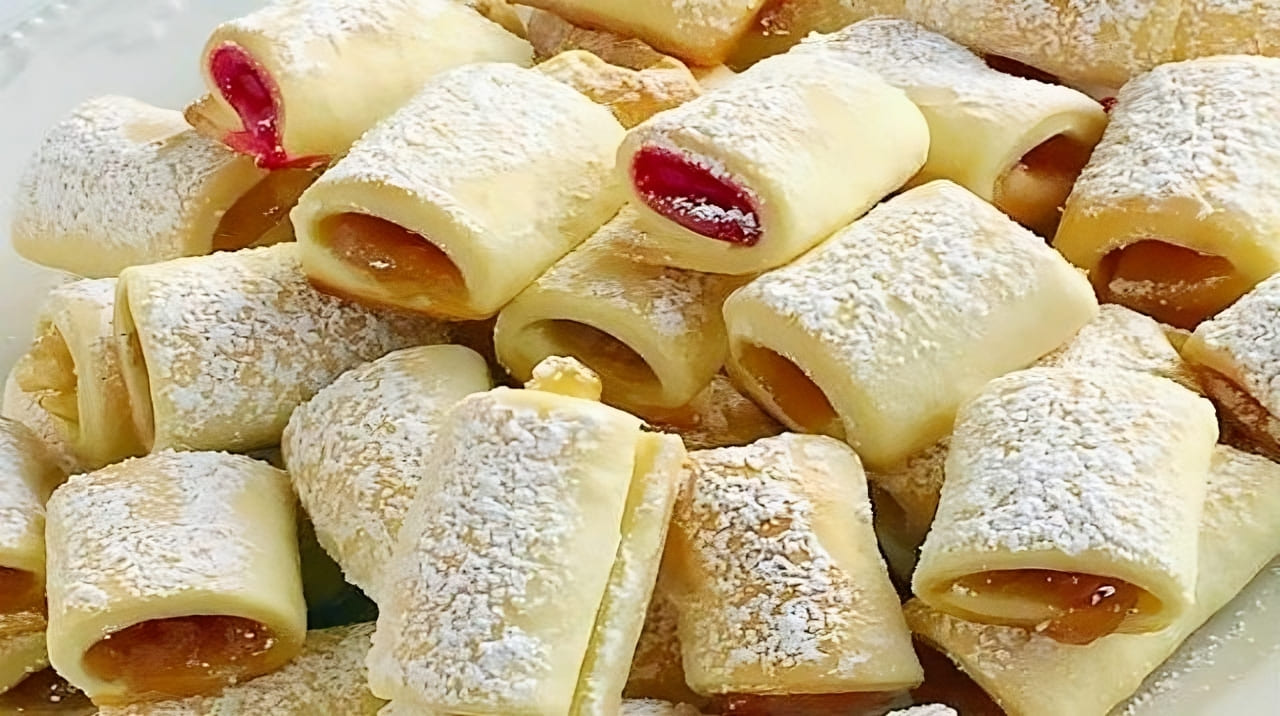 Ingredients:
Unsalted butter – 1/2 cup (125 g)
Sour cream – 1/2 cup (125 g)
Sugar – 1 tbsp
All-purpose flour – 2 cups (250 g)
Vanilla – to taste
Lemon or orange zest – optional
For Filling:
Jam or fruit preserves of your choice
For Dusting: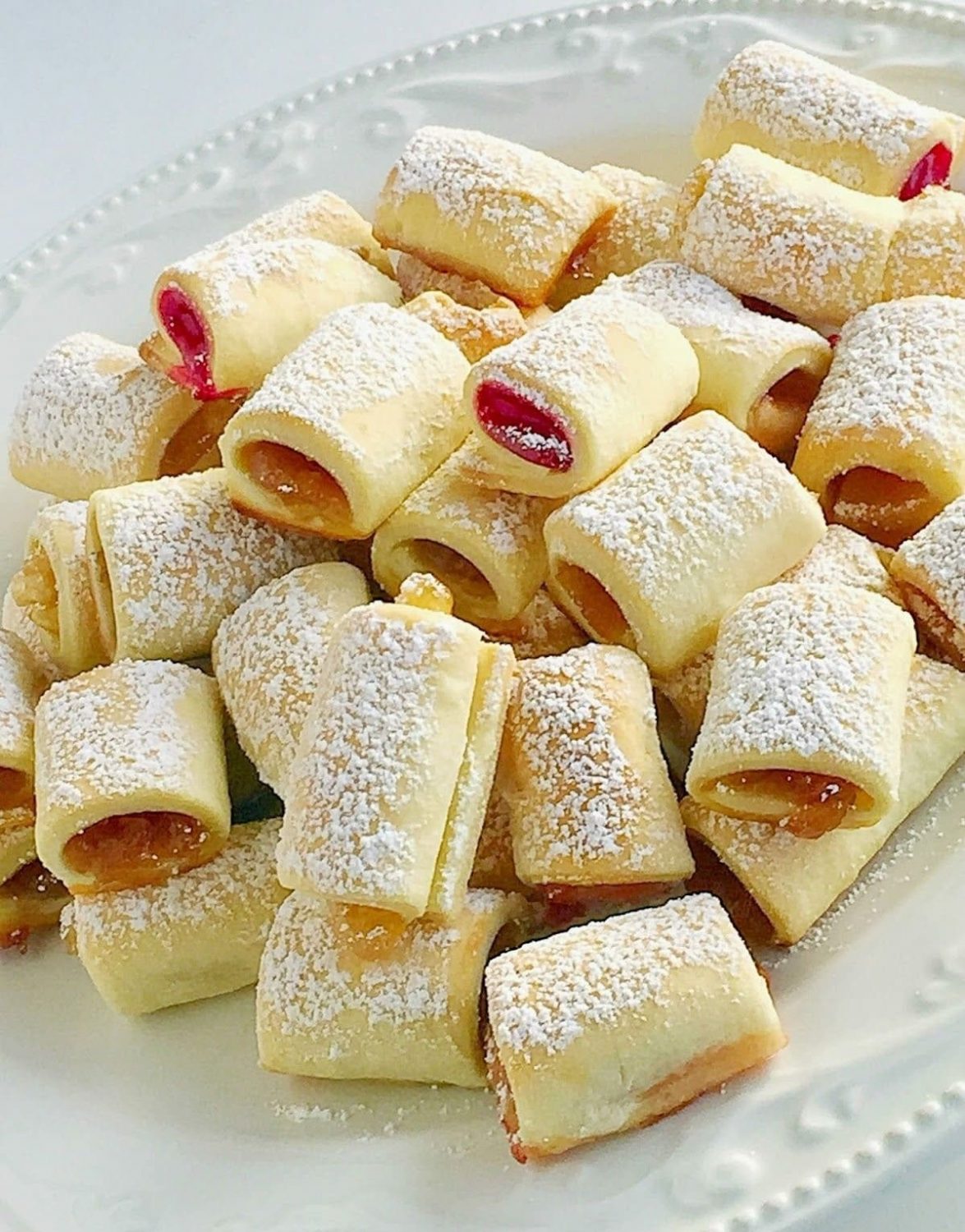 Instructions:
Beat the softened butter with sugar, vanilla, and sour cream. Sift in the flour and add it to the mixture. Knead the dough, divide it in half, wrap each portion in plastic wrap, and refrigerate for 1 hour.
Preheat your oven to 180-190°C (356-374°F). Dust your work surface with flour and roll out a portion of the dough into a rectangle. Cut it into strips, approximately 7 cm wide. Along the length of each strip, add the filling of your choice, then roll them up into small rolls and cut into bite-sized pieces.
Arrange the cookies on a baking sheet and bake in the preheated oven for 20 minutes or until golden brown. Let the cookies cool and dust them with powdered sugar.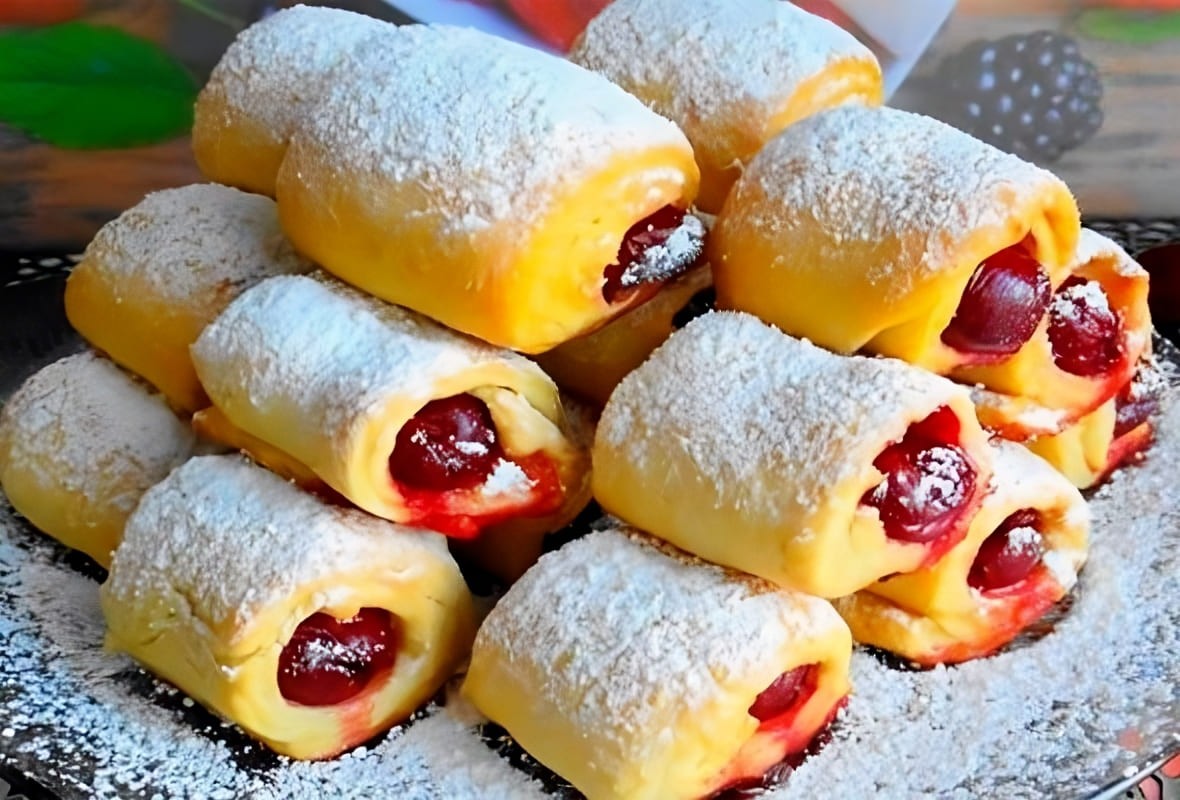 This simple yet irresistible recipe is a must-have for any tea time gathering or sweet craving. The combination of buttery, melt-in-your-mouth cookies filled with your favorite jam will leave you wanting more. And the best part? These cookies are so easy to make that you'll have them ready in no time. So, let's get baking and treat ourselves to a delightful tea time experience. Enjoy every bite of these jam-filled delights and watch them disappear from the plate!