Homemade Ginger Ale is a refreshing and healthy drink that is made with fresh ginger root, lemon, and honey, all blended with sparkling water for a flavor that you can't get out of a can.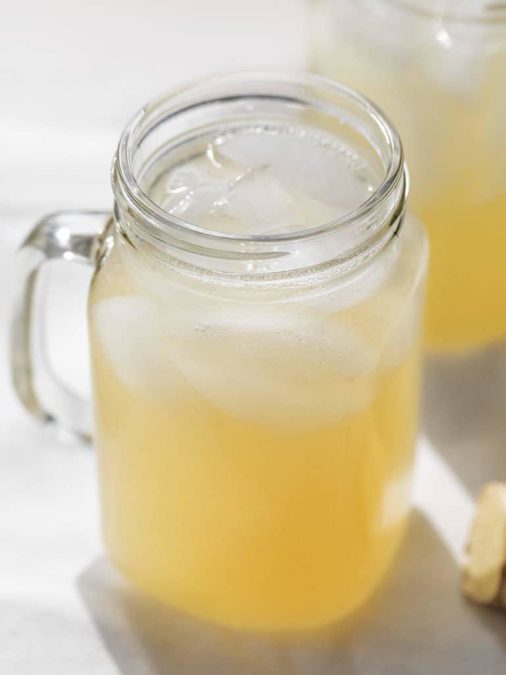 HOMEMADE GINGER ALE
Using fresh ginger root in this homemade drink sets the bar way above any ginger ale you can buy from the store.
Ginger is full of anti-inflammatory properties to help fight off a cold or flu. It also has antioxidants and anti-bacterial power that makes it beneficial in many ways, not just fighting germs! So, get the ginger root peeled and grated to add to this homemade ginger ale recipe.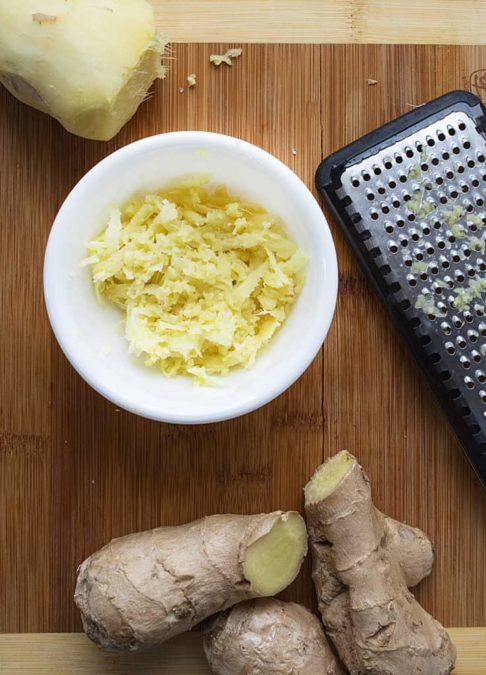 HOMEMADE GINGER ALE RECIPE
With just a few fresh ingredients, you will have a healthy drink on hand when you need it, or when you just want to enjoy the taste!
Ingredients (full recipe below)
Fresh ginger
Lemon juice
Honey
Water
Sparkling water
HOW TO MAKE HOMEMADE GINGER ALE
The first thing you need to do to make your own ginger ale is peel and grate fresh ginger root. Do not get out a knife to peel the ginger. All you need is a spoon. Yep, the back edge of a spoon will easily peel the ginger! If you do choose to use a potato peeler, go for it. But, I encourage you to give the spoon trick a try. You can also break off pieces of the ginger if that makes the peeling easier.
Once peeled, it's time to grate the ginger to be used in the ginger ale mix. Combine the grated ginger, lemon juice, honey, and a little water to a blender. Blend all the ingredients together. Pour the ginger mixture through a fine strainer, into a glass. You should have enough to make two drinks after mixing it with sparkling water. (Or, one 16-ounce drink if that suits you.) If you need more, this recipe is easily doubled. Add some ice to a glass, pour the ginger mixture over the ice, and add the sparkling water. Enjoy!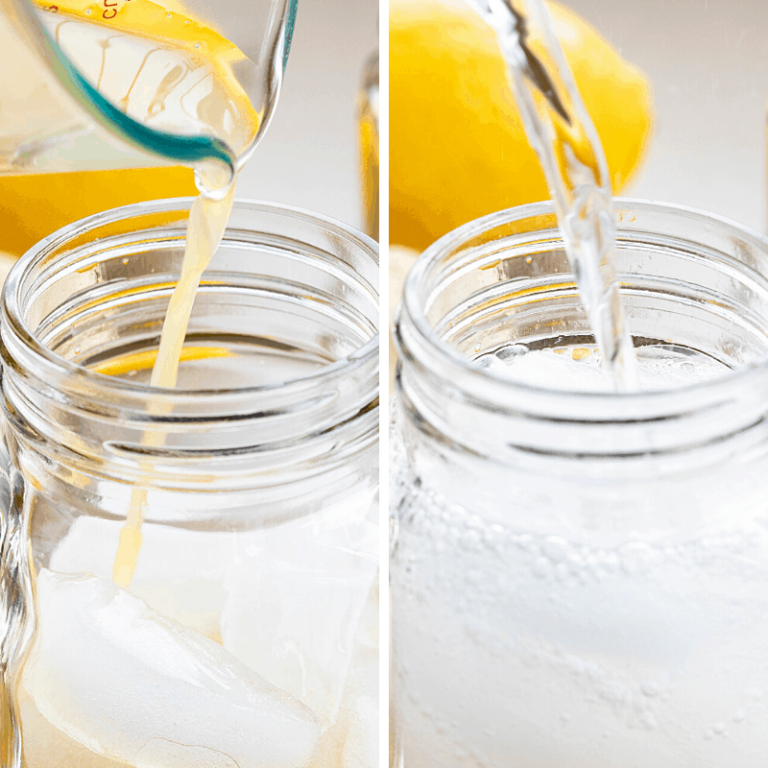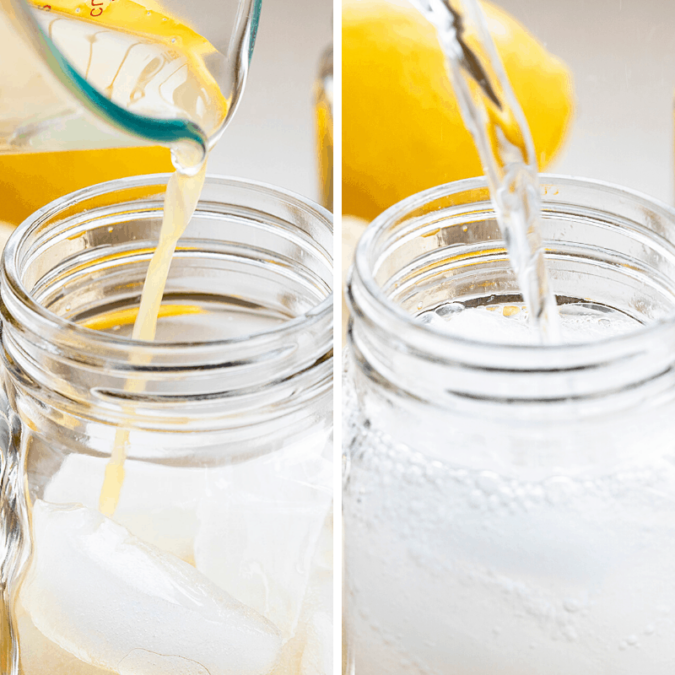 HOW TO SERVE HOMEMADE GINGER ALE
Ginger Ale can be used for many mixed drinks, both alcoholic and non-alcoholic. It's all about preference as to how you use it or what you add to it. For more health benefits, simply take the ginger ale and add some turmeric or some cayenne pepper to the drink.
Ingredients
2 tablespoons fresh ginger, peeled and grated
2 1/2 ounces lemon juice (1 lemon), freshly squeezed
2 tablespoons honey
2 tablespoons water
16 ounces sparkling water, or carbonized water
Instructions
Squeeze out the juice of one lemon into a blender.
Add the grated ginger, honey, and water to the blender, mixing them all together.
After blending the ingredients together, pour the mixture through a fine strainer.
Pour over ice and top with sparkling water. Mix and serve.