This dish will delight not only fans of Japanese cuisine but also anyone who loves a combination of flavors and textures. Moreover, eggs prepared in this way acquire a truly unique taste!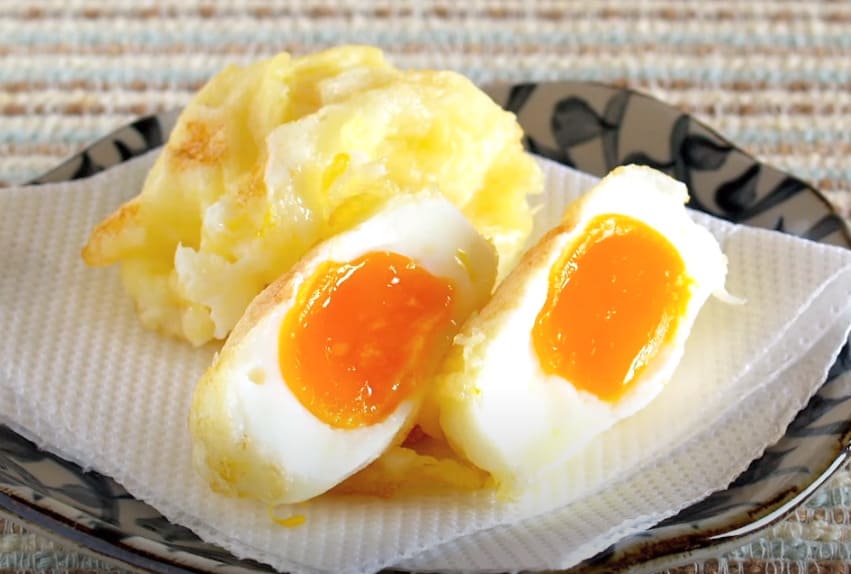 This recipe is also known as "Egg Tempura." And that's right, as it involves cooking eggs in a batter made from tempura mix. Tempura batter can be purchased at a supermarket and typically consists of wheat flour, rice flour, egg white, and spices. If you can't find ready-made tempura batter, you can use any regular batter you usually prepare with simple flour.
Ingredients (for 2 servings):
Chicken eggs, 4 pieces, frozen
All-purpose flour, 2 tablespoons
Tempura mix, 3 tablespoons
Water, 4 tablespoons
Vegetable oil for frying
Instructions:
Mix the tempura mix and water together in a bowl (prepare the tempura batter).
Peel the frozen eggs and coat them in all-purpose flour. Then dip them into the tempura batter.
Fry the eggs in boiling vegetable oil for about 6 minutes.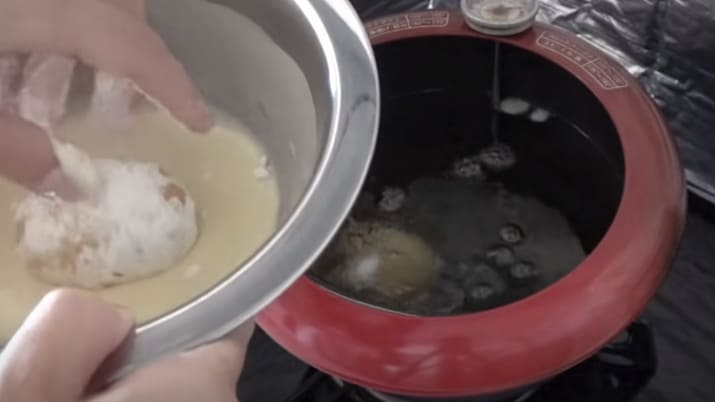 ATTENTION! When frying, do not put more than 2 eggs at once, otherwise, the oil temperature may drop below the required level, and the eggs may not turn out as they should.
When the eggs float to the surface, turn them over to cook them evenly on all sides.
Serve with salt, soy sauce, mayonnaise, or other seasonings according to your taste. Enjoy!
Note: "Tempura" is a Japanese dish where various ingredients are dipped in batter and deep-fried to create a crispy, delicious coating. This recipe puts a unique twist on traditional tempura by using eggs as the main ingredient, resulting in a delightful and unexpected treat for your taste buds. Try these Japanese-style eggs for a breakfast experience like no other!