These cutlets disappear in no time! Try them hot for dinner or as a cold appetizer for a festive table. This recipe is hearty and delicious, and I hope you enjoy it. Bon appétit!
Ingredients
For the cutlets
Ground meat – 600-650 g
Eggs – 4
Garlic – 2 cloves
Fresh dill – a bunch
Salt
Black pepper
Bread crumbs and 1 egg white for breading
For the sauce
Butter – 50 g
Lemon juice – 1 tsp
1 egg yolk
Salt
Pepper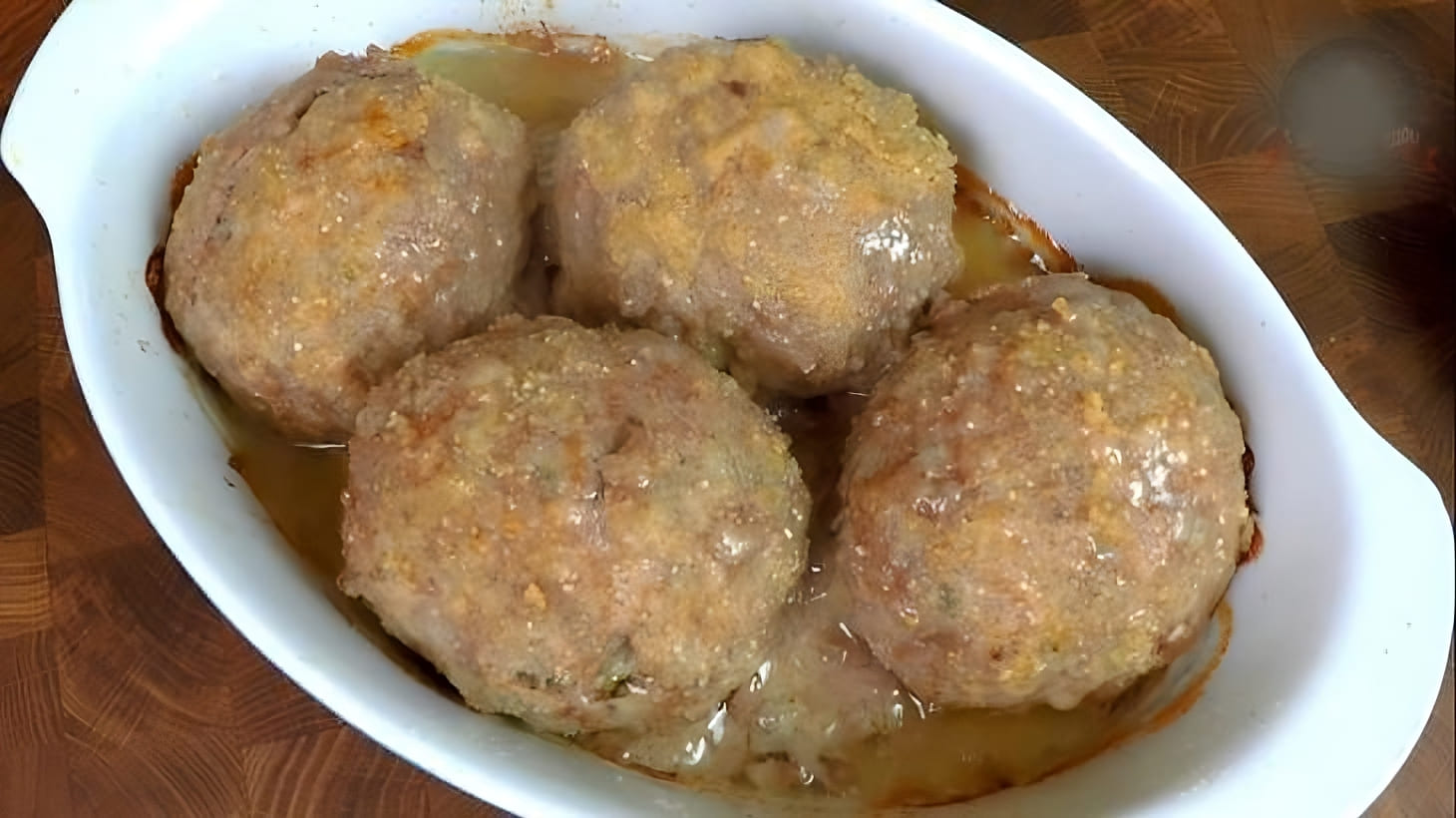 Instructions
Prepare all the ingredients.
Boil 4 eggs in advance and cool them in cold water.
Peel the boiled eggs.
Finely chop the dill.
Grease a baking dish with vegetable oil using a silicone brush.
In a deep bowl, put the ground meat, pressed garlic, salt, black pepper, and chopped dill.
Mix thoroughly.
Beat the egg white from one egg with a whisk or fork.
Prepare a plate with bread crumbs for breading.
Divide the meat mixture into 4 parts.
Place one portion on your palm.
Flatten it into a pancake.
Place an egg on top and wrap it in the meat mixture, forming a cutlet.
Dip it in the beaten egg white and coat with bread crumbs.
Alternatively, you can use ground oat flakes for breading.
Place all the cutlets in the prepared heat-resistant form.
Bake in a preheated oven at 190 degrees Celsius for 35-40 minutes.
During baking, brush the cutlets with vegetable oil and the juice that accumulates during baking a couple of times.
While the cutlets are cooking, let's make the hot sauce.
To make sure the egg yolk doesn't go to waste, mix it with butter.
Add 3 tbsp of water, 1 tsp of lemon juice, salt, and pepper to taste.
Melt the sauce in a double boiler, stirring thoroughly for a couple of minutes.