These breaded cutlets are the perfect dish for festive gatherings. They will be the centerpiece of your table, with their fantastically vibrant and beautiful appearance, as well as their incredible taste. Following this recipe, the meat turns out tender, juicy, and incredibly flavorful!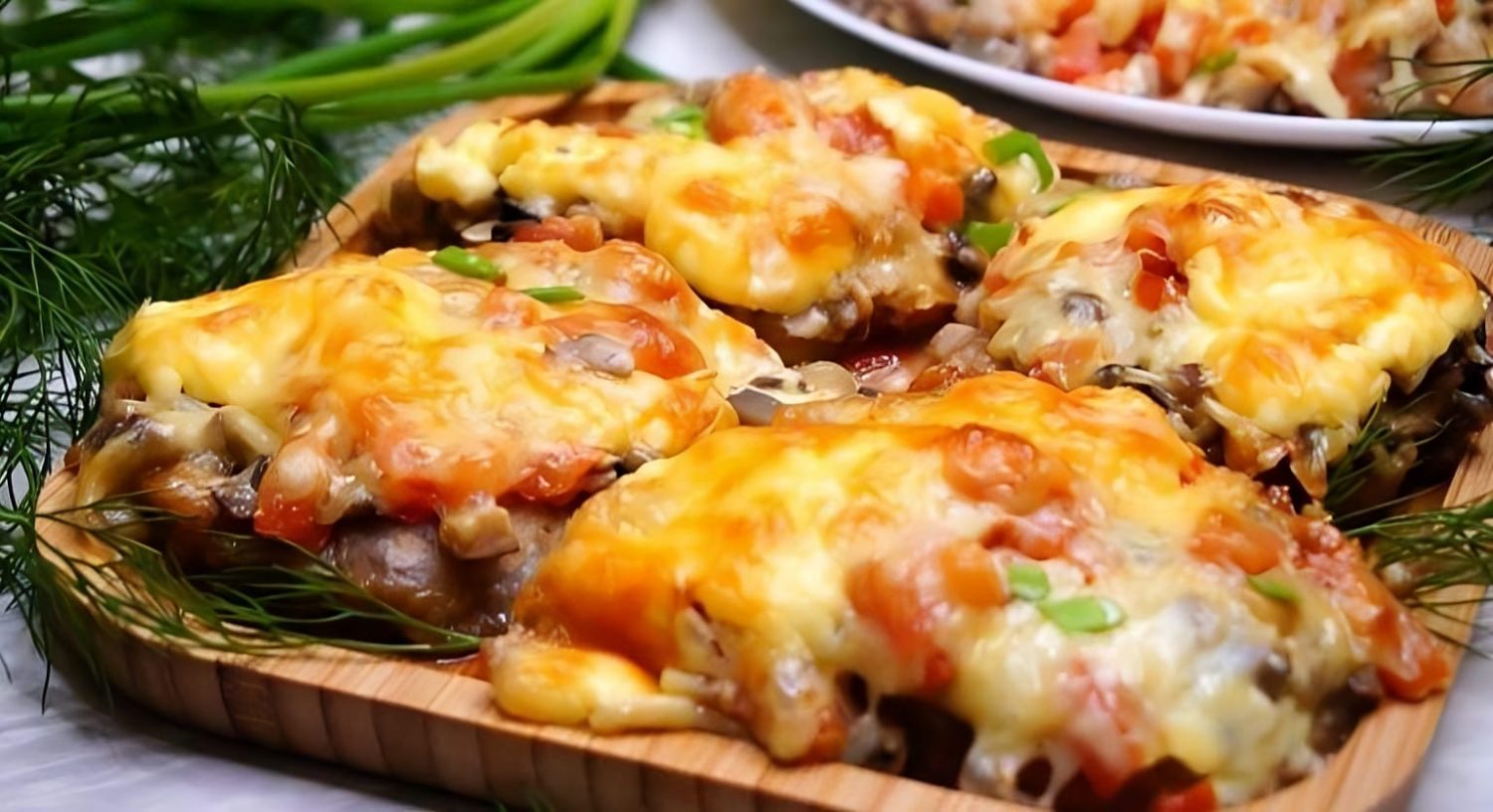 Ingredients:
1.5 pounds (700g) pork
2 chicken eggs
7 ounces (200g) mushrooms
7 ounces (200g) tomatoes
5.3 ounces (150g) hard cheese
3 tablespoons sour cream (or mayonnaise as a substitute)
1 onion
All-purpose flour for breading
1 teaspoon salt
Black pepper to taste
Instructions:
Slice the pork into thin cutlets, then pound them on both sides. Season with salt, pepper, and any other spices of your choice.
Coat the cutlets in flour and let them sit for a while.
Cut the tomatoes and mushrooms into small squares.
In a frying pan, heat some oil and fry the cutlets for about 2 minutes on each side.
Finely chop the onion and sauté until it's halfway cooked. Alternatively, you can pour boiling water over the onion and let it sit for 5 minutes, then drain the water.
Take a baking dish and place the cutlets in it. Layer the onions, mushrooms, and tomatoes on top.
Finely grate the cheese and sprinkle it over the cutlets and vegetables.
Preheat the oven to 392°F (200°C) and bake the meat for 20-25 minutes.
Once done, garnish the cutlets with chopped herbs.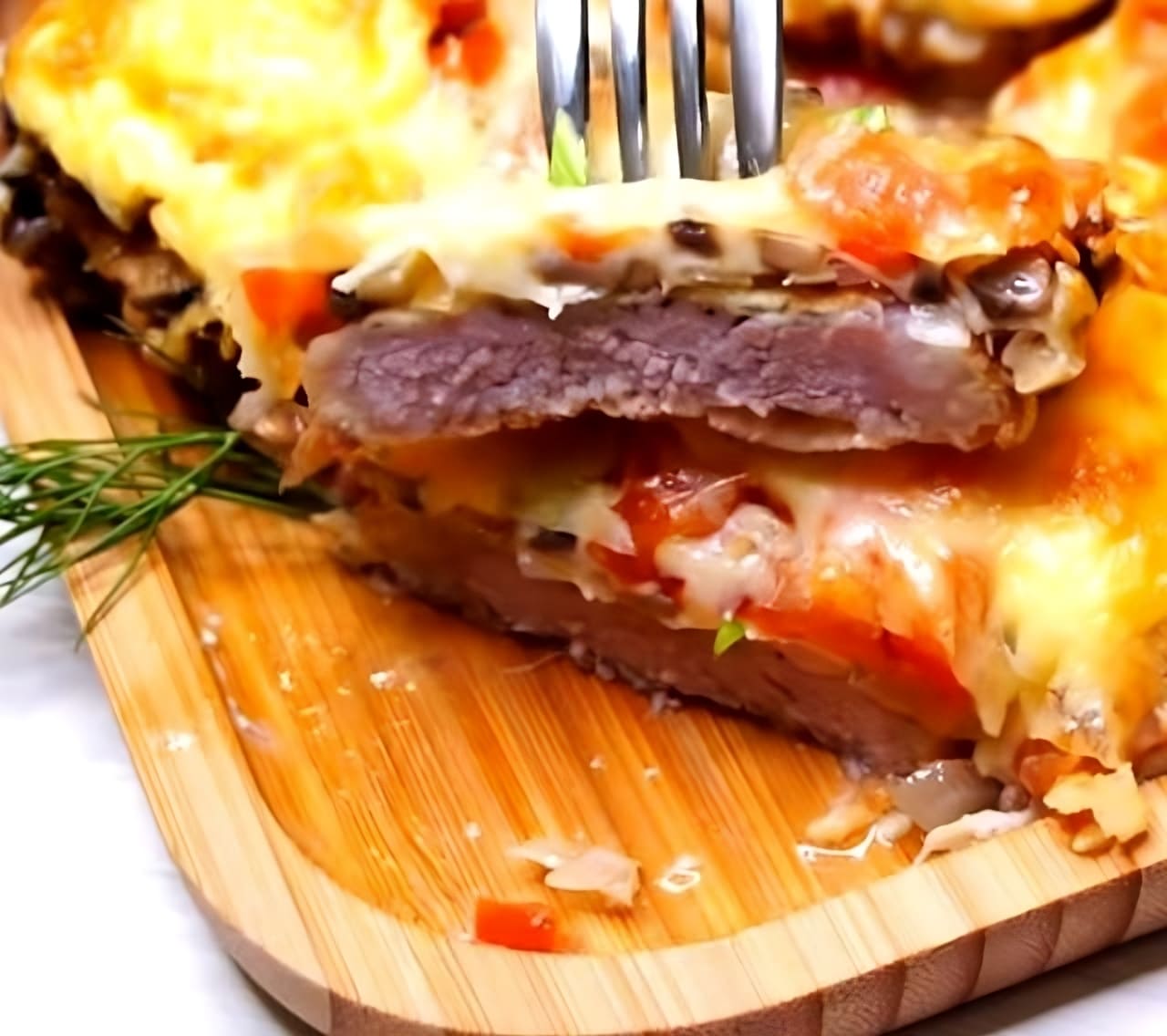 The combination of tender meat, flavorful vegetables, and melted cheese creates a culinary masterpiece that will impress your guests and make any occasion special.