This recipe is a perfect blend of flavors that will make your taste buds dance.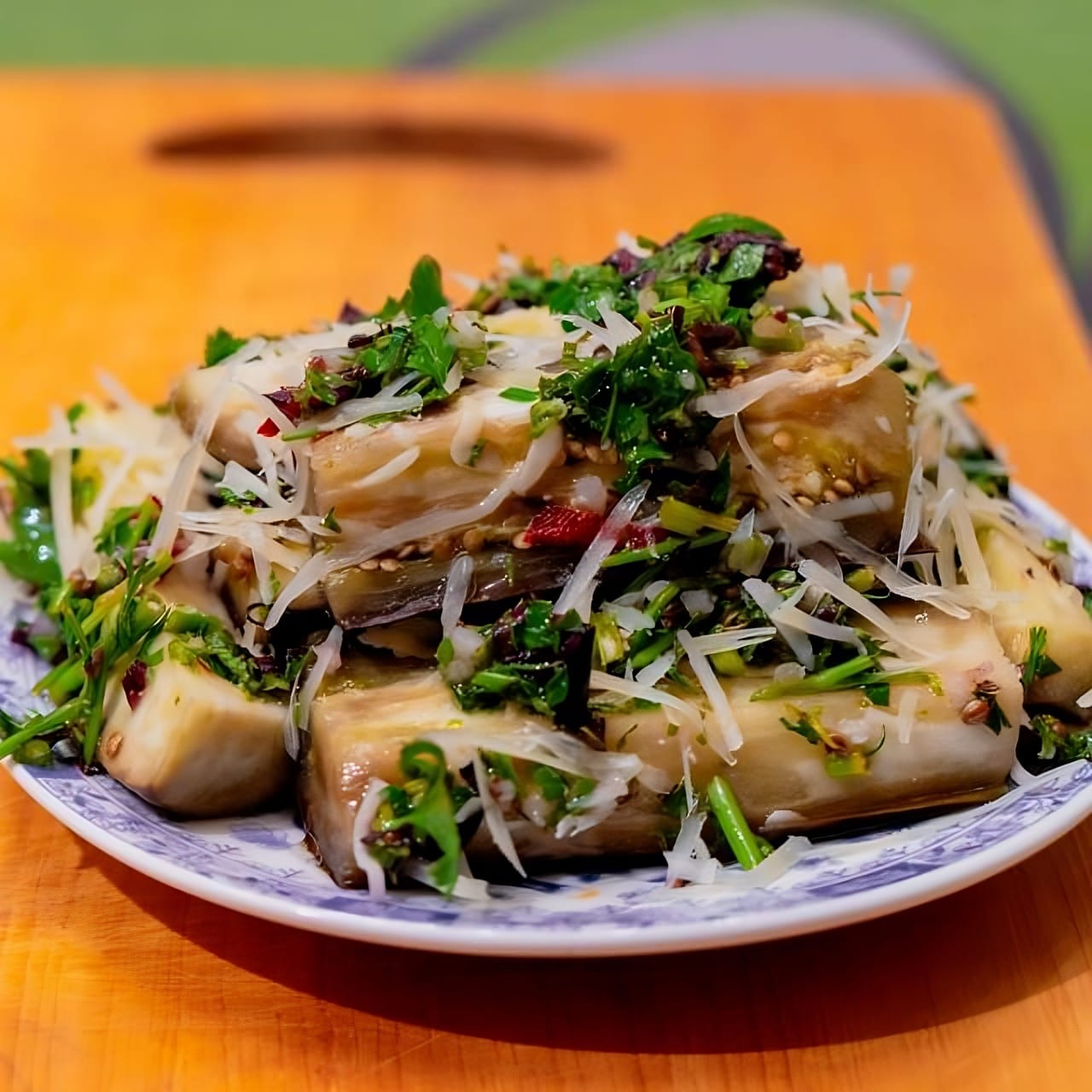 If you're a fan of savory and tangy flavors, then you'll love this recipe for marinated eggplant with cheese! Inspired by a neighbor's delicious appetizer, this dish features tender eggplant slices coated in a flavorful marinade of garlic, apple cider vinegar, and spices. Topped with grated cheese and chilled for a day to allow the flavors to meld together, this dish is perfect for serving as a refreshing and tasty appetizer or side dish. It's so addictive, you'll find yourself making it over and over again!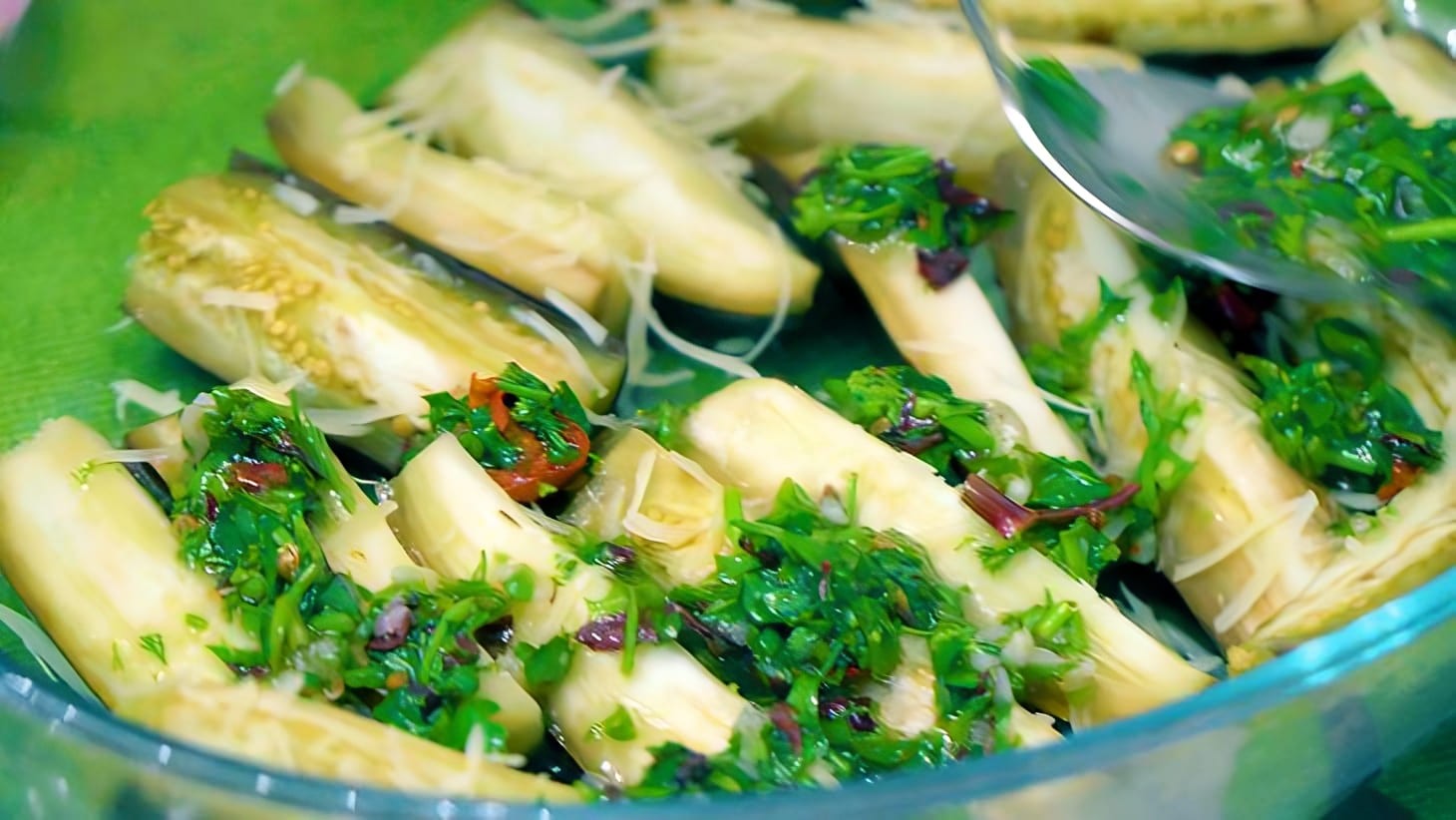 INGREDIENTS
3 eggplants (500 g)
3 cloves of garlic
20 g hard cheese
Salt
50 g apple cider vinegar
50 g vegetable oil
1 tbsp sugar
Mixed peppers
Coriander seeds
Dill seeds
Red chili pepper
Basil, parsley, and dill greens
INSTRUCTIONS
Prepare the ingredients and spices for making the tastiest marinated eggplant appetizer.
Start making the marinade by finely chopping the greens and slicing some red chili pepper. Then, add them to a bowl.
Grind coriander and dill seeds in a mortar and pestle, and add them to the same bowl along with minced garlic, 1 tbsp sugar, and salt to taste.
Add 50 g apple cider vinegar and 50 g vegetable oil to the bowl and mix well. Add mixed peppers to taste, and let it sit.
Put the eggplants in a pot of boiling water with a weight on top, and boil for five minutes.
After five minutes, remove the eggplants from the pot, cut them into large cubes, and put them in a suitable container.
Sprinkle grated cheese over the eggplants, spread the marinade evenly, and refrigerate for a day.
Serve the dish cold and enjoy!
Note: You can adjust the spices and seasoning to suit your taste.