Fry Sauce is a tasty mayonnaise-based sauce with ketchup and added seasonings that is delicious on fries, chips, or on a hamburger. Try my Garlic Sauce for another flavorful homemade sauce.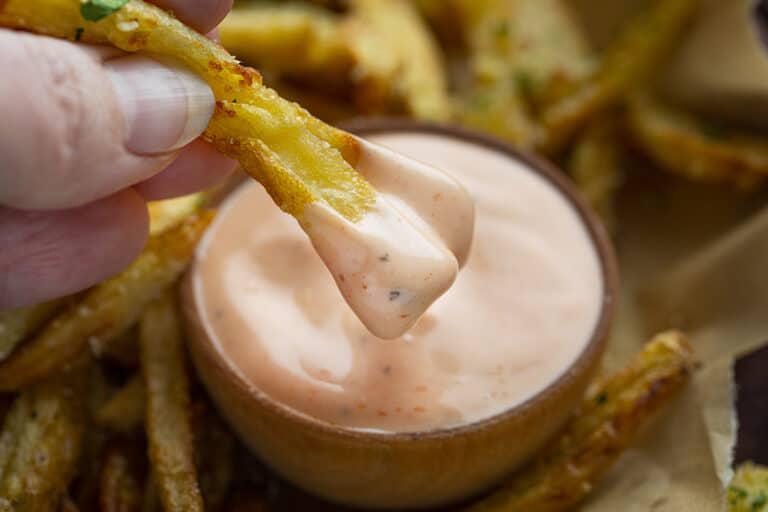 FRY SAUCE
This condiment is a must-make sauce that will certainly add flavor to a plate of french fries. But, don't stop with just fries. Add it to Roasted Potato Wedges or use it as a dipping sauce for Cheeseburger Hand Pies. Forget about buying a jar of french fry sauce at the store; this has more flavor and is super easy to make.
FRY SAUCE INGREDIENTS
Mayonnaise is the base of this recipe. Then, a little ketchup is blended in with more flavors and spices.
Hot Sauce: Hot sauce adds some heat to the dip, but not too much. This is different than buffalo sauce, which has added butter that makes it thicker and creamier.
Pickle Juice: Don't leave this out; it adds some tanginess to the dip.
This recipe is easy to tweak and make it how you like it. Try it with different spices like garlic powder or cayenne pepper. And, you can add as much heat (or as little) as you like.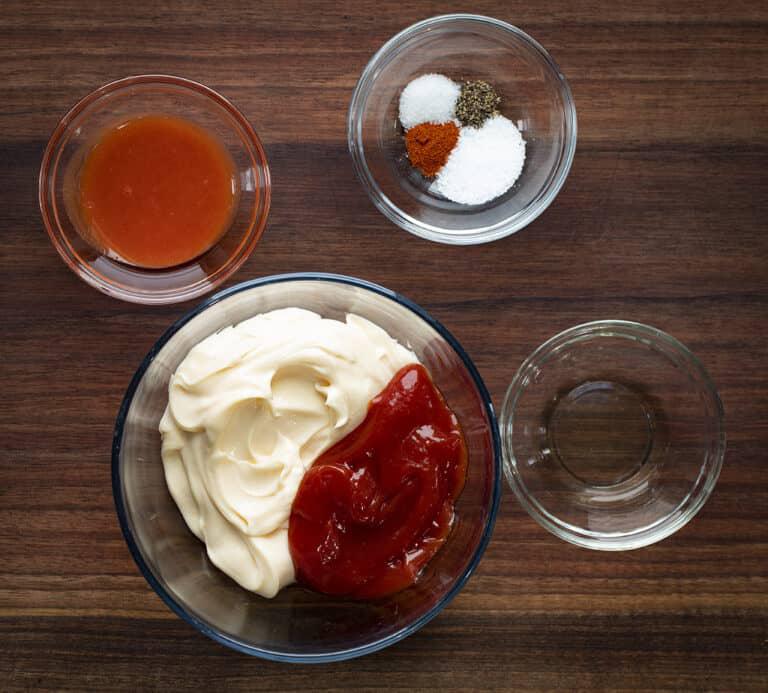 HOW TO MAKE FRY SAUCE
This sauce is so easy to make, and once you try it, you will want to keep some on hand to try it on as many foods as you can think of! To make the sauce, mix all the ingredients in a bowl. That's it! Store the sauce in a sealed container, in the refrigerator, for 3-5 days (if it even lasts that long).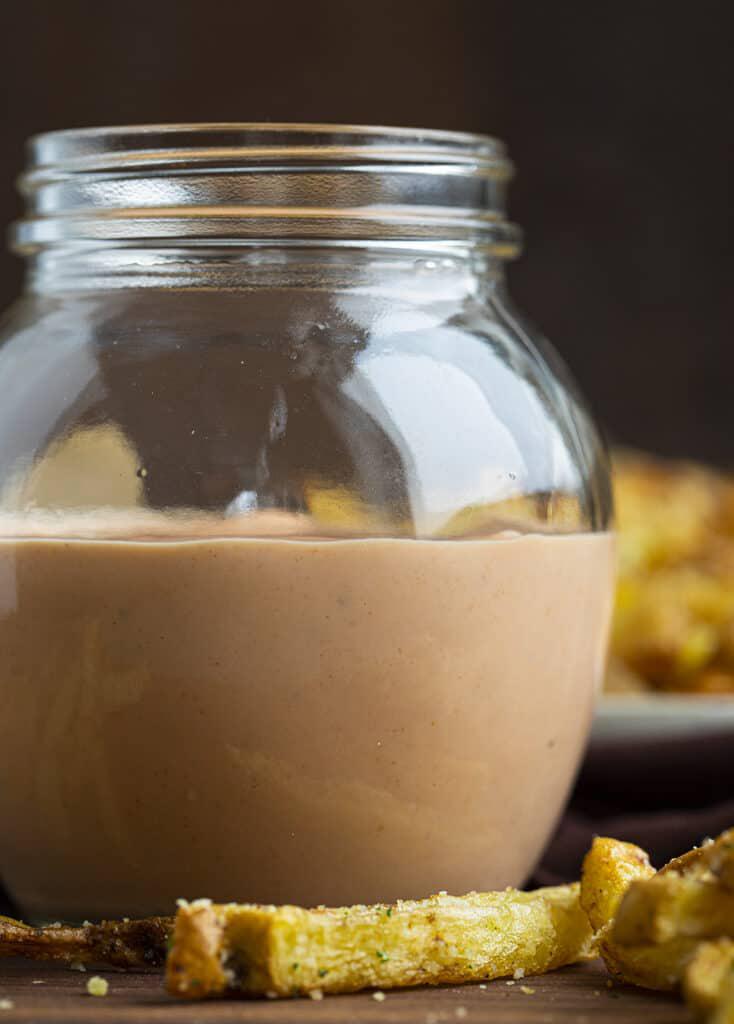 Ingredients
1 cup mayonnaise
¼ cup ketchup
1 tablespoon hot sauce
1 teaspoon pickle juice
½ teaspoon kosher salt
¼ teaspoon granulated sugar
⅛ teaspoon paprika
⅛ teaspoon black pepper
Instructions
Mix all ingredients together in a bowl until combined.
Serve with french fries, chips, or on burgers.