Soft and fluffy Amish white bread, perfect for your everyday bread needs. Slice thin for sandwiches or thick for French toast. Give Amish white bread a try and never buy store-bought again!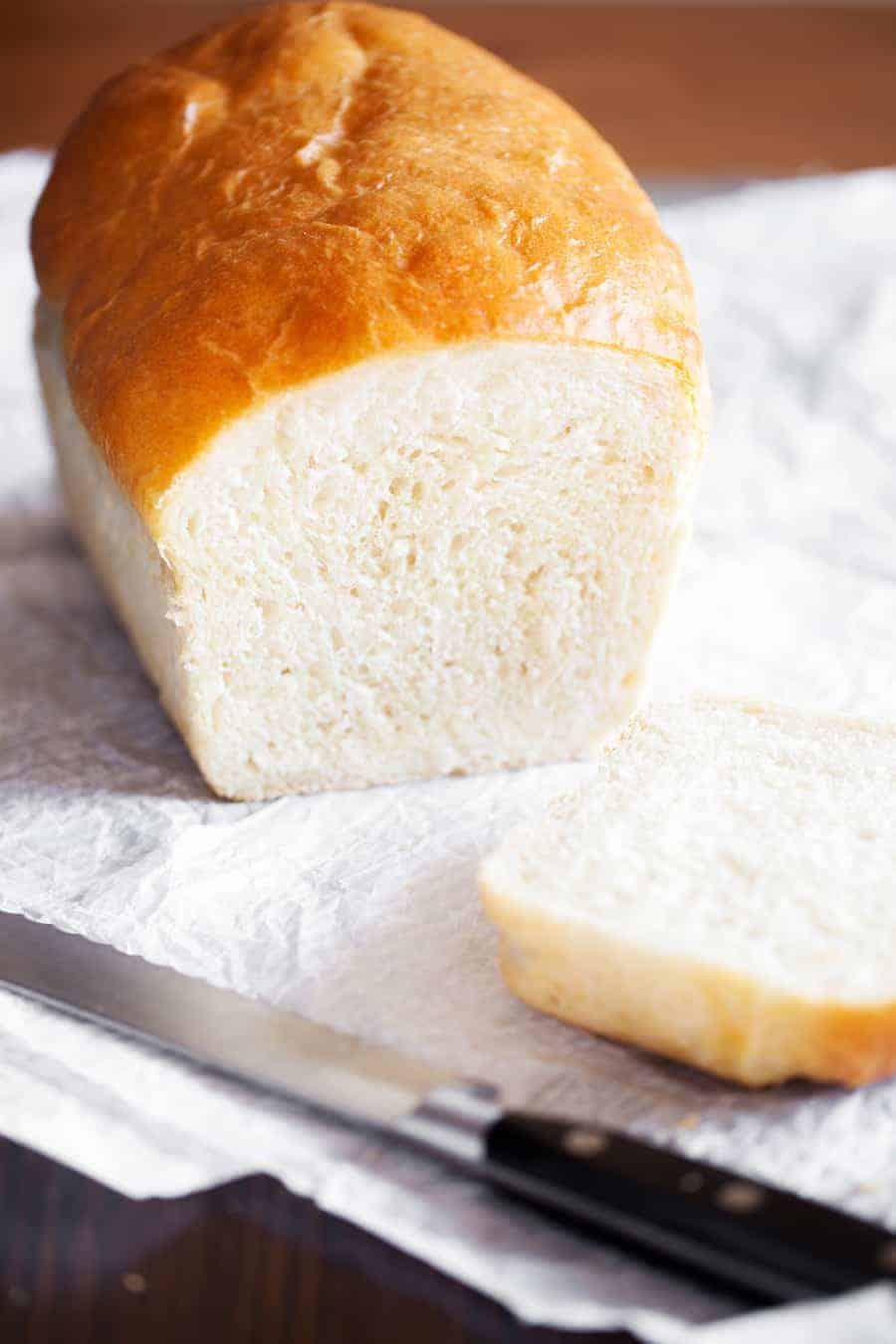 How to Make Amish White Bread
In a small bowl, stir the water, sugar, and yeast. Let it sit for 5-10 minutes, or until bubbles form. The bubbles indicated that the yeast is active. If you do NOT see any bubbles, the yeast may be dead and you will want to stop and get new yeast.
Using your stand mixer (this is not Amish per se, but is an easy convenience that will save time!) fitted with the dough hook attachment, add the flour, salt, and oil. Pour the activated yeast mixture on top and turn the mixer on to medium-low (setting 2 on my stand mixer) and allow the bread dough to come together. This can take up to 10 minutes.
Remove dough from the mixer bowl, roll tightly, and set into a greased bowl to rise for about an hour. It should double in size.
After the hour, punch the dough down and then move to a greased 9×5 loaf pan. Let rest for another hour or so.
When you are ready to bake, heat the oven to 350°F. Bake for 25-30 minutes, or until bread is golden brown and when tapped with a finger, sounds hallow.
Remove bread from the oven, brush with melted butter, and then let it rest for 10 minutes. (That's important!)
Then enjoy!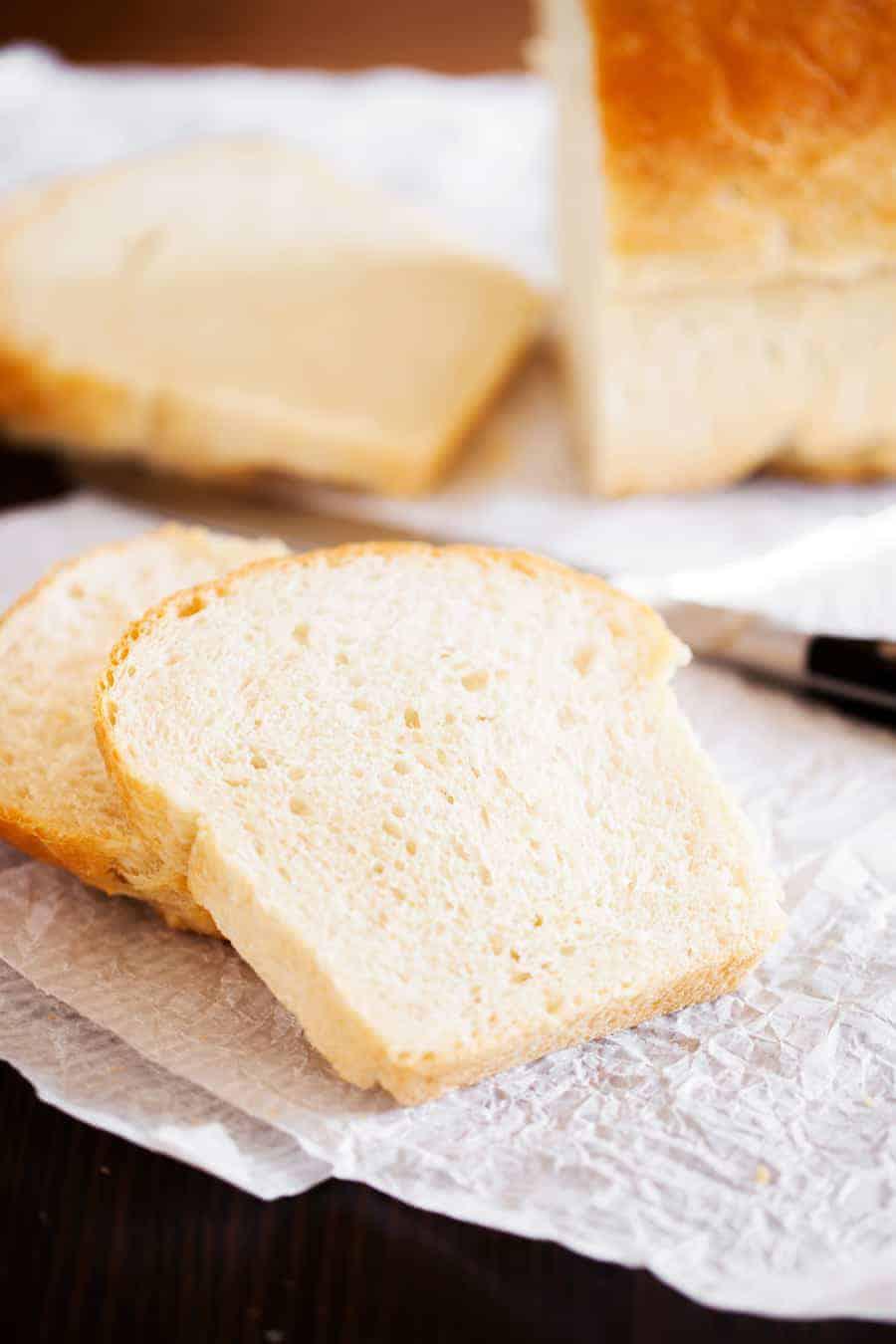 Ingredients
1 cup warm water, 110-120°F
⅓ Cups granulated sugar
1 packet, 2 ¼ teaspoons instant yeast
3 cups all purpose flour
¾ teaspoons salt
2 tablespoons vegetable or canola oil
2 tablespoons unsalted butter, melted
Instructions
In a small bowl, stir together the water, sugar, and yeast. Let sit for 10 minutes, until bubbles form.
In the bowl of a stand mixer fitted with the dough hook attachment, add the flour, salt, and oil. Pour in the yeast mixture. Turn the mixer to medium and allow to knead until the dough no longer sticks to the sides of the bowl, about 10 minutes.
Roll into a tight ball and transfer to a greased bowl. Cover loosely with plastic wrap and let rise in a dark, warm, draft free place for 60 to 90 minutes, until doubled in size.
Deflate and shape into a log to fit in a 9×5 loaf pan. Cover loosely with plastic wrap and let rise in a dark, warm, draft free place for 50 to 60 minutes, until doubled in size.
Preheat the oven to 350°F about 20 minutes before the second rise is done.
Bake for 25 to 30 minutes, until golden brown.
Brush the crust with melted butter and let cool for 10 minutes in the pan.
Remove loaf from pan and transfer to a cooling rack to cool completely