This recipe is a true gem for all fish enthusiasts. It's incredibly delicious and easy to prepare! The secret lies in a special salting technique that originates from the Far East. I learned this method from my neighbor who spent many years living in that region. Trust me; they know a thing or two about this!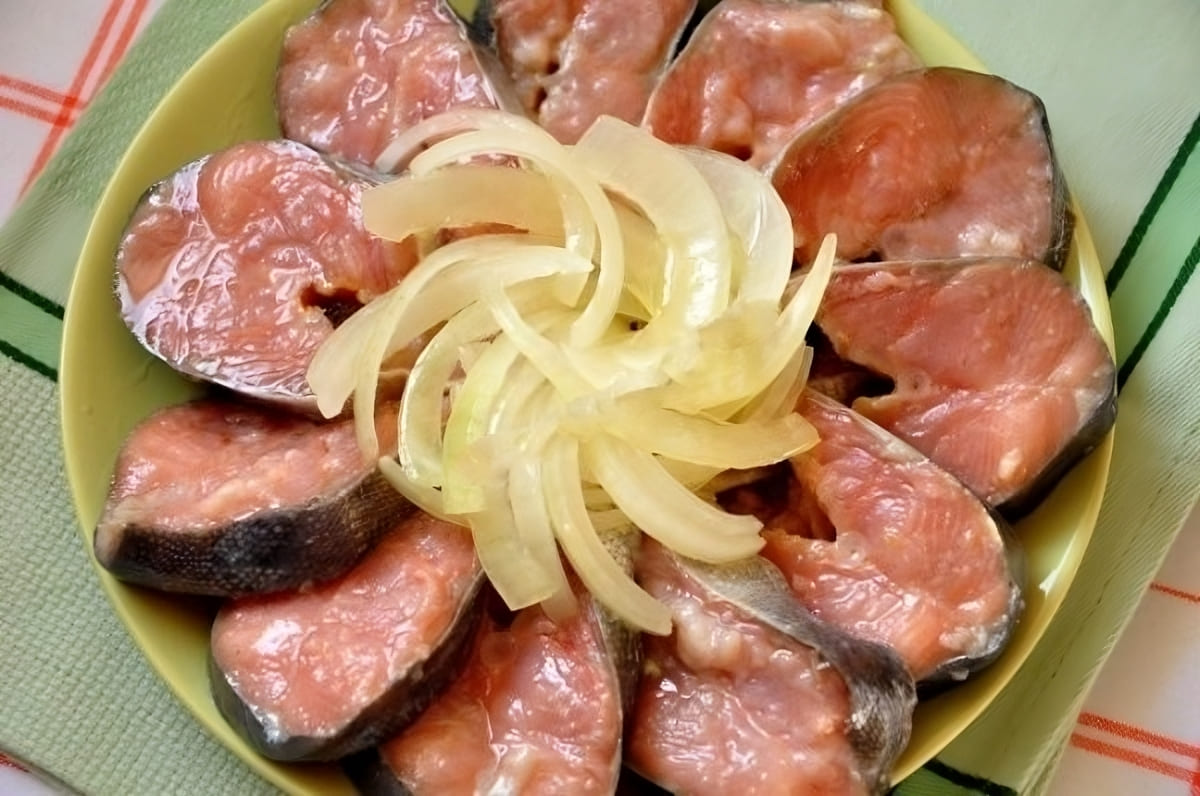 You can use this technique to salt various types of fish, but it works wonders with pink salmon (pink salmon) (pink salmon). The fish gets perfectly salted in just a few hours (the brine is quite salty, so be sure not to overdo it). I can't even count how many times I've used this method to salt pink salmon—it always turns out amazingly tasty!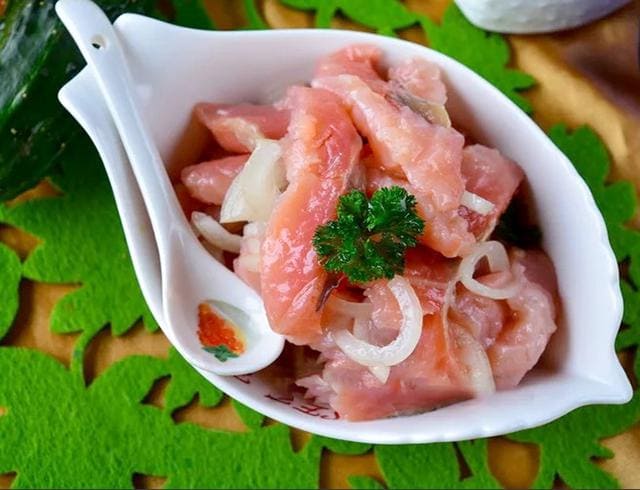 Ingredients:
Pink salmon (fresh-frozen) — 2 pcs
Water — 1 liter
Salt — 5 tbsp
Vegetable oil (preferably unrefined sunflower oil) — 150 ml
Onion — 1 pc
Instructions:
Begin by gutting the fish and cutting it into pieces. Pink salmon is a delicate fish, so to make it easier to cut, don't completely thaw it.
Place the fish pieces in a container or any deep dish.
In cold (!) boiled water, dissolve the salt, and pour this brine over the fish. The fish should be fully submerged in the brine.
Leave the fish in the brine (at room temperature is fine) for 1 hour. Yes, just one hour! If you leave it longer, the fish might become too salty.
Afterward, drain the brine.
Place onion rings on top of the fish and pour vegetable oil over them (unrefined sunflower oil works best).
Put the container in the refrigerator for about 40 minutes. That's it; it's ready to be enjoyed!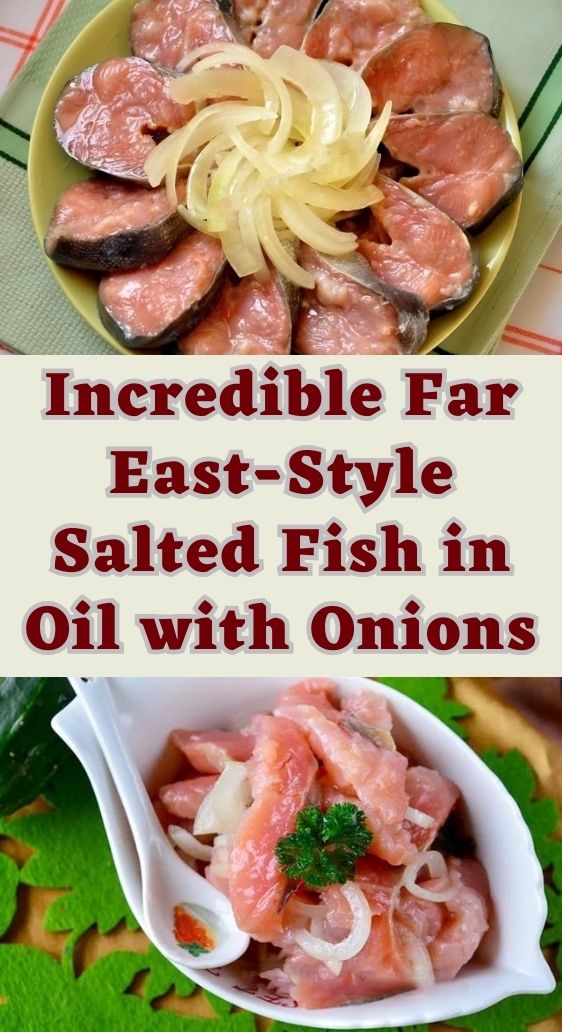 This Far East-style salted fish in oil with onions is a true delight for your taste buds. The combination of flavors will leave you craving for more. Give it a try and experience the rich culinary heritage of the Far East in your own kitchen!