Let's talk about how to make Lagman at home. This is one of the most delicious dishes of Eastern cuisine that I have had the pleasure of trying. There are many variations of Lagman recipes, but personally, I am familiar with this one.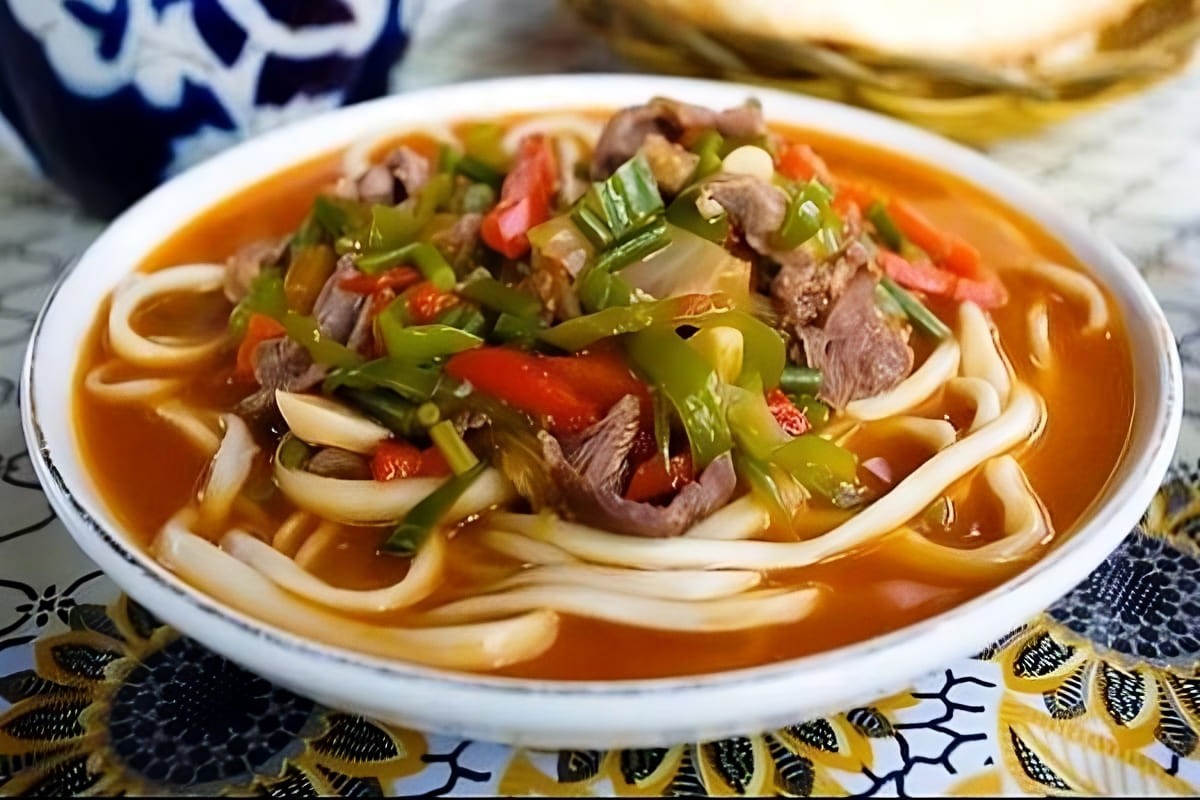 The recipe for Lagman is not complicated at all. However, it does require some time and effort to make. Now, let's see how to prepare Lagman in the comfort of your own home…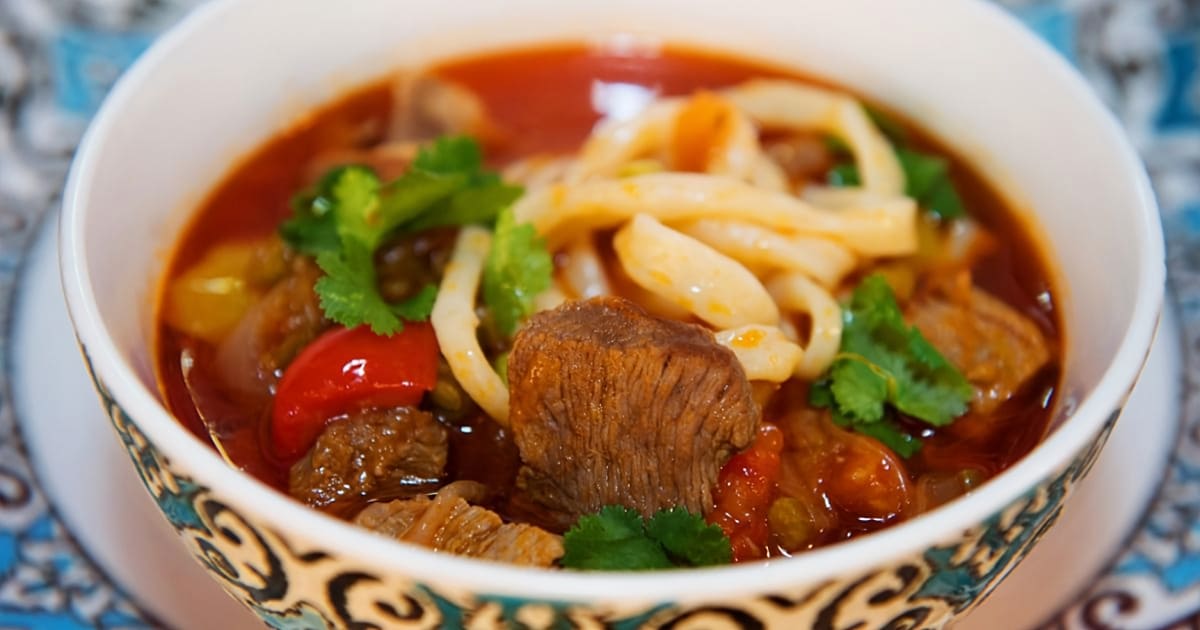 Ingredients:
1 pack of Lagman noodles (or homemade noodles)
1.1 lbs of meat (lamb or other)
10.5 oz of cabbage
2 eggplants
3-4 onions
1 head of garlic
2-3 tomatoes
Bay leaf and spices to taste
Instructions:
Start by frying the meat, cut into small cubes.
Next, sauté the onions, garlic, bell peppers, tomatoes, and eggplants.
Once everything is golden brown, add water, bring it to a boil, season with salt, spices, and add the cabbage.
Simmer the broth for Lagman on low heat until fully cooked.
In a separate pot, bring water to a boil, add salt, and cook the Lagman noodles until they are done.
Finally, rinse the cooked noodles with cold water, then distribute them into individual plates and pour hot broth over them.
Garnish with chopped herbs.
I believe there are no more questions, and it is clear to everyone how to prepare Lagman at home! One thing to note is that when you have a lot of broth, Lagman resembles a soup, while in other variations, it is more suitable as a main course. Therefore, when serving, you can decide which version suits you best. But one thing I can say for sure is that Lagman has always been and remains one of the most delicious dishes of Eastern cuisine!