Incredibly easy to make scones, but very flavorful and delicious. A real Italian delicacy!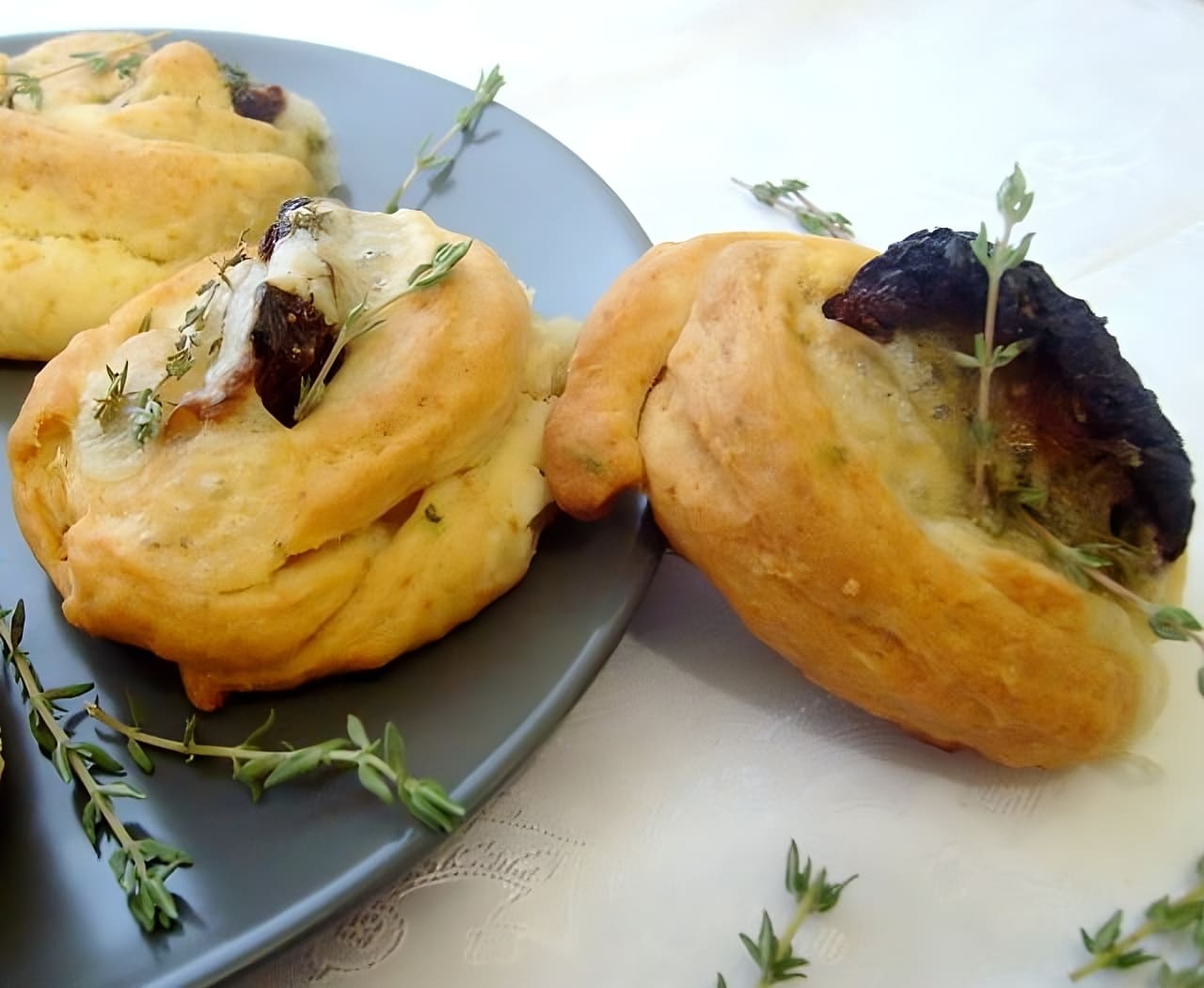 INGREDIENTS
1 tsp. soft butter
1 tsp. brown sugar
2 tsp. fresh thyme leaves
200 ml. 33-35% cream (room temperature)
175 g flour
1 tsp. baking powder (with a scoop)
1/2 tsp. salt
150 g. mozzarella
Handful of sun-dried tomatoes in oil
Calculated for 12 rolls
Instructions
With a wooden spoon, melt the softened butter with the thyme leaves and sugar. Pour in cream and mix.
Sift flour and mix with salt and baking powder. Combine with the cream and butter mixture and knead with a wooden spoon and then with your hands. The dough should be very soft and delicate, and a little sticky to your hands (do not add more flour!!!!).
Adding flour to the table or board, roll out the dough about 5-7 mm thick. Cut out rounds with a glass (about 10 cm in diameter) (I used a martini glass and they were the perfect size). Notch each one on three sides as shown in the picture below.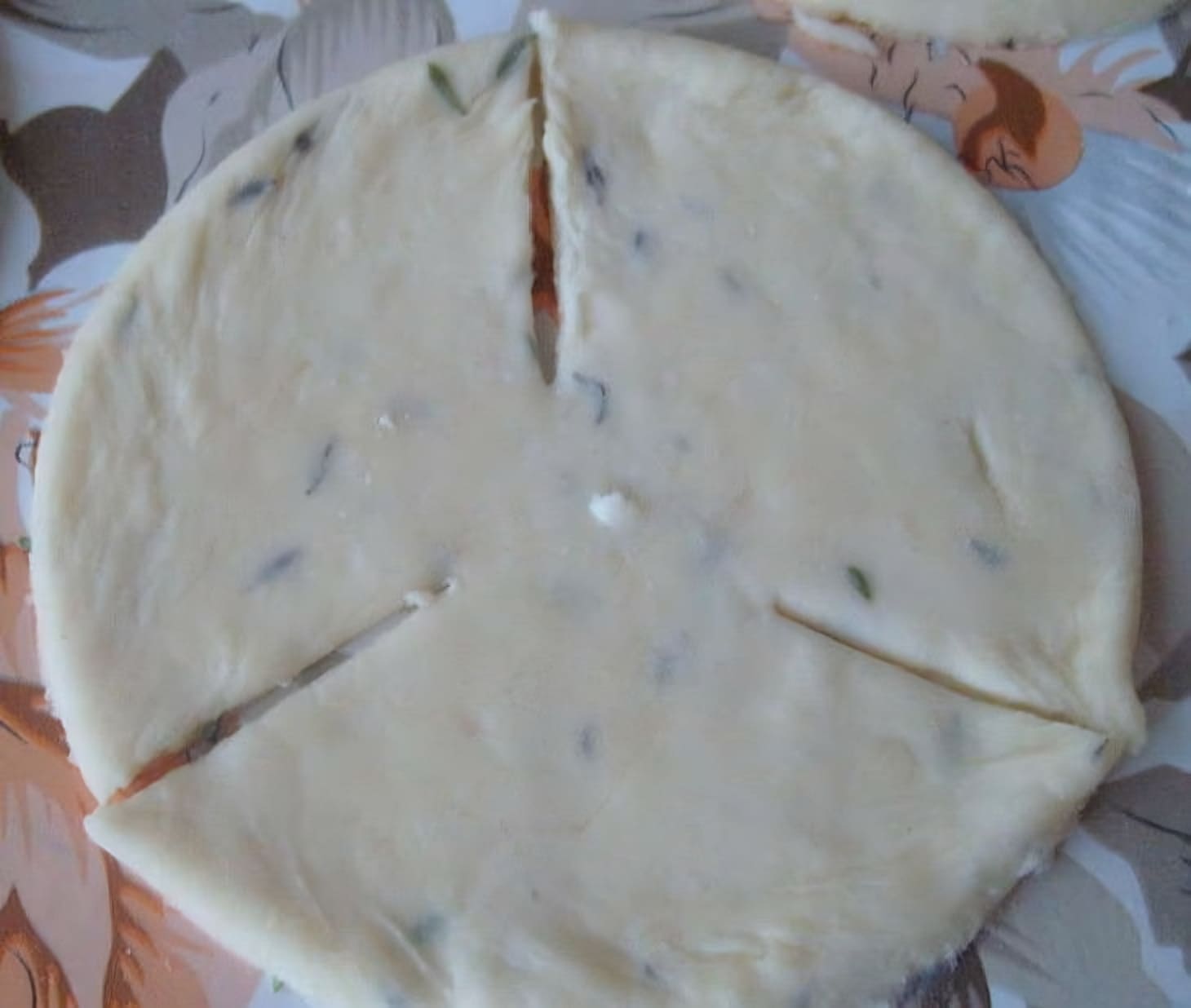 Put a slice of mozzarella and a sun-dried tomato in the middle, wrap alternately to make a "tulip", top with a slice of cheese and sprinkle with thyme.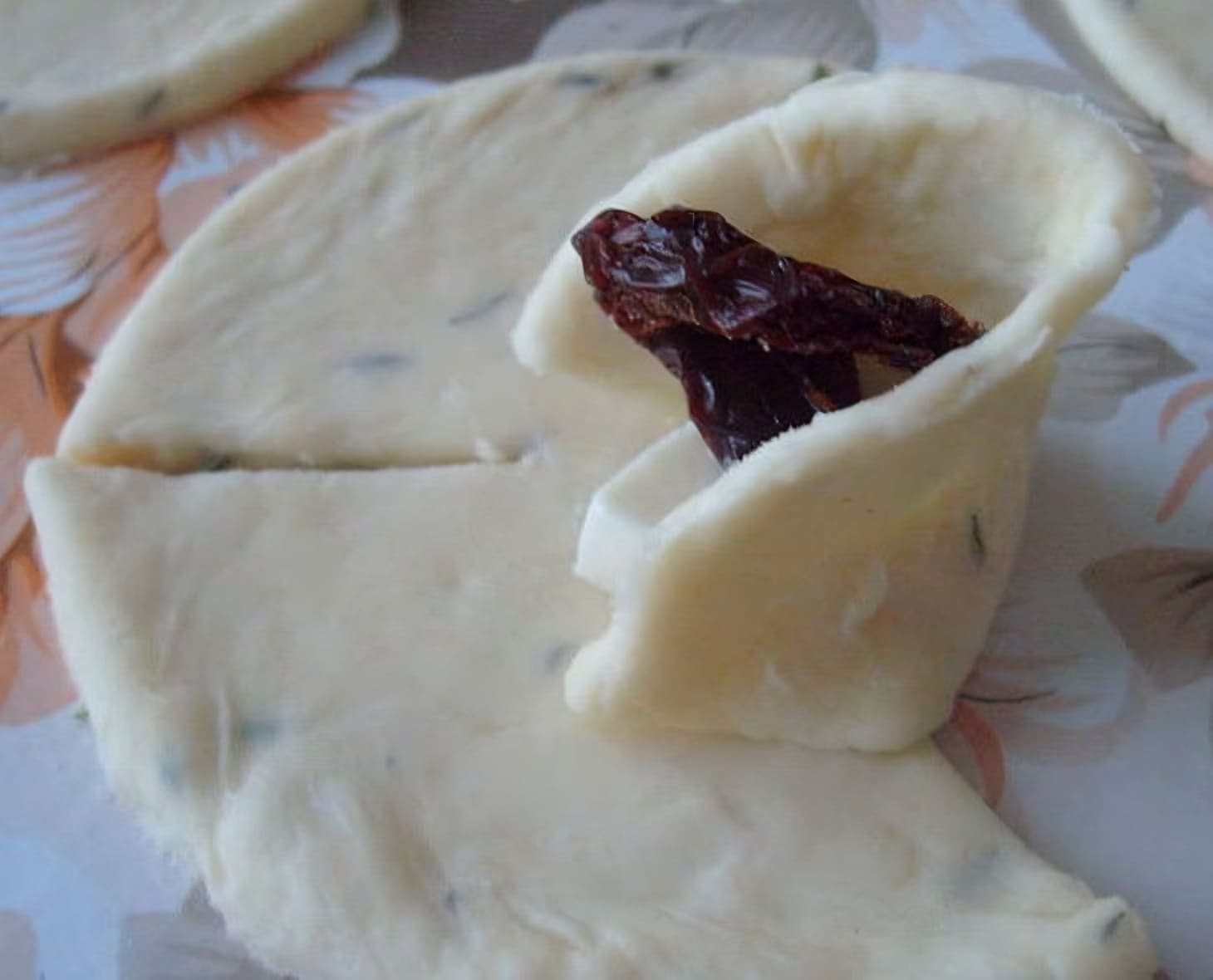 Bake at 190 degrees C for about 20 minutes until browned (the main thing is not to overdo it in the oven!!!). After baking, cool slightly and decorate with thyme sprigs.