Looking for a delicious and easy dessert to satisfy your chocolate cravings? Look no further than this recipe for chocolate crackle cookies! These rich, chocolaty cookies are made with a combination of cocoa powder, sugar, and butter, and get their signature cracked appearance from being rolled in powdered sugar before baking.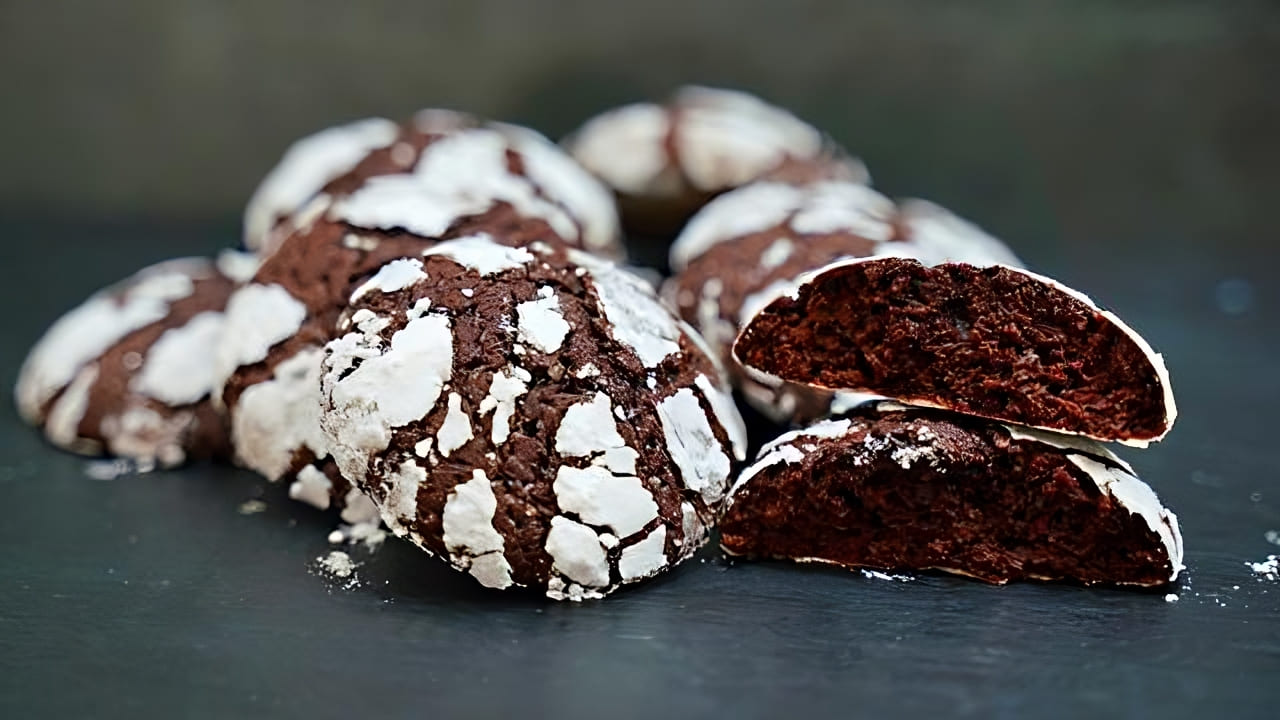 With just a handful of simple ingredients and straightforward instructions, these cookies are perfect for novice bakers and experienced chefs alike. Serve them warm from the oven with a glass of cold milk, or pack them up for a sweet treat on the go. Get ready to indulge in a chocolate lover's dream with these irresistible cookies!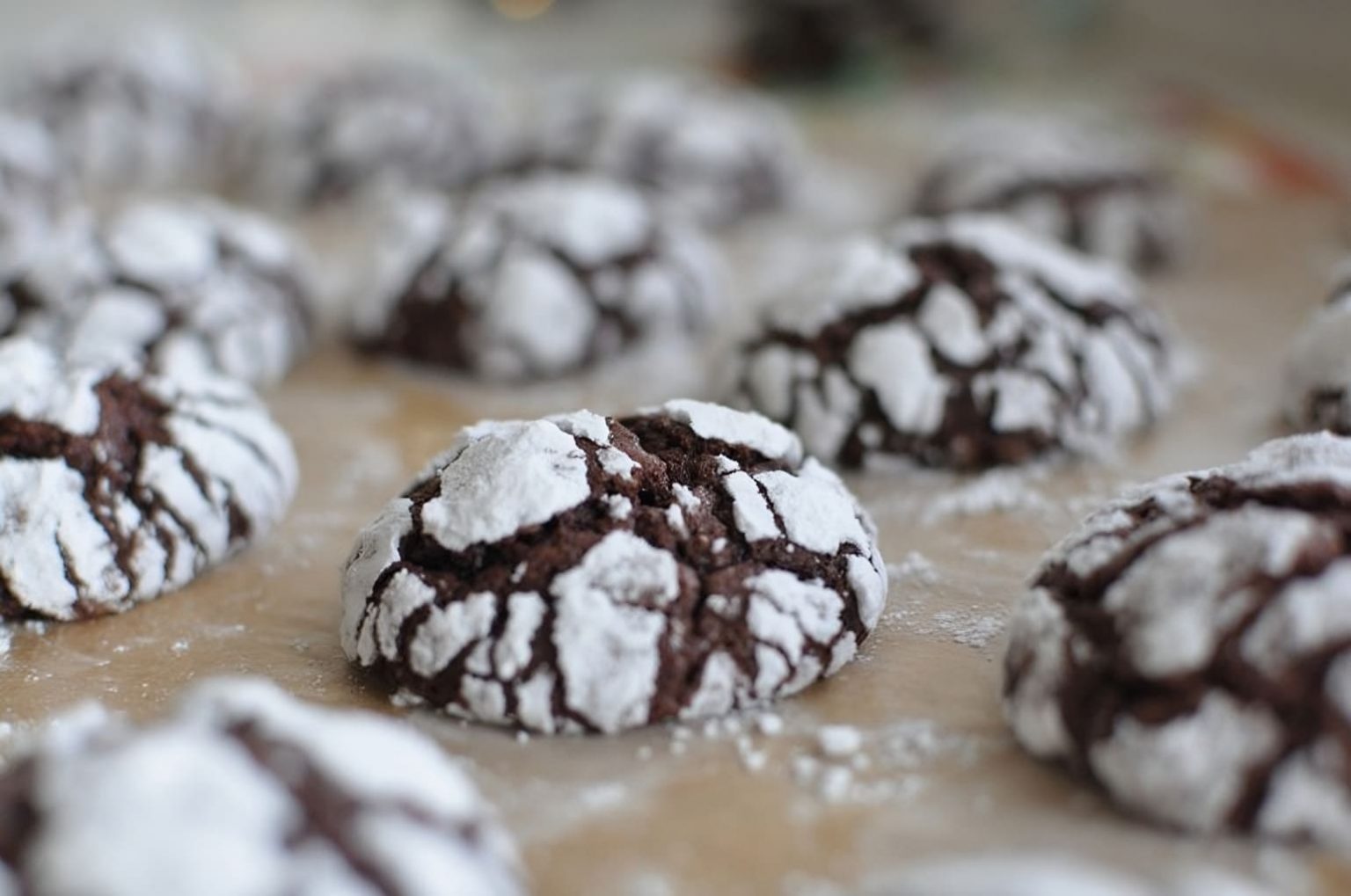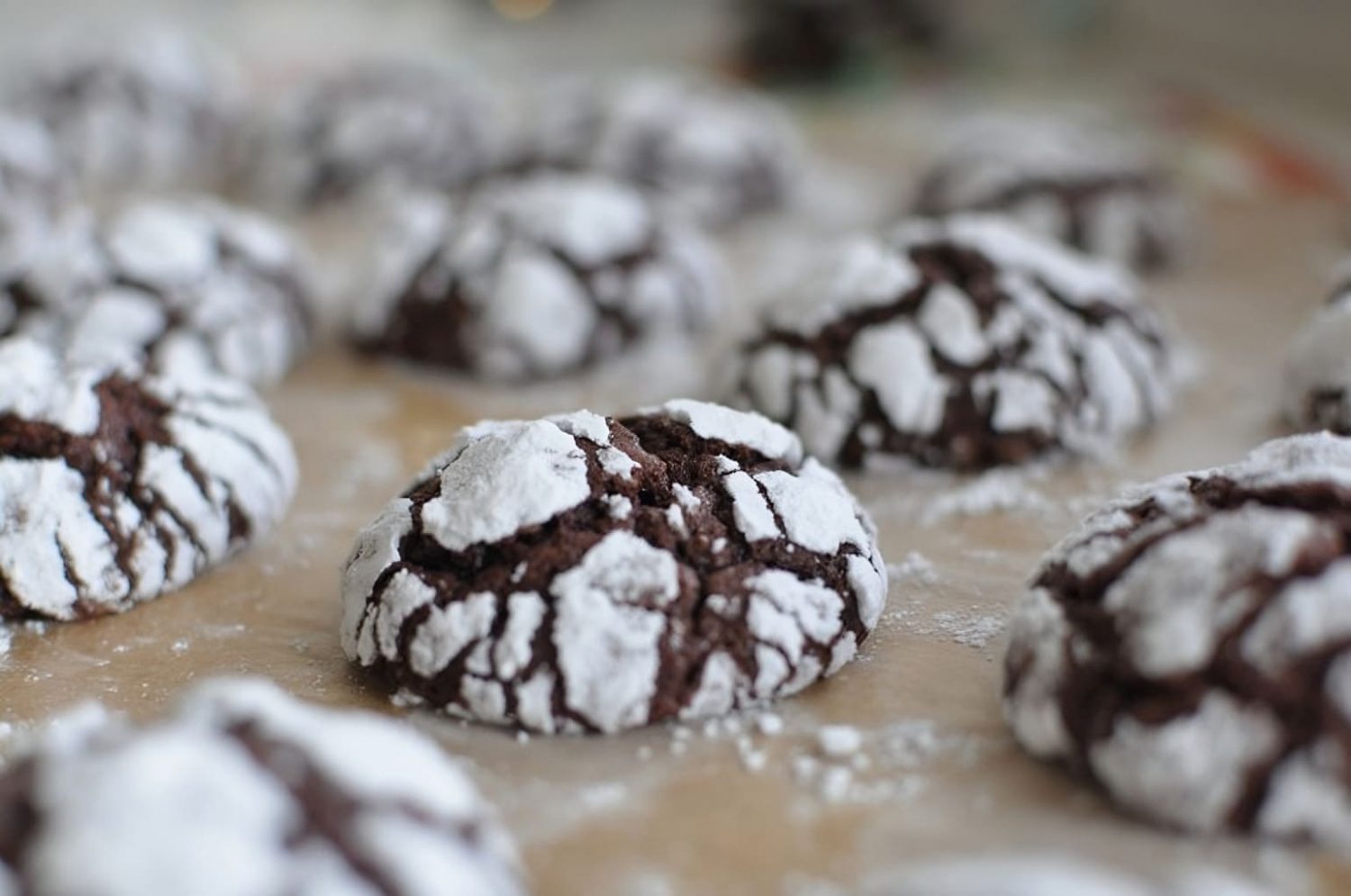 INGREDIENTS
Flour – 150 g
Cocoa powder – 50 g
Sugar – 160 g
Vanilla sugar – 10 g
Salt – 1 pinch
Unsalted butter (72% fat) – 100 g
Eggs – 2
Baking powder – 1 tsp
INSTRUCTIONS
In a large mixing bowl, cream together the sugar, vanilla sugar, salt, cocoa powder, and softened unsalted butter. Add in the eggs, flour, and baking powder, and mix until everything is fully combined.
Chill the dough in the freezer for 1 hour until it's firm enough to roll into 25-30g balls.
Roll the dough balls in powdered sugar, making sure they are fully coated. Place them on a lined baking sheet, leaving some space between them since they will expand during baking.
Bake at 350°F for 15 minutes, until the edges are set but the centers are still slightly soft.
Let the cookies cool on the baking sheet for a few minutes before transferring them to a wire rack to cool completely. Enjoy the irresistible combination of rich chocolate and crinkled texture!