Sometimes we find ourselves short on time but still craving something delicious to treat our family. I have the perfect solution with this recipe for quick flaky berry pastries – it's my lifesaver. Of course, you'll need to use store-bought puff pastry, but it significantly saves time and allows you to bring a sea of sweet joy to your loved ones.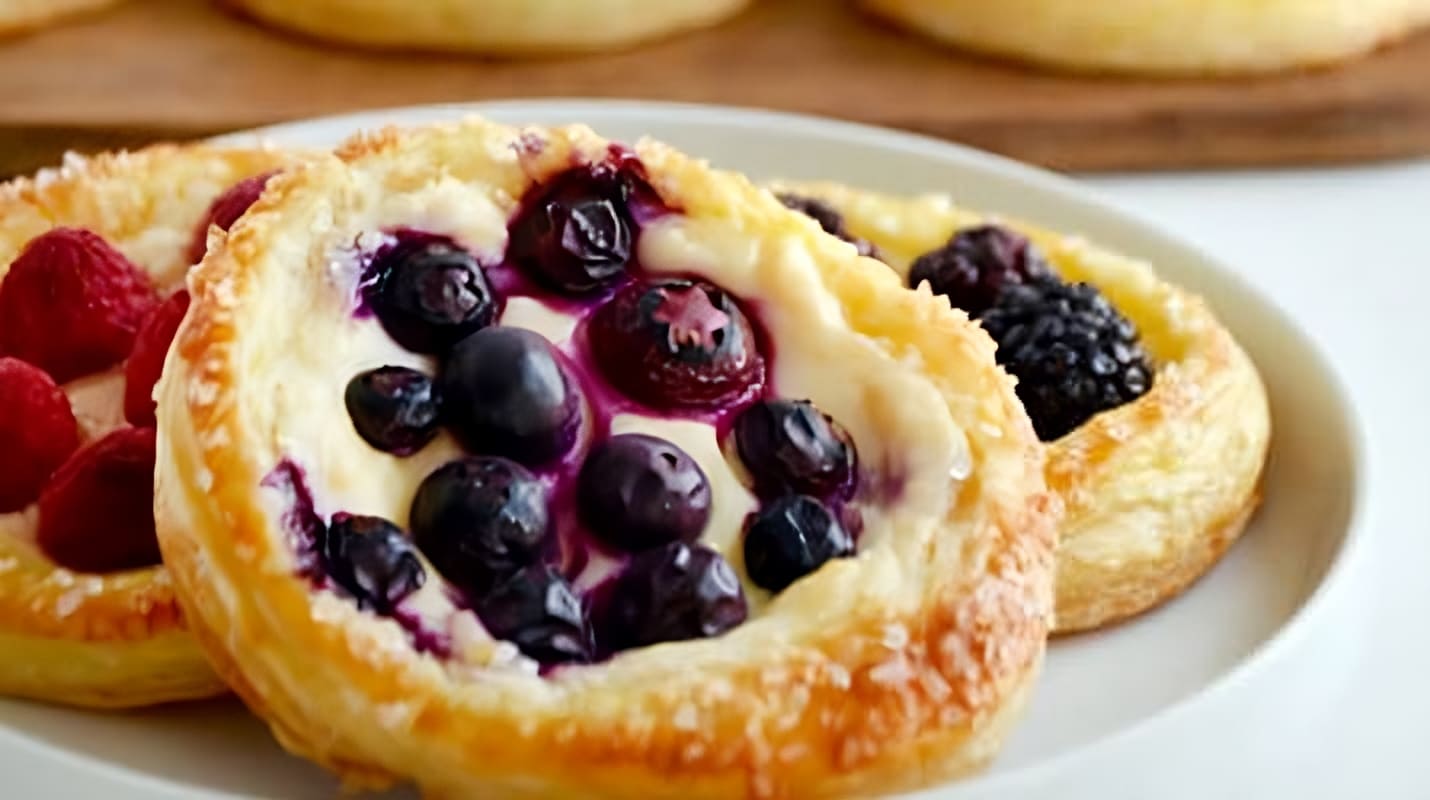 Ingredients:
1/2 cup cottage cheese or cream cheese
2 tablespoons sugar
2 teaspoons lemon juice
1 teaspoon lemon zest
A pinch of vanilla sugar
1 package frozen puff pastry
A handful of raspberries, blackberries, cherries, or any other berries
Instructions:
Preheat the oven to 400 degrees Fahrenheit (200 degrees Celsius).
Unwrap the puff pastry and let it thaw slightly. Roll it out a bit and cut circles using a glass.
Mix the cottage cheese (or cream cheese) with sugar, lemon juice, lemon zest, and vanilla until creamy. Choose a moist cottage cheese or cream cheese for better results.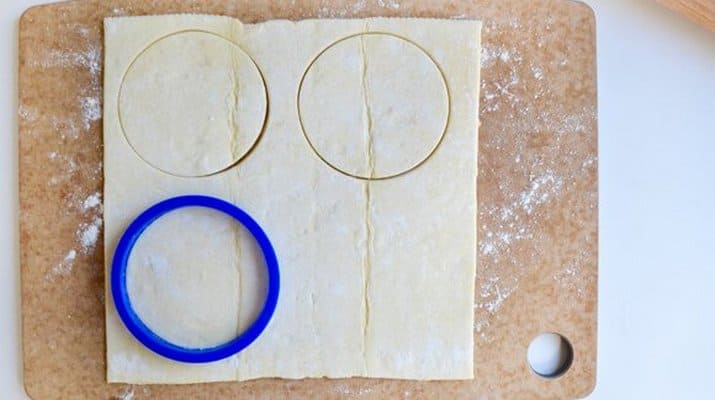 Place the puff pastry circles on a baking sheet, creating a small border on each circle. Prick the center of each circle with a fork and spread the cheese mixture over it. Top with berries.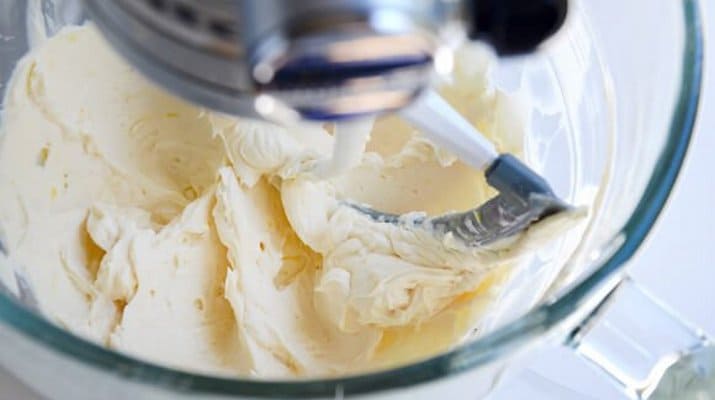 Bake for 15 minutes.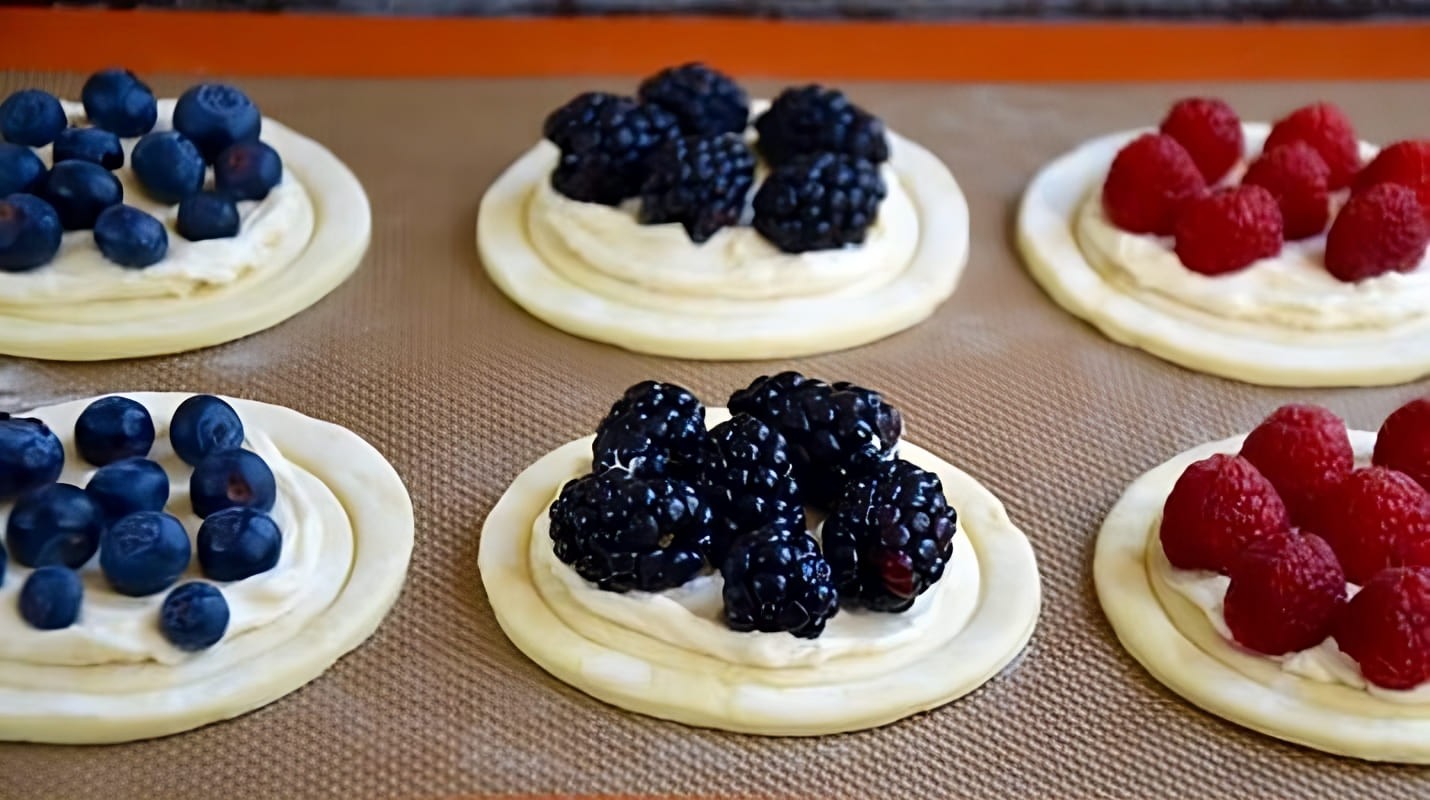 Remove the pastries from the oven and let them cool for 5 minutes.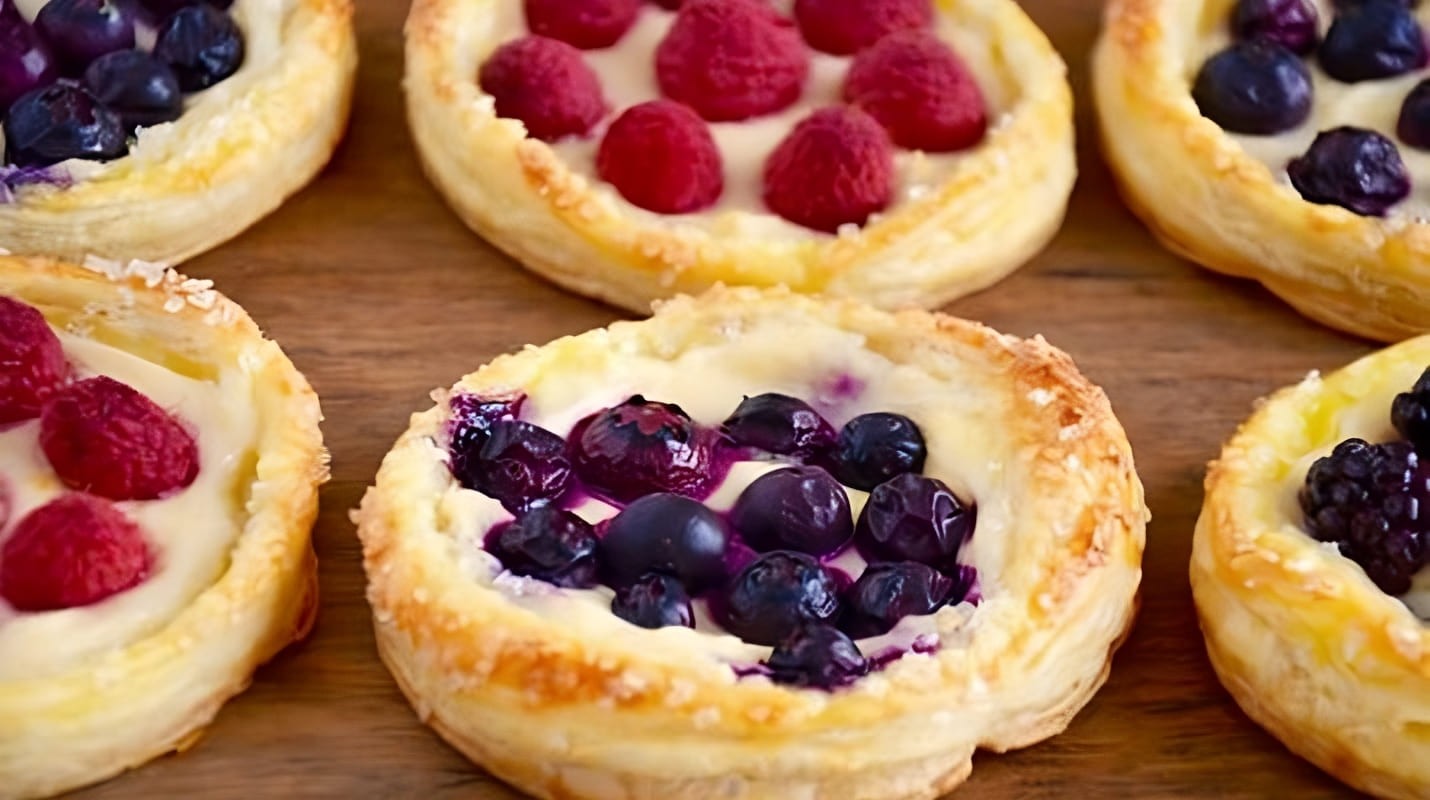 You can choose any fruits and berries for these pastries. I opted for berries because I believe that cottage cheese and berries make a special combination.