This recipe is just made for those who do not have time to cook complicated dishes, and also for those who like fast, not complicated recipes and do not like yeast dough! And at the same time, it is very tasty, the cake on the second day is exactly the same, well, until the third day it just did not live!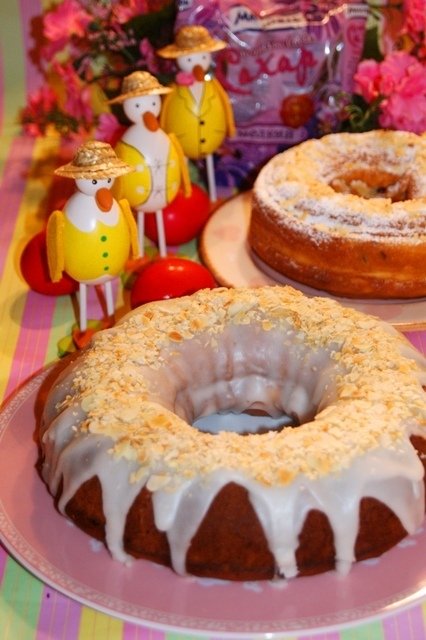 INGREDIENTS
cream cheese (filadelphia, almente) – 400 g
cream (35% 100 + 50) – 150 ml
white chocolate – 75 g
cognac (optional) – 1 tbsp.
lemon zest – 1 tsp.
vanilla – 1 g
flour – 300 g
cake baster – 1 tbsp.
hen's egg (large, at room temperature) – 4 units
brown mistral sugar – 250 g
powdered sugar – 200 g
dried cranberries – 75 g
lemon juice – 3 tbsp.
almonds (crumble) – 40 gr
Instructions
Mince the sugar in a blender as finely as possible, almost to a powdered state.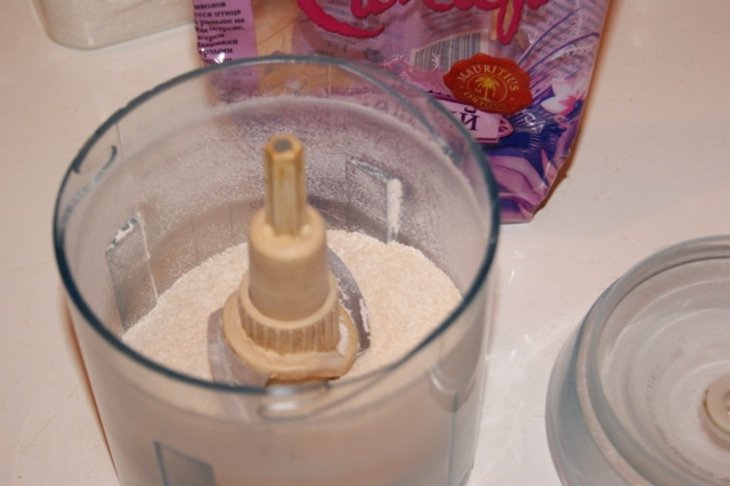 Whip cream cheese with 100 ml of cream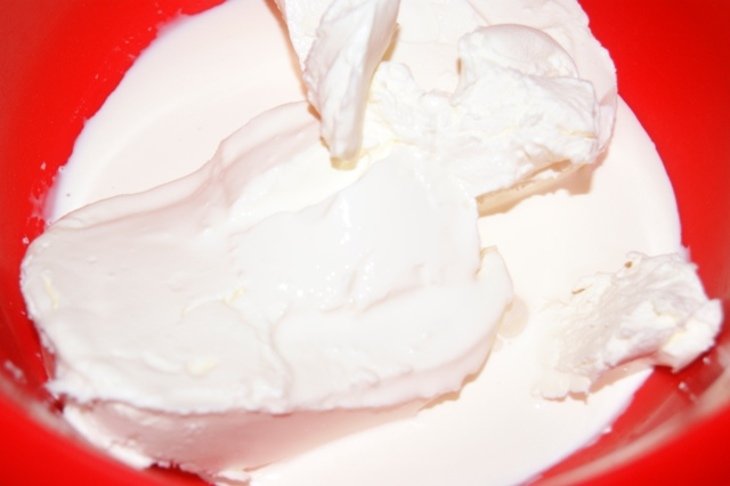 Heat 50 ml of cream and melt the chopped chocolate in it. Stir well until smooth.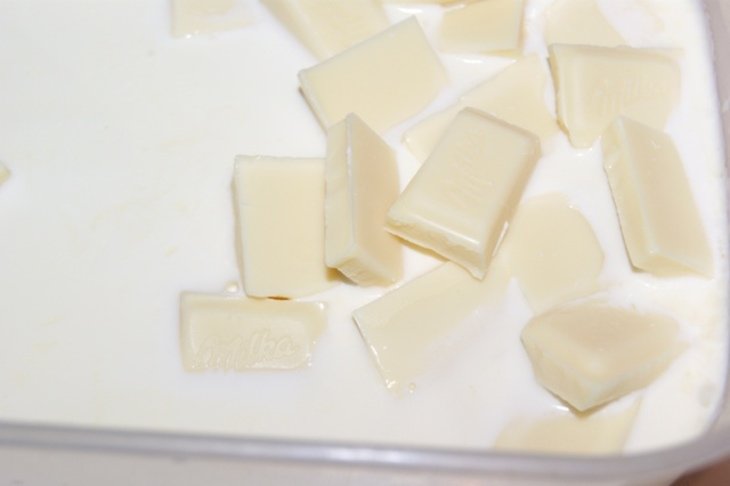 Add melted chocolate, vanilla and cognac to the cheese mixture.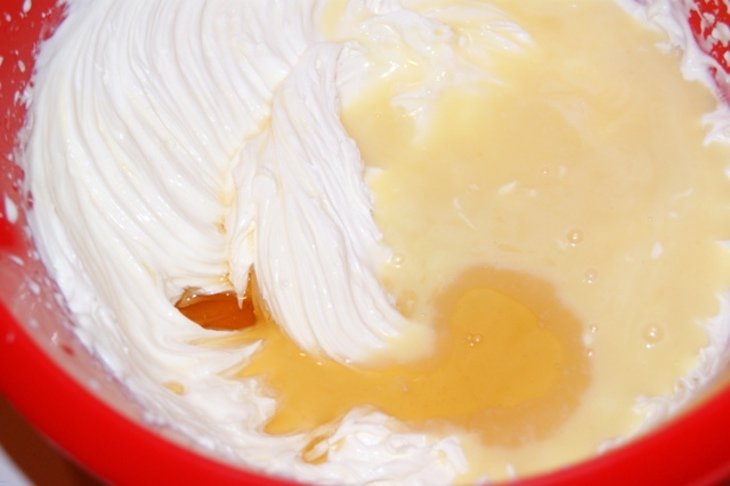 Whisk well.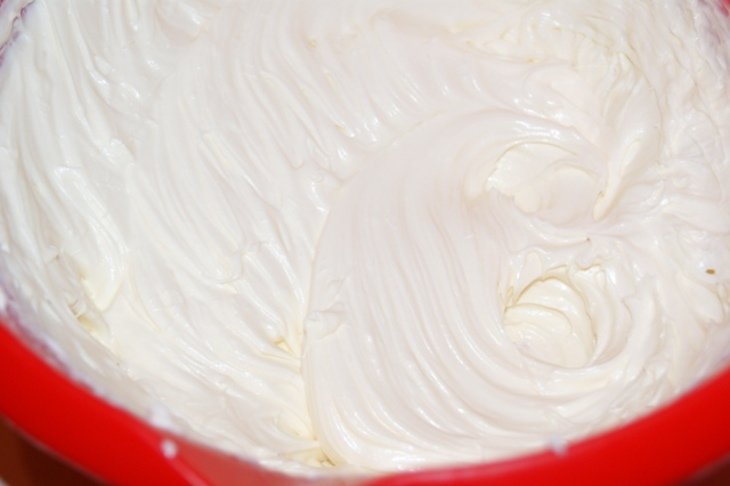 Whisk the eggs until they have doubled in volume and, without stopping to whisk, introduce the powdered sugar that we made from the sugar (250g).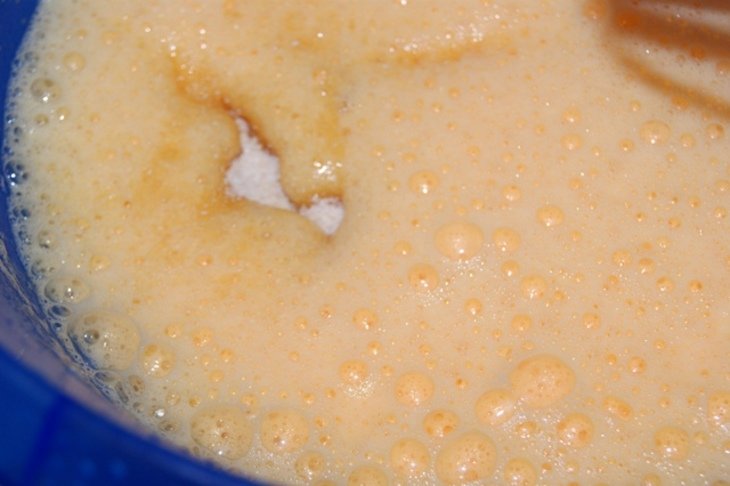 Whisk for at least 10 minutes.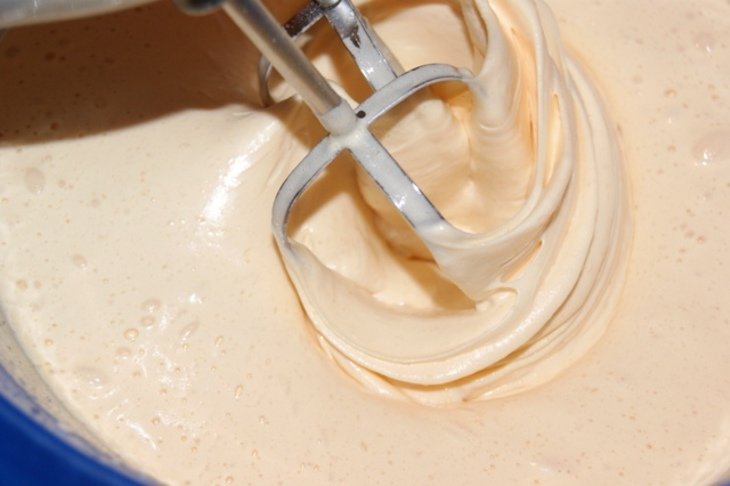 Combine the cheese and egg mixture and beat on the 1st speed of the mixer. Add the zest and stir to combine.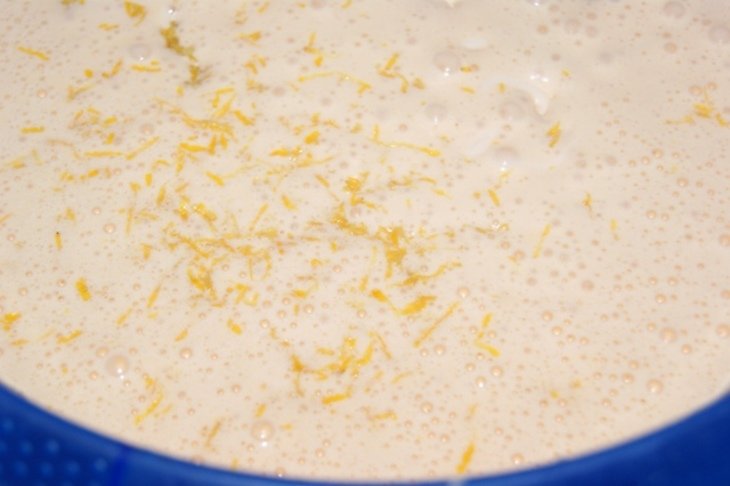 In 2-3 steps, enter the flour sifted with the baking powder, mix with a spatula, and then quickly beat with a mixer on 1st speed. The ready dough flows off the spatula in ribbons. It has a creamy consistency and is slightly thicker than biscuit dough.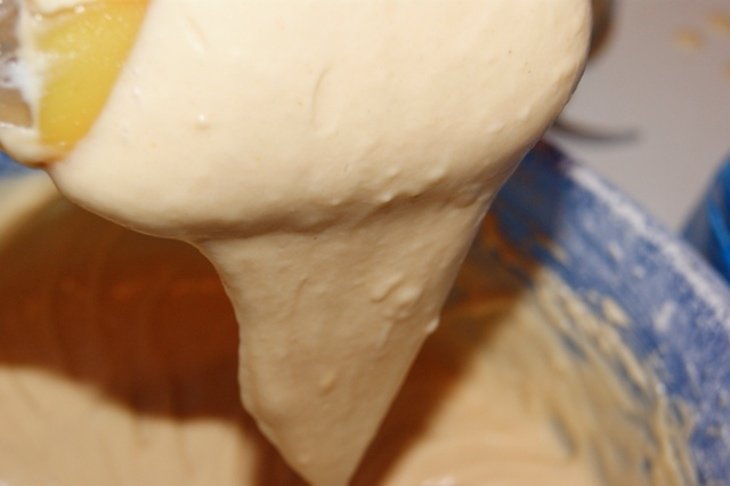 Roll cranberries in 1/2 tbsp. flour and combine with dough.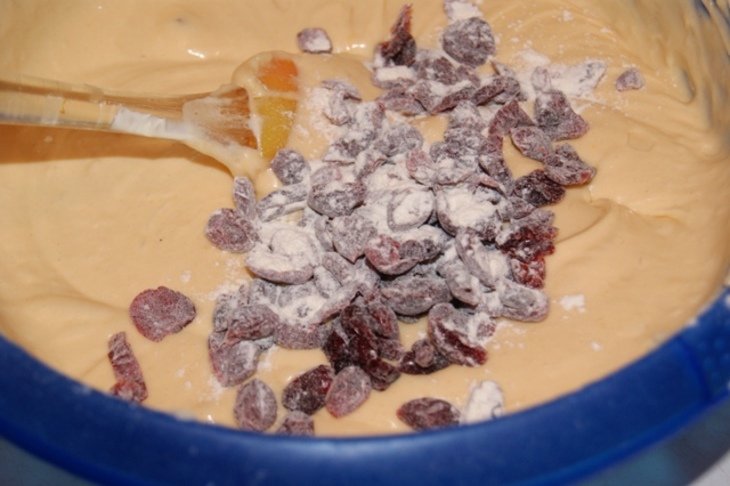 Place the dough in a 24 cm diameter mold, I have a hole in the center, but you can without it, well greased with MARGARINE!!! and sprinkled with flour, filling it to 2/3. The remaining dough I put in a mold with a tube 18 cm in diameter, you can bake and small cakes!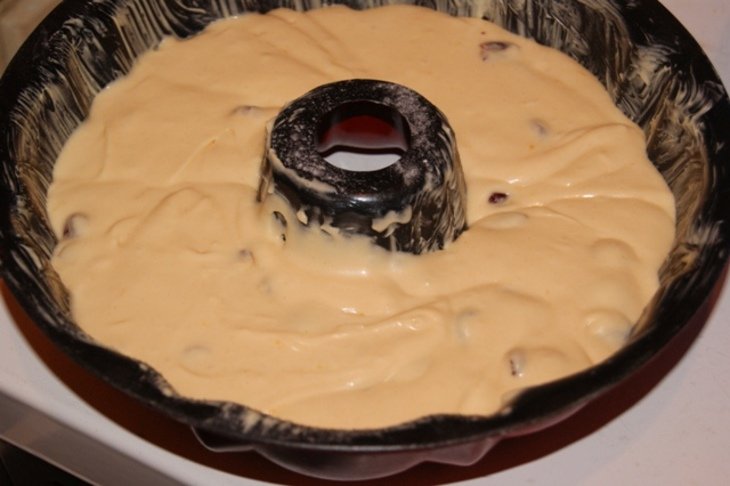 Bake in an oven heated to 180 degrees C for 35-40 minutes. Refer to your oven!!! Cool the finished cakes in the form for 10 minutes. Then release it from the form and cool it finally on a rack.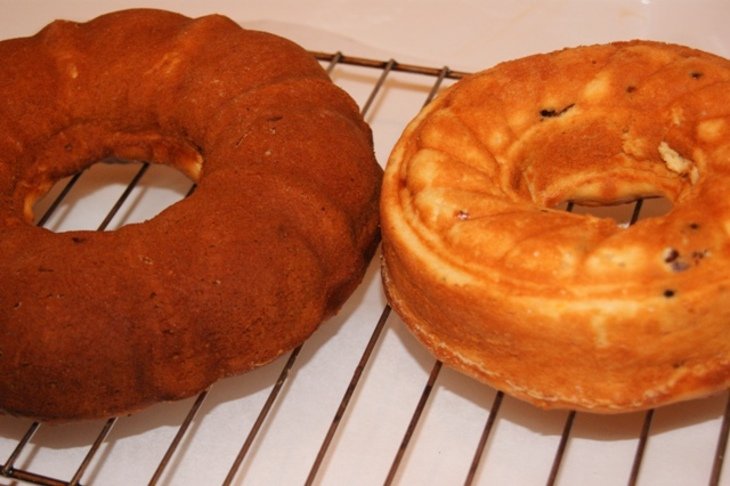 Gradually incorporate the lemon juice into the powdered sugar, rubbing the mixture thoroughly with a spoon. Pour the glaze over the loaf by placing it on a rack and lining it with baking paper. I sprinkled the small one with powdered sugar. Sprinkle the cakes with toasted almonds.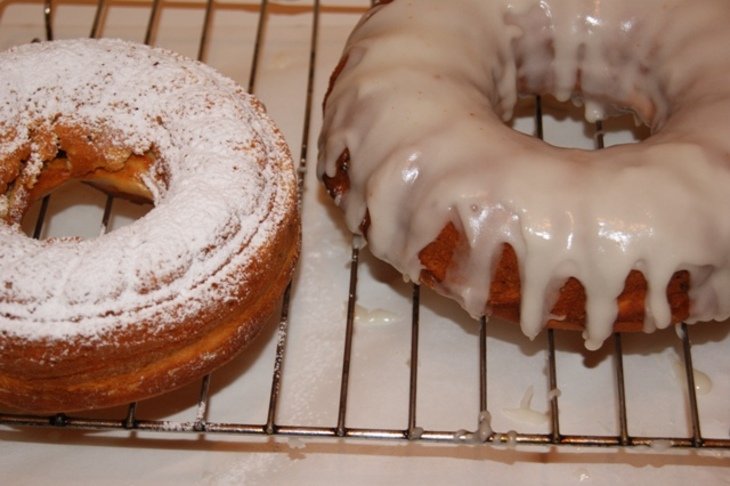 Sectional view.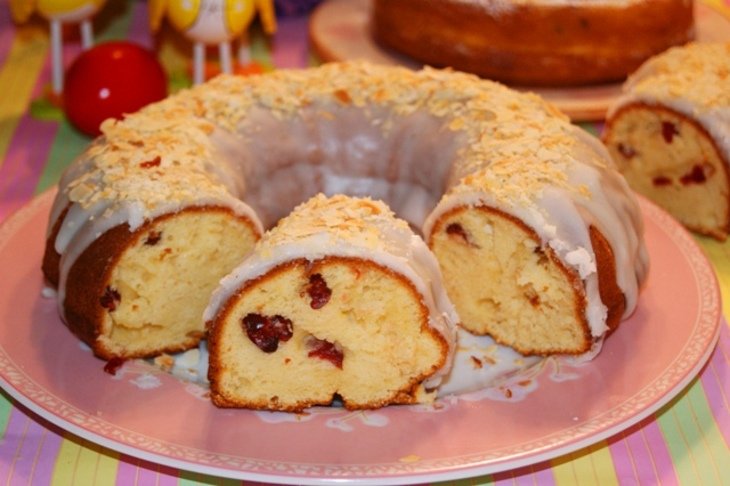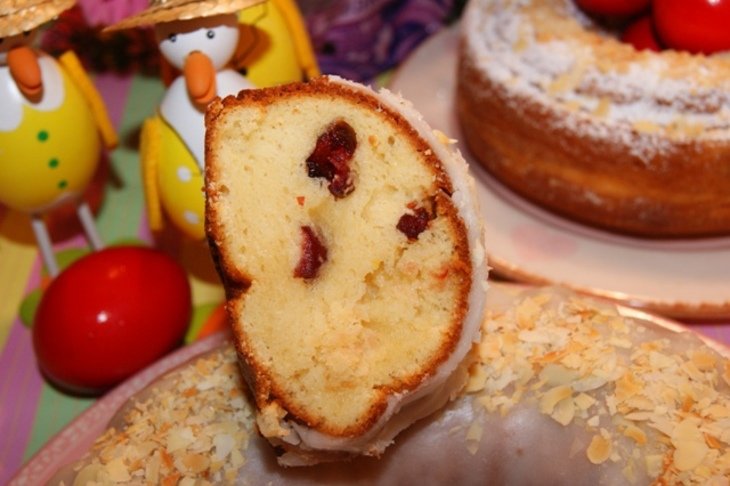 The original name of the recipe is Easter cake with mascarpone, because the recipe used 500 g of mascarpone, but I replaced it with 400 g. Philadelphia (Almente) + 100 ml of cream. From myself I added white chocolate, zest, vanilla and cognac, replaced sliced dark chocolate with raisins, and egg white frosting with lemon.
P.S.* When I made this cake, I used 250 grams of flour, because its density is higher than that of Greek flour, unfortunately I don't remember the flour brand. Keep this in mind and add flour gradually.