Looking for a creative way to use up leftover bread? Look no further than this delicious bread and milk cake recipe!
Soaked in warm milk and mixed with crushed amaretti biscuits, raisins, nuts, and chocolate, this cake is both sweet and savory. The addition of a single egg gives it a creamy texture, and it's perfect served warm or cold. Bake it for 50-60 minutes at 160-180°C, and enjoy the crispy crust and moist center. This recipe is sure to become a household favorite!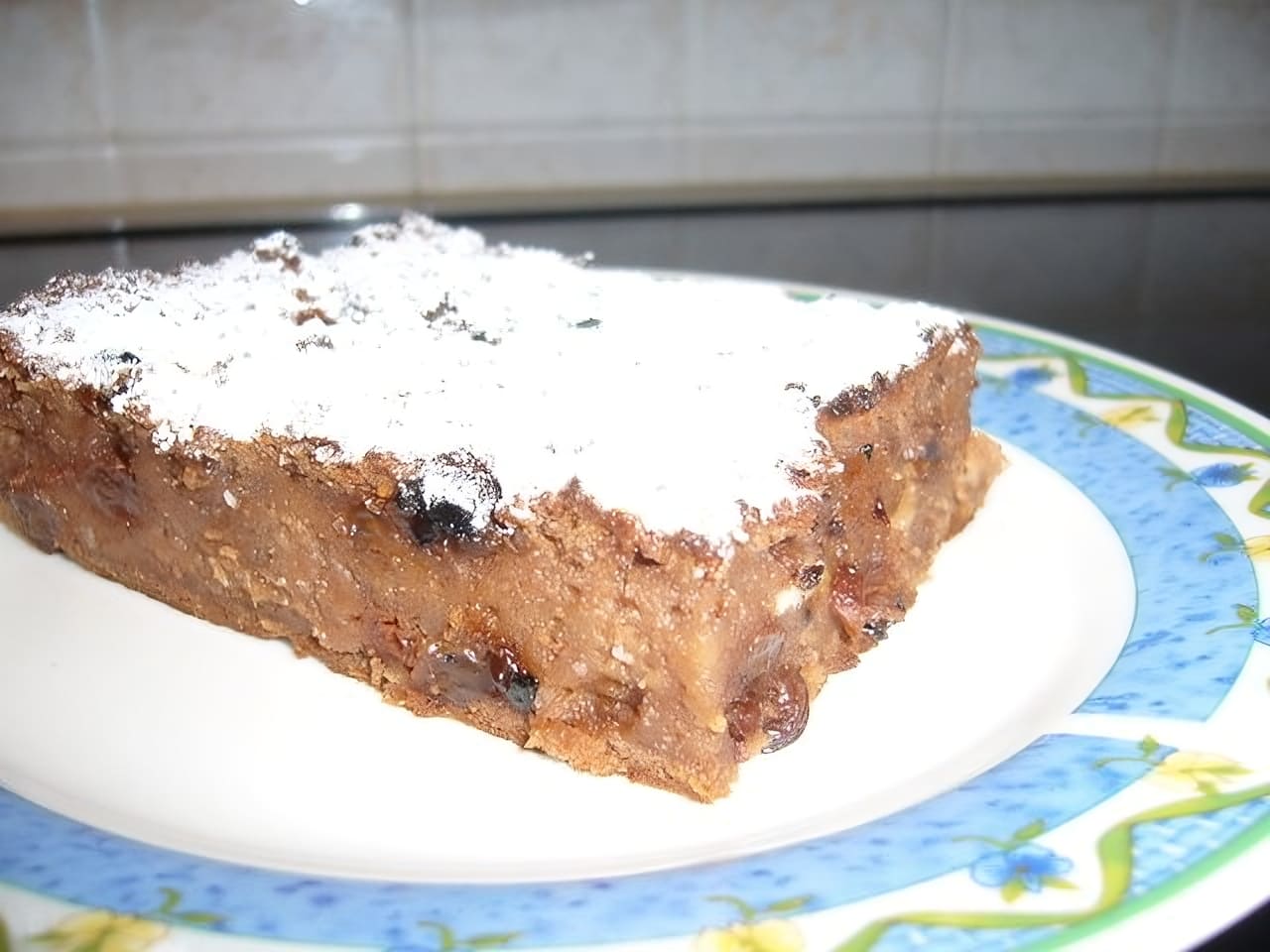 INGREDIENTS:
Bread loaf or 3-4 rolls
Amaretti cookies – 200-300 g
Milk – 1 liter
1 egg
Raisins, pine nuts, chopped almonds – 100 g each
Bitter chocolate bar or 3-4 tablespoons of cocoa powder
Butter – 100 g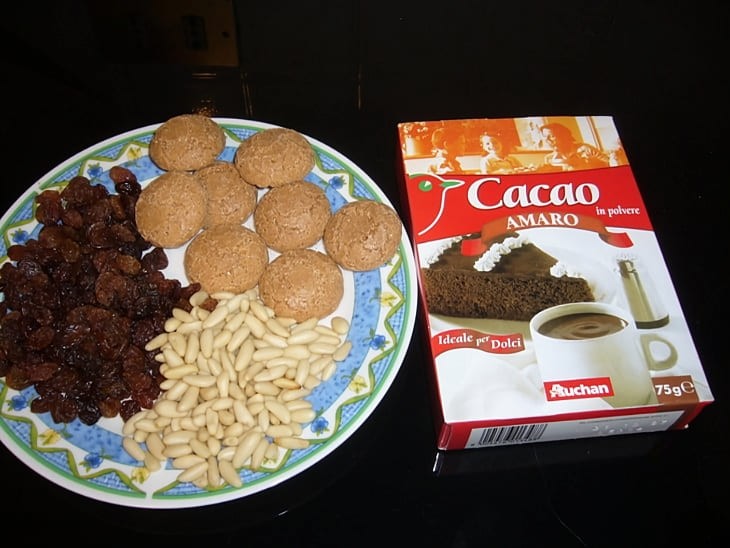 INSTRUCTIONS:
Soak the bread in about 1 liter of warm milk for an hour or more. Occasionally stir the bread to ensure it's well soaked.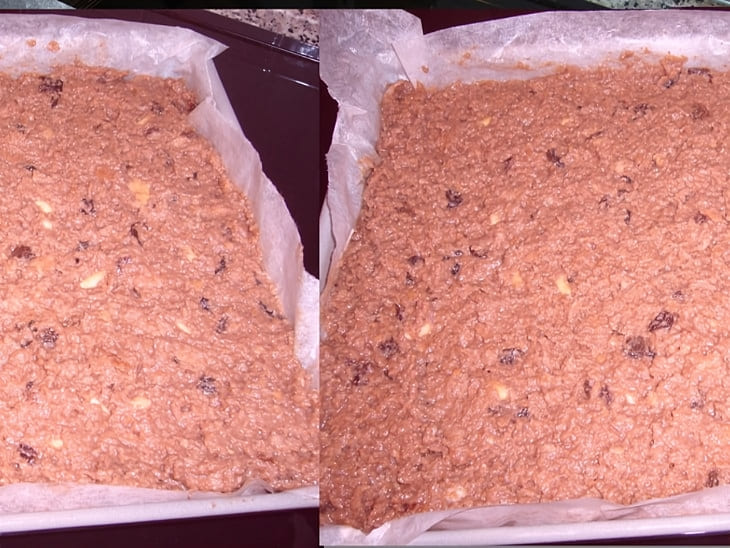 Add crumbled amaretti cookies (or 100-150 grams of sugar and 30 grams of Amaretto liqueur), pour in 100 grams of melted butter, and mix everything by hand until it's combined.
Add raisins, pine nuts, chopped almonds, grated chocolate, or cocoa powder to the mixture and stir.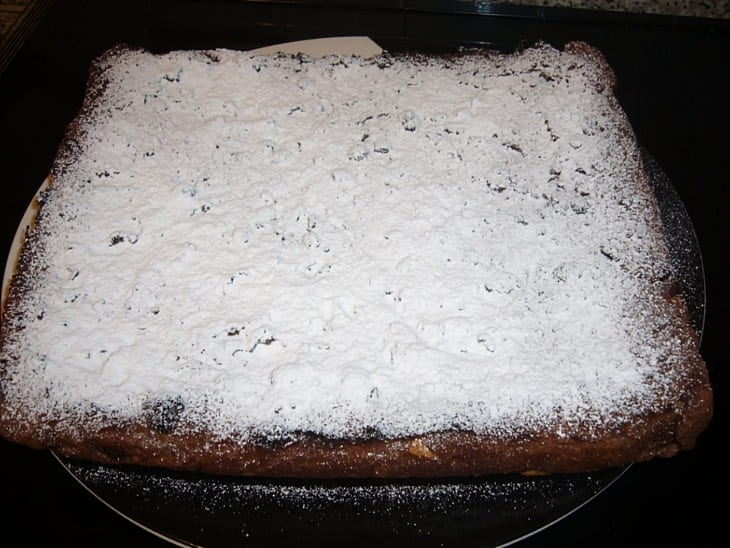 Beat the egg in a separate bowl and add it to the mixture. Mix everything until the consistency is thick like porridge. If it's too thick, add more milk. If it's too runny, add more breadcrumbs.
Pour the mixture into a baking dish lined with buttered baking paper and bake it in the oven for 50-60 minutes at 160-180°C.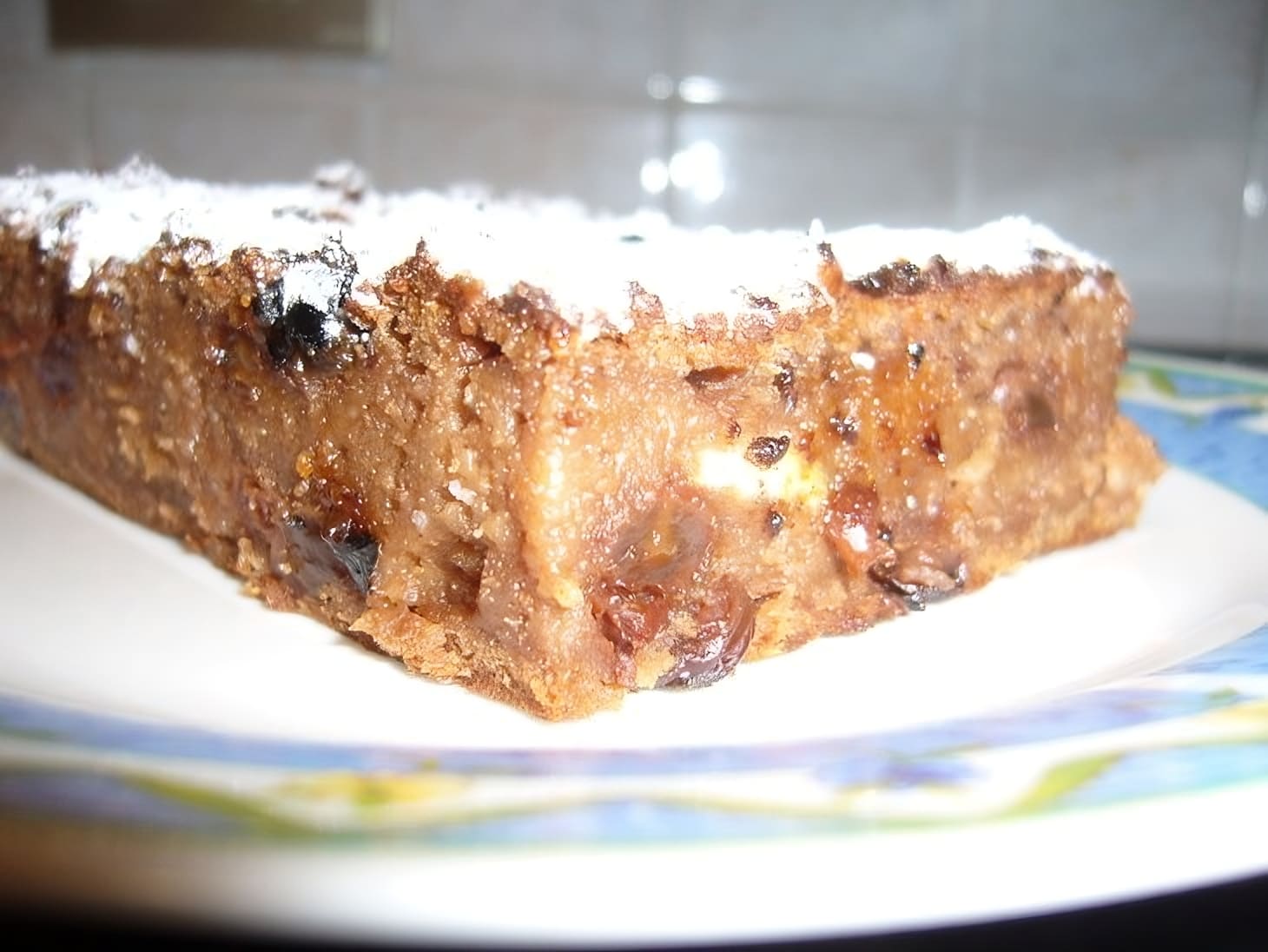 The cake can be served warm or cold. It has a crusty top and a moist interior.
Enjoy!