Searching for something healthy recipe you can cook in replace for a meat without sacrificing the taste? Tofu is one of the most used ingredient in replacing meat in cooking, aside from low calories characteristic of tofu, it also have lot of health benefits.
Vietnamese tofu is not the same-old tofu recipe you had taste or heard. This tofu recipe is made flavorful using Roma tomatoes and made even richer with tomato paste. The sweet-sour taste of tomatoes is made balanced using the salty taste of fish sauce complementing the tender of tofu.
Great appetizer for any meal, try this easy and delectable recipe for your next tofu cooking.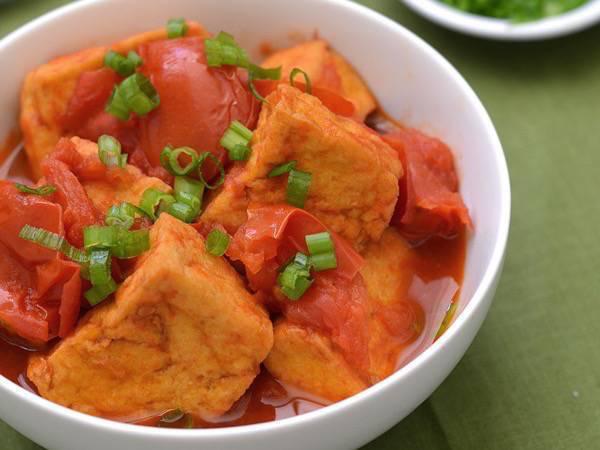 Ingredients
1lb. (0.45kg) firm tofu (okay, you can buy pre-fried tofu, but unless you live near a market or factory that pumps those things out daily, I would avoid pre-packaged fried tofu)
5 medium, ripe, Roma tomatoes
1 tablespoon tomato paste
½ teaspoon fish sauce (optional, but..not really!)
1 teaspoon salt
2 teaspoons sugar
½ cup water
oil for deep frying
Instructions
Cut, dry, and fry the tofu (if you buy pre-fried tofu, you can save a lot of time)
Cut the tomatoes, and add everything into one pot.
Bring to a boil, then simmer at 30% heat for 10 minutes, or until tomatoes are cooked through and the liquid reaches desired concentration