It's incredibly easy to make, even for novice cooks!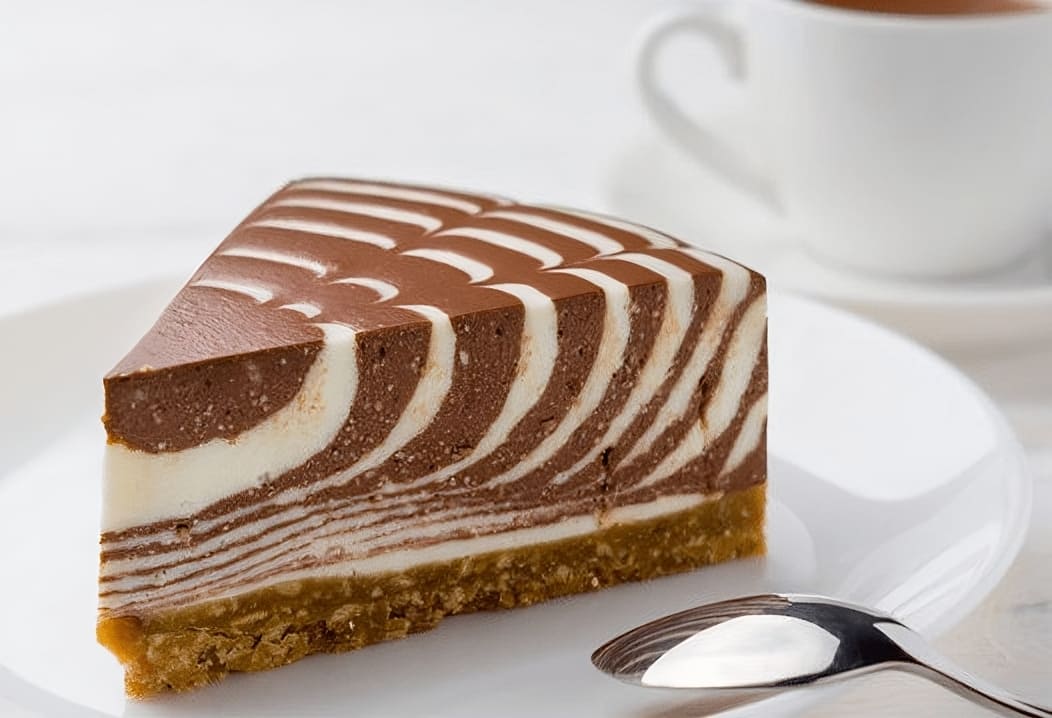 This recipe is perfect for both experienced and novice cooks, offering a heavenly treat without the hassle of baking. Prepare to be amazed as you create layers of creamy cottage cheese filling, infused with the richness of chocolate, nestled between a scrumptious cookie crust. With each luscious bite, you'll experience a burst of flavors and textures that will leave you craving for more. This delectable dessert is not only a culinary masterpiece but also a time-saving solution for those who seek a mouthwatering treat without the need to heat up the oven. So, get ready to impress your friends and family with this no-fuss, impressive cottage cheese cake that will leave them asking for the recipe.
Ingredients:
✓ Cottage cheese – 14 ounces (400 grams)
✓ Sugar – 7 ounces (200 grams)
✓ Sour cream – 14 ounces (400 grams)
✓ Unsalted butter – 5.3 ounces (150 grams)
✓ Cookies – 7 ounces (200 grams)
✓ Gelatin powder – 2 packets
✓ Chocolate – 3.5 ounces (100 grams)
✓ Heavy cream – 2.5 fluid ounces (75 milliliters)
Instructions:
Get ready for a delicious cake made with cookie crumbs as the base. Crush the cookies in a blender. Melt the unsalted butter.
Thoroughly mix the melted butter with the cookie crumbs. Line the cake pan with parchment paper (cut it to fit the diameter of the pan).
Press the cookie crumb mixture firmly into the pan to form the base. Place the pan in the refrigerator to allow the base to set.
While the base is setting, prepare two different cottage cheese fillings.
In separate bowls, dissolve the gelatin powder in water as directed.
While the gelatin cools down, prepare the filling by blending cottage cheese, sugar, and sour cream. Divide the mixture equally into two parts (you can simply halve the ingredients to make two different fillings).
Add one packet of dissolved gelatin to each half of the cottage cheese mixture.
Melt the chocolate bar and pour in the heavy cream. Mix well until smooth and free of lumps.
Add the melted chocolate to one half of the cottage cheese mixture and stir. Also, add the remaining packet of dissolved gelatin. Now you have two different fillings.
Retrieve the cake pan from the refrigerator and assemble the cake. Alternate layers of approximately 5 tablespoons of chocolate filling and white filling, until both fillings are used.
Using a toothpick or skewer, create decorative patterns by drawing long lines from the center to the edges of the pan and making small zigzags towards the center, as shown in the picture.
Place the cake in the refrigerator to set, preferably overnight.
To easily remove the cake from the pan, gently warm the sides of the pan. You can use a hairdryer to blow warm air.
If desired, garnish with berries before serving.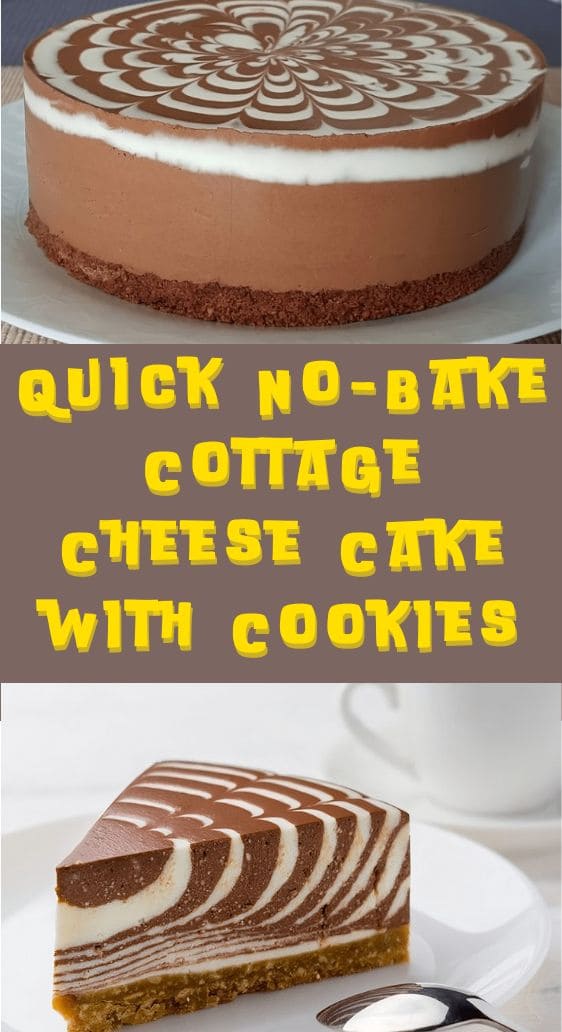 Enjoy this delightful and effortless dessert that will impress everyone!