I present to you a recipe for an absolutely stunning cake. I'm not exaggerating, I promise. As my confession, I often say in the comments that I don't eat my pies, just try a small piece to have an idea of what I created. But this cake… truth be told, I ate THREE PIECES: for breakfast, lunch, and dinner!!! That's how good it is :-)))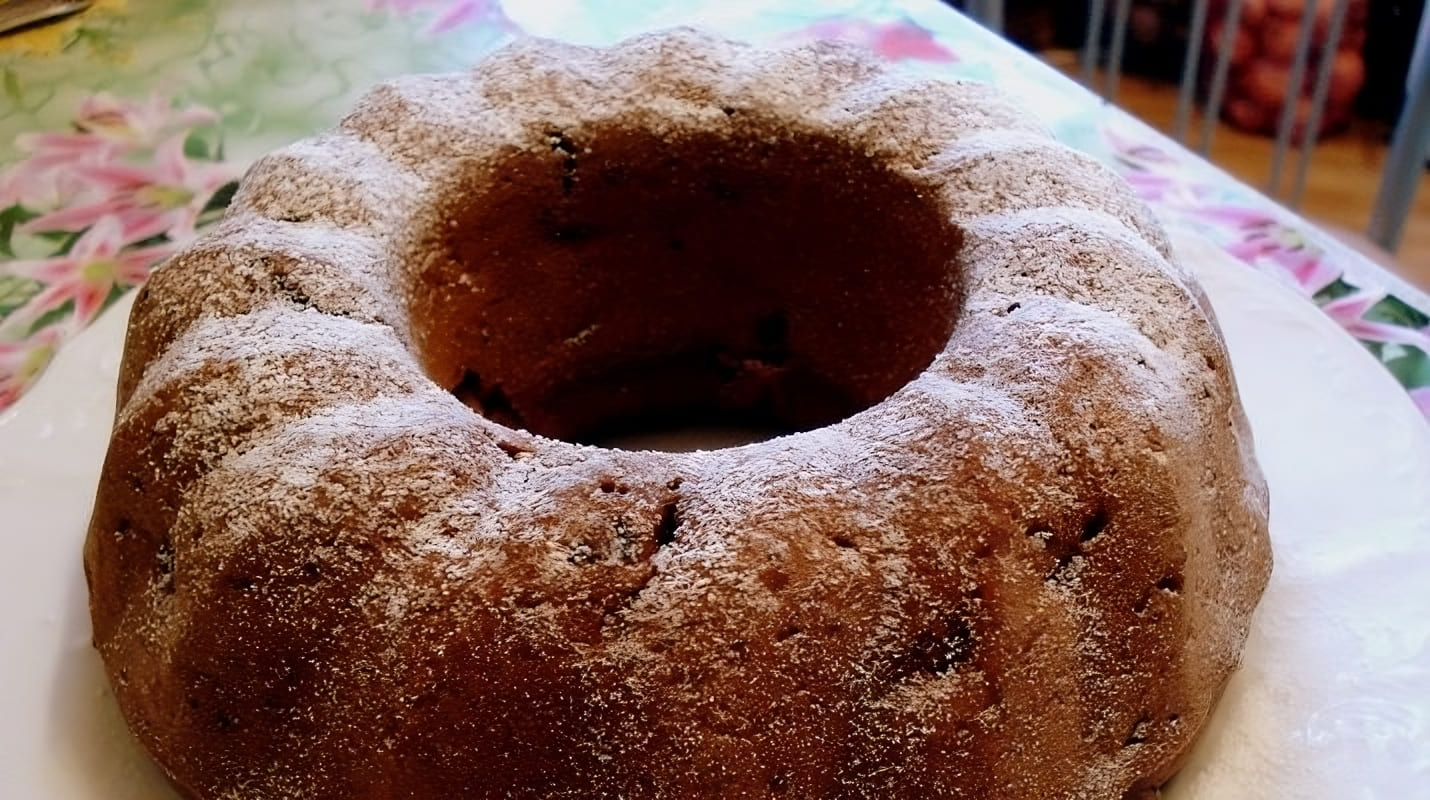 Ingredients
3 cups all-purpose flour
1 cup vegetable oil
1.5 cups sugar
4 eggs
1 cup walnuts
1 large green apple (tart or tart-sweet)
1 teaspoon cinnamon
3/4 cup orange juice
1 tablespoon orange zest (added by me)
3 teaspoons baking powder
A pinch of salt
1 tablespoon powdered sugar
Instructions
Prepare all the ingredients to have everything at hand.
For this amount of juice, I needed 1.5 medium-sized oranges. Grate the zest from 1 orange, which should yield about 1 tablespoon. Squeeze the juice.
Cut the apple into 4 pieces, remove the core, peel, and dice it into small cubes. Put them in a bowl and mix with 1 teaspoon of sugar and 1 teaspoon of cinnamon.
Crush the walnuts in a blender or with a mortar and pestle, but don't overdo it. There should be small, noticeable pieces left.
Sift the flour together with the baking powder. Preheat the oven to 347°F (175°C).
In a large deep bowl, mix vegetable oil with sugar. Then add the eggs.
Beat them into a homogeneous fluffy mass. Mix in the orange zest.
Gradually add the sifted flour with baking powder and orange juice, alternating each addition, while beating the batter with a mixer each time.
Finally, add the walnuts and apples, and mix the batter with a spoon.
Grease a special loaf pan with butter and lightly dust it with flour, shaking off any excess. Pour in the batter, level it, and place it in the oven for about 1 hour, until a toothpick comes out dry.
Mine took 1 hour and 10 minutes to bake. Remove the cake from the oven and let it rest for about 15-20 minutes.
Carefully remove the cake from the pan by flipping it onto a plate. When the cake cools down, dust it with powdered sugar.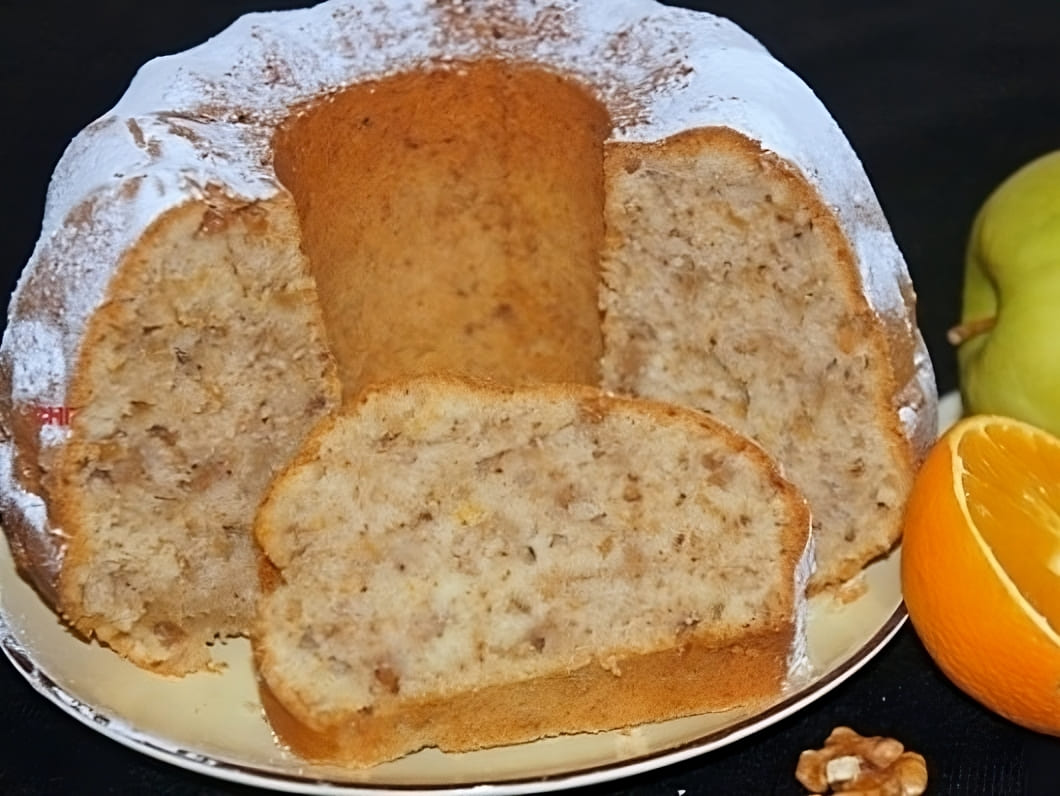 This cake is absolutely delightful: fluffy, airy, tender, and incredibly aromatic. The apples are hardly noticeable as they seem to dissolve in the batter, but the walnuts provide a pleasant crunch. The aroma is simply sensational: apple, walnut, orange… I can't even say which one prevails.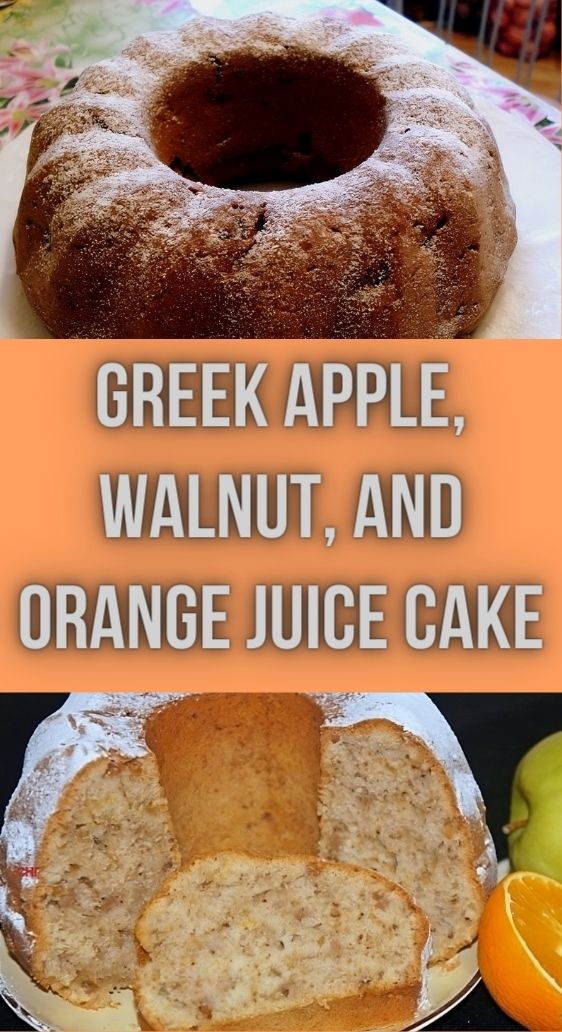 Make sure to bake this cake, you won't regret it!