Impress your guests with this delightful Salmon Roll Salad that features canned pink salmon, grated potatoes, carrots, and eggs, all rolled up into a tasty roulade. The layers of flavors and textures are complemented by a creamy yogurt and mustard dressing, and a touch of fresh green onions adds a burst of freshness. This recipe is quick to make and uses readily available ingredients, making it a perfect dish for any occasion. With a few simple steps, you can create a stunning centerpiece for your table that will surely impress your family and friends. Give it a try and enjoy this refreshing and flavorful salad!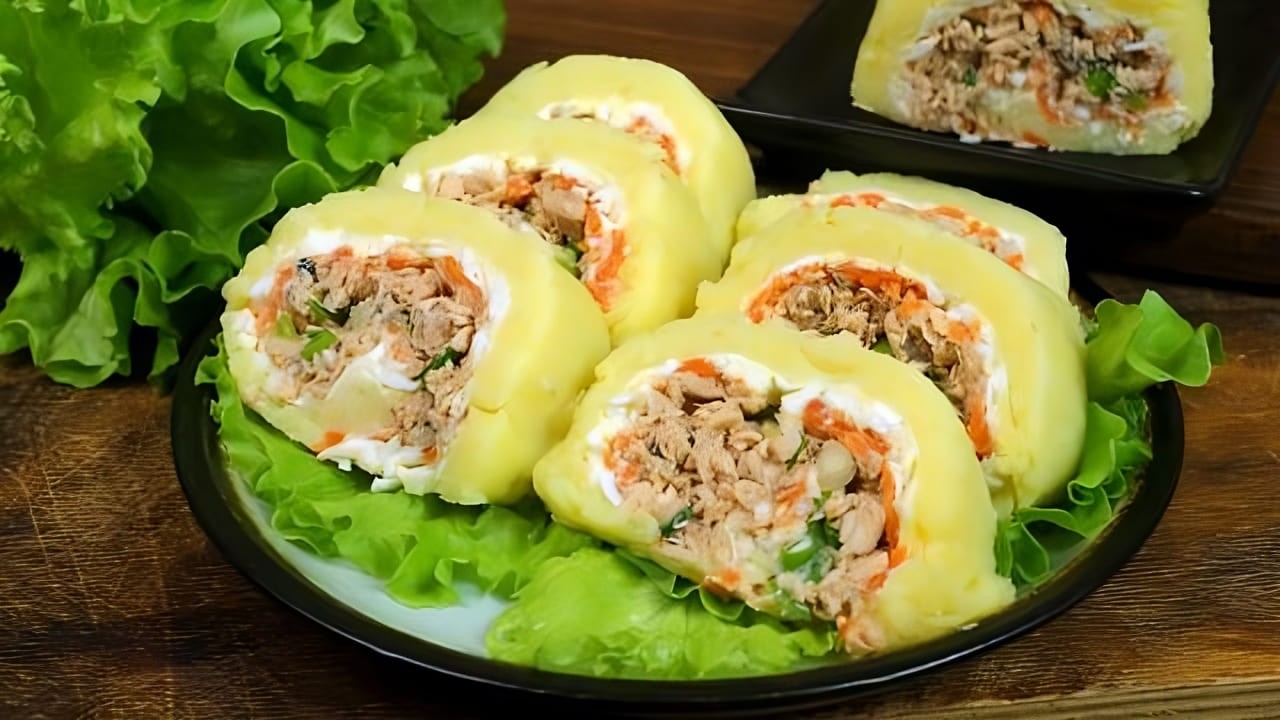 Ingredients:
1 can of canned pink salmon (245 g)
2-3 potatoes
3 eggs
1 carrot
3 tbsp natural yogurt
1/2 tsp mustard
Green onions
Salt
Instructions:
Prepare all the ingredients. Boil the potatoes, carrot, and eggs in advance, then cool and peel them.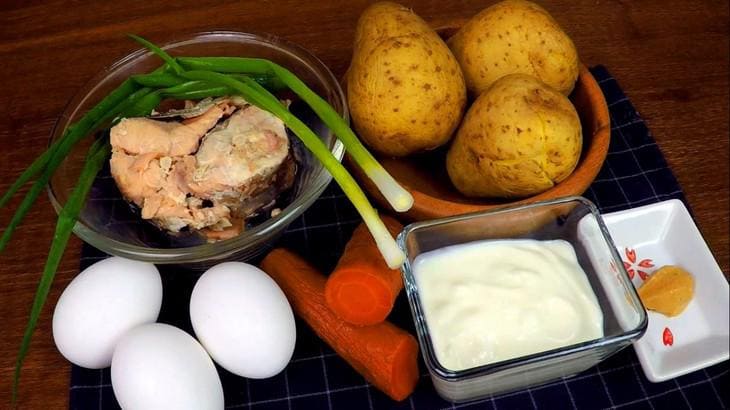 Grate the potatoes, carrot, and eggs on a coarse grater.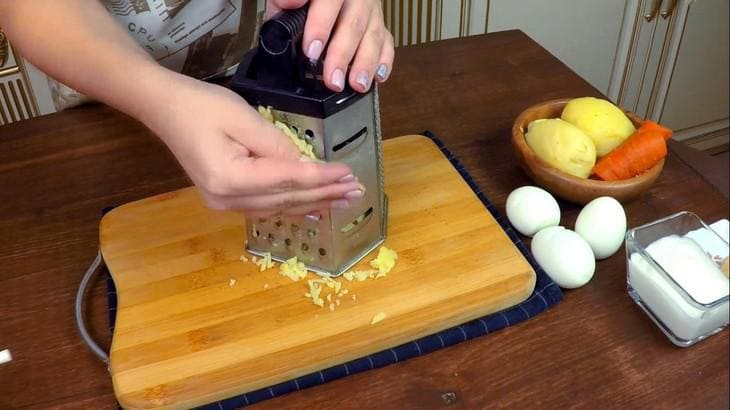 Remove the skin and bones from the canned salmon, and mash it with a fork.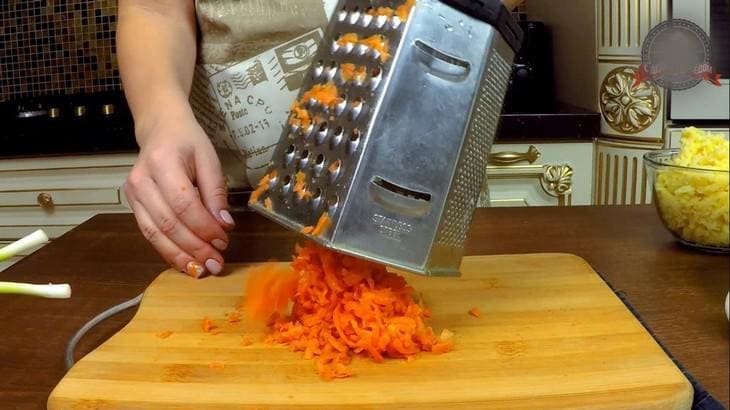 Finely chop a small bunch of fresh green onions with a knife. You can also use regular onions, diced into small pieces, but I'll keep it fresh and aromatic with green onions.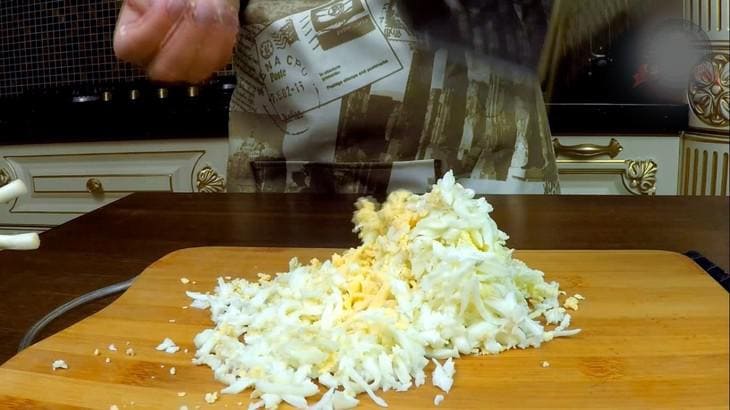 Mix natural yogurt with mustard until smooth.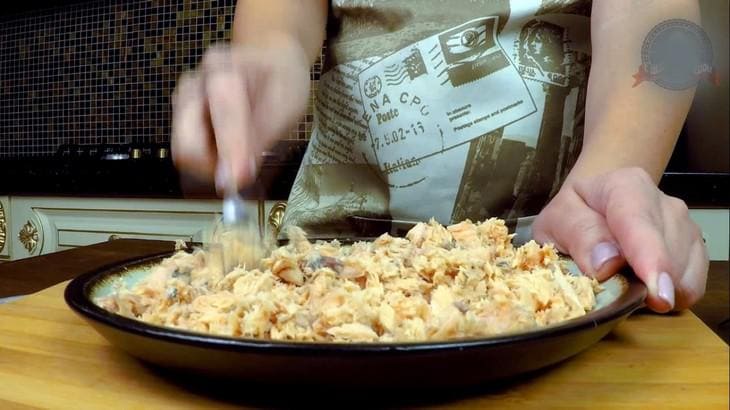 Place plastic wrap on a cutting board and layer the grated potatoes, lightly salt, and spread with yogurt or mayonnaise.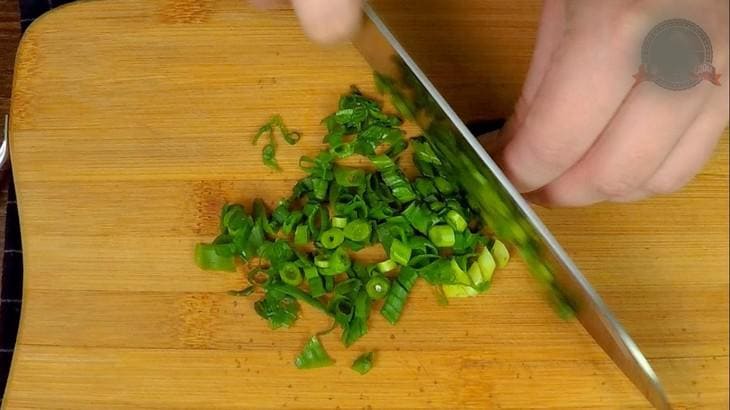 Layer the grated eggs on top and spread with yogurt or mayonnaise.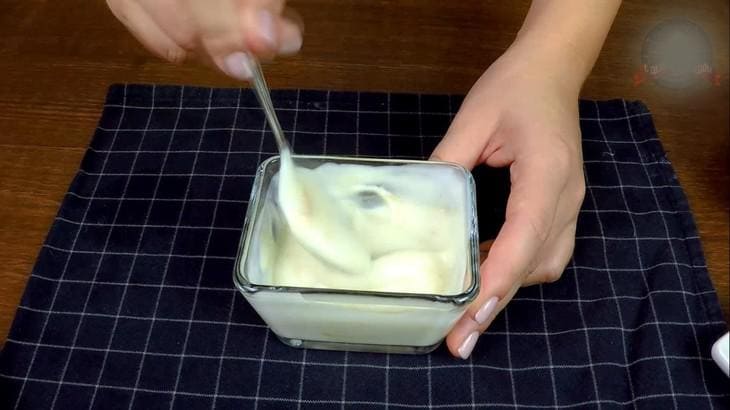 Add a layer of grated carrot and press it down with a spoon.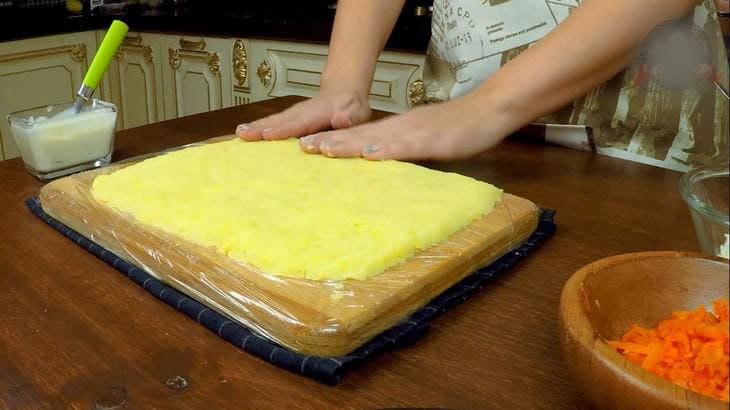 Place a layer of salmon on top.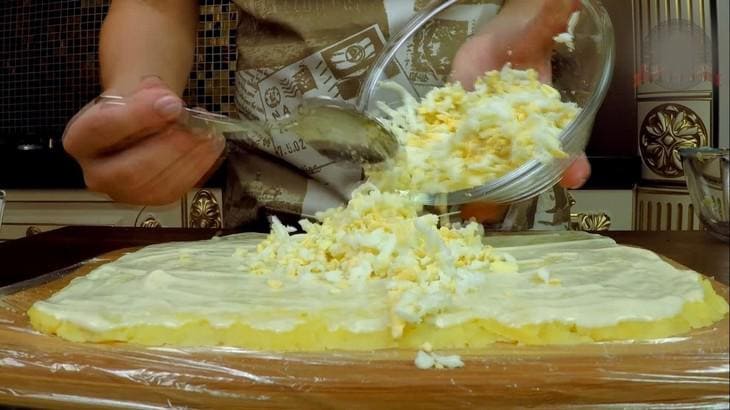 Sprinkle with chopped green onions.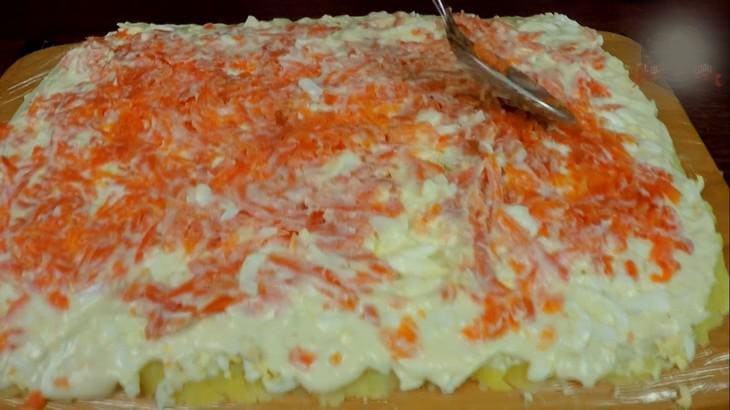 Roll up the salad tightly like a roulade and wrap it in plastic wrap, with the seam side down.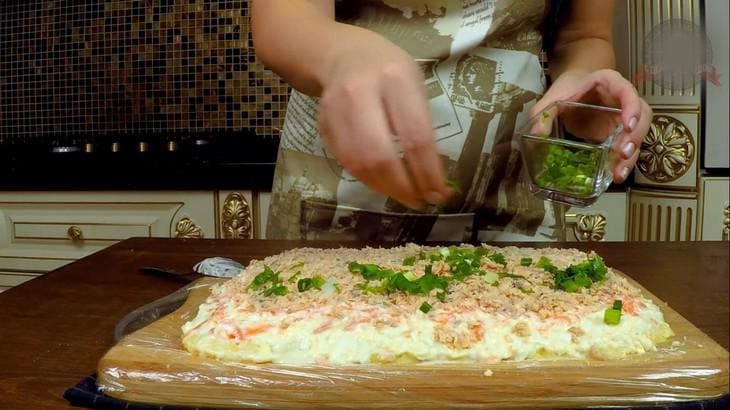 Refrigerate for a couple of hours to allow the salad to set.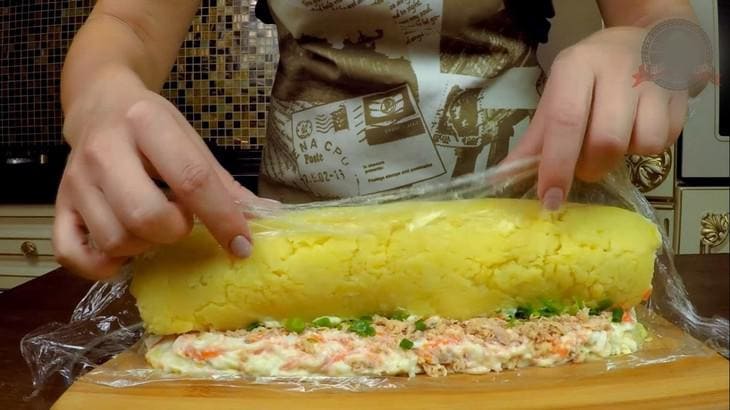 Slice the chilled roulade into rounds and arrange them on a serving platter.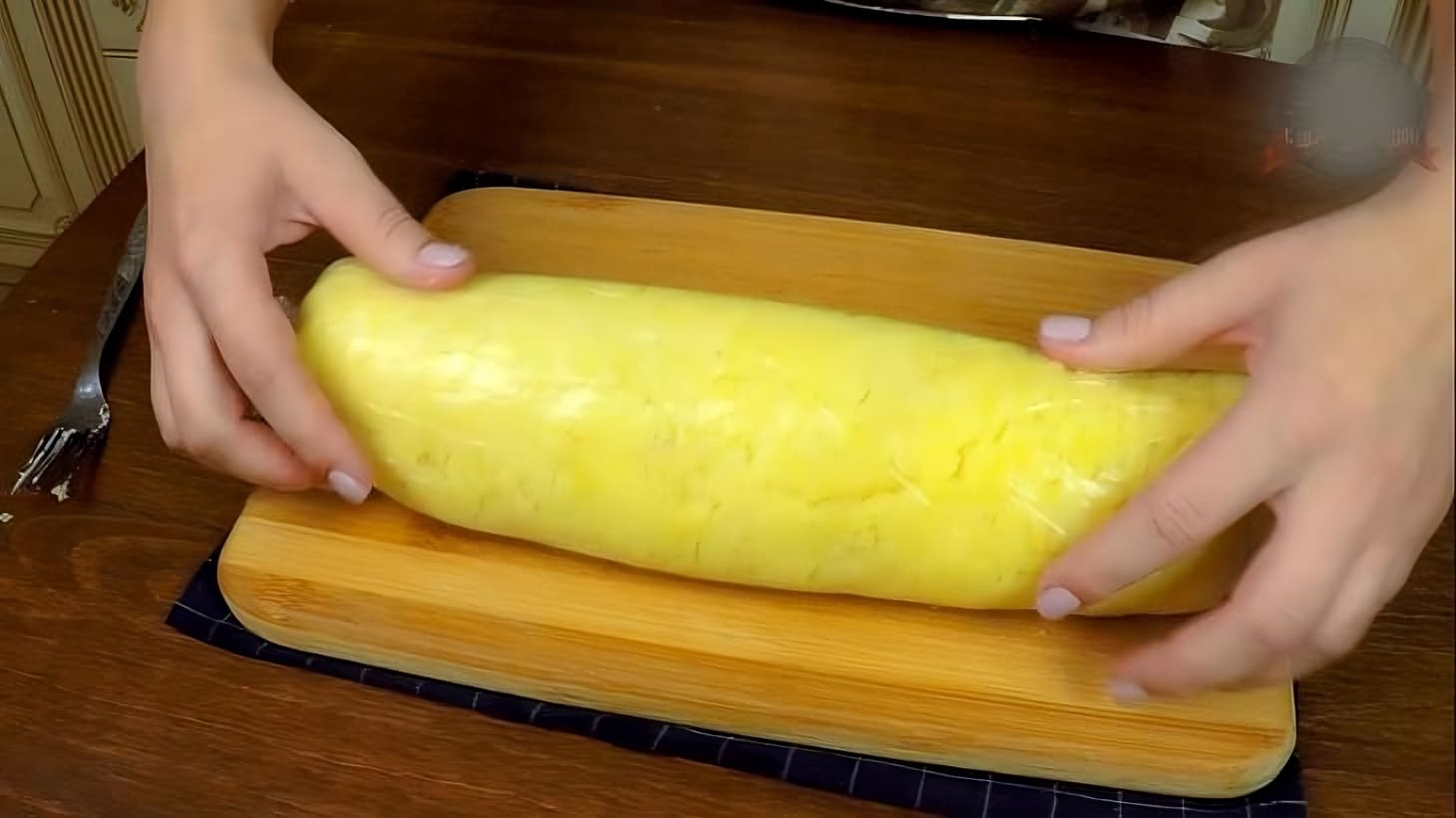 Enjoy the delicate and flavorful Salmon Roll Salad, which will be a great addition to any festive table.
I hope you find this recipe useful. Bon appétit!