Get ready to savor the lusciousness of the most succulent and flavorful pork knuckle. The secret? It's all about the perfect beer marinade! This recipe takes you on a mouthwatering journey to create a dish that's a symphony of rich, savory flavors. The pork knuckle is tenderized in dark beer with a medley of aromatic spices. After simmering to perfection, it's roasted in the oven, creating a beautifully glazed and irresistibly juicy result. Each bite is a taste of pure indulgence. So, gather your ingredients, marinate with care, and let the oven work its magic to deliver a pork knuckle that will make you a culinary star. Enjoy the feast!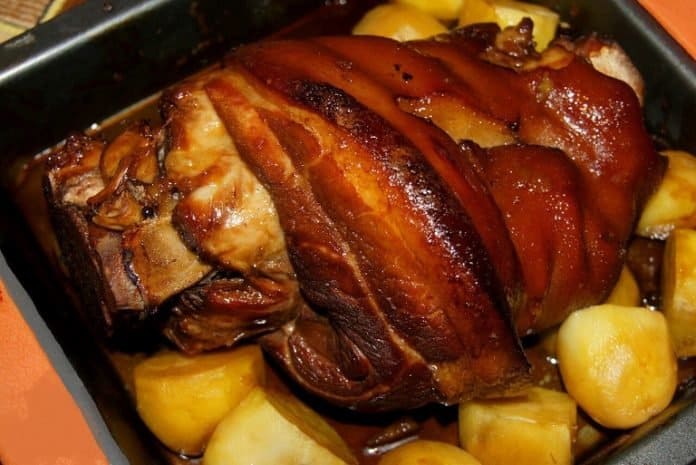 Ingredients:
1.5-2 kilograms (3.3-4.4 lbs) of pork knuckle
Dark beer
1 onion
2 carrots
1 head of garlic
3 bay leaves
A pinch of cloves
Black and allspice peppercorns
1 tablespoon of salt
Honey
Soy sauce
Instructions:
Place the pork knuckle in a pot and pour in the dark beer. Bring it to a boil, skim off any foam, reduce the heat, add the spices, and cover with a lid. Simmer for 2 hours, flipping the knuckle halfway through.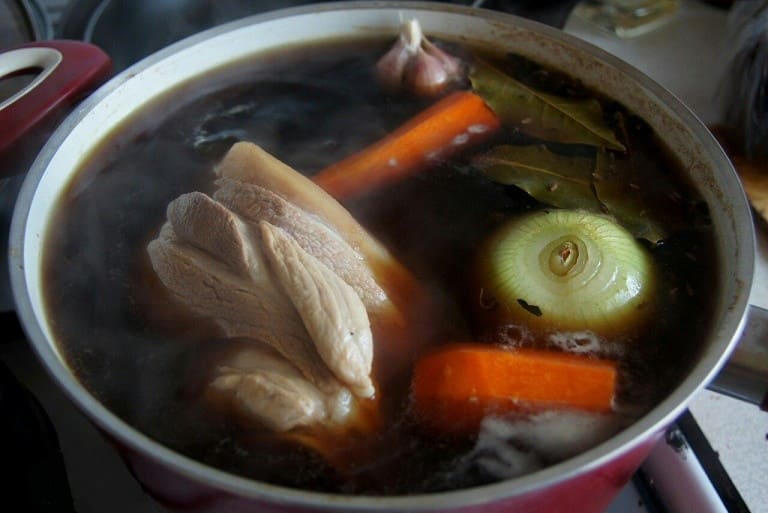 Remove the meat and roast it in the oven at 160°C (320°F) for approximately 30 minutes. While roasting, baste it with the sauce made from the beer broth, honey, and soy sauce.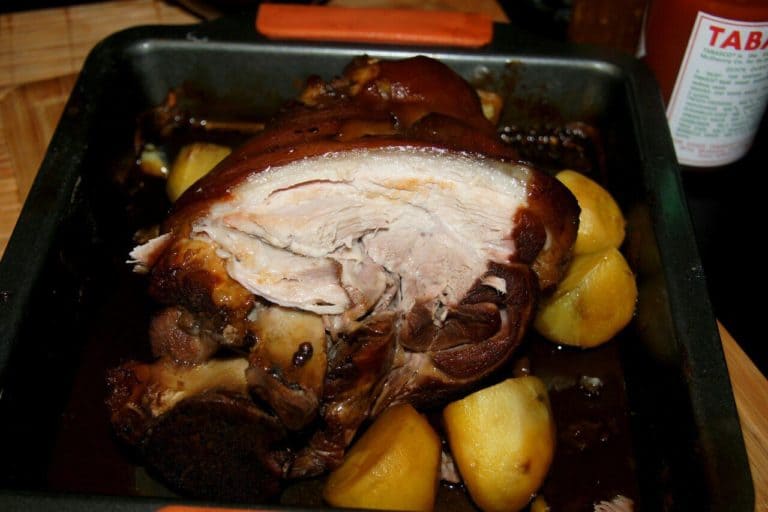 Enjoy your meal!