Our local candy store Gardners is famous for there Peanut butter meltaway candy.
Cook time: 55 Min Prep time: 30 Min Serves: 16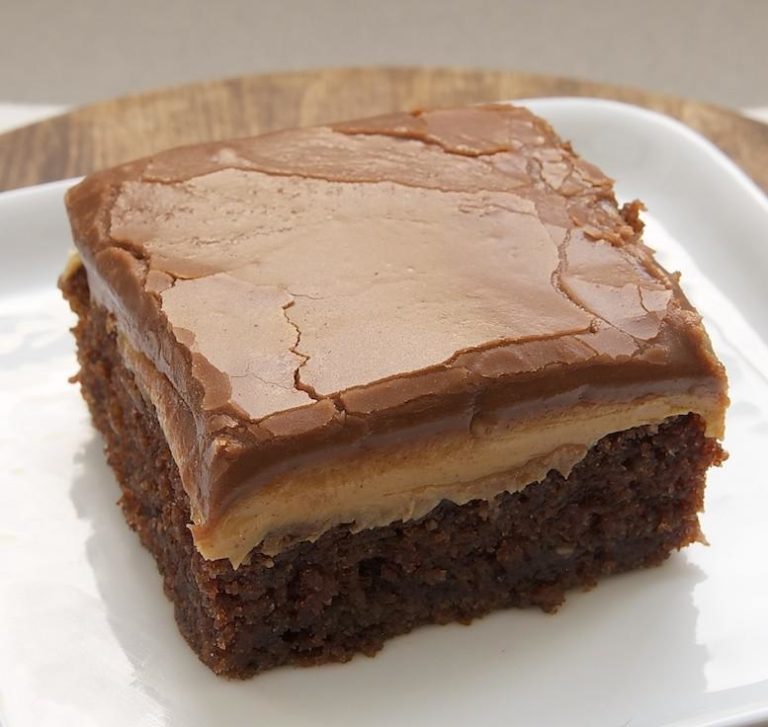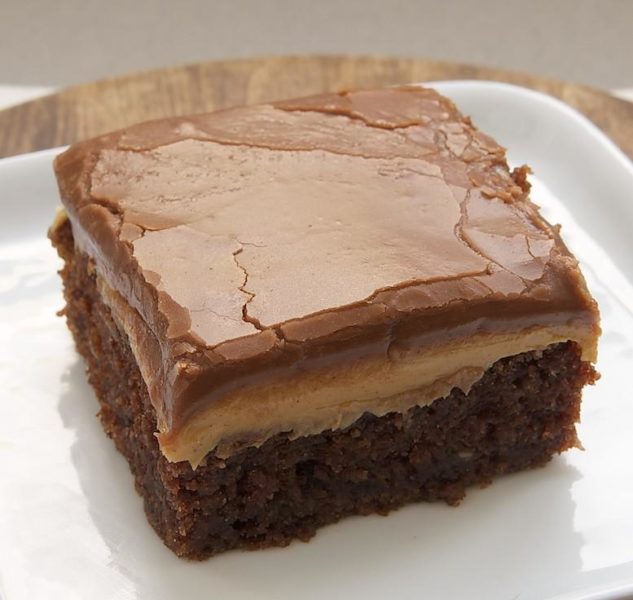 Ingredients:
CAKE
3 c all purpose flour
2 eggs
2 c sugar
1/2 c cocoa
2 tsp baking soda
1 tsp salt
1/2 c vegetable oil
2 tsp vinegar
2 tsp vanilla
2 c water
PEANUT BUTTER MIDDLE
3/4 tsp vegetable oil
1 c peanut butter (you can use more if you want)
TOPPING
1/2 c butter
1/4 c cocoa
1 lb powdered sugar
6 Tbsp sour milk (you can sour the milk by adding 1/2 tsp of vinegar to the milk)
1 tsp vanilla
Directions :
1. Combine the cake ingredients and bake in a 9×13 pan in a 350 degree oven for 40 minutes, or until a toothpick is inserted and comes out clean.
2. Cool completely
3. Mix together peanut butter and 3/4 tsp of cooking oil. Spread this mixture on top of cooled cake. Refrigerate for 20 minutes.
4. Heat in a saucepan 1/4 cup of cocoa, powdered sugar, sour milk, butter, and vanilla.(you can sour the milk with vinegar, add about a half a tsp of vinegar to the milk and it should thicken you may need a dab more) Mix this until smooth and comes to a boil. Let cool for a few minutes… Pour and spread over the peanut butter layer. Cool and keep refrigerated.