Packed with creamy cottage cheese and luscious berries, they offer a perfect balance of sweet and tangy flavors. What's more, they are incredibly easy to make.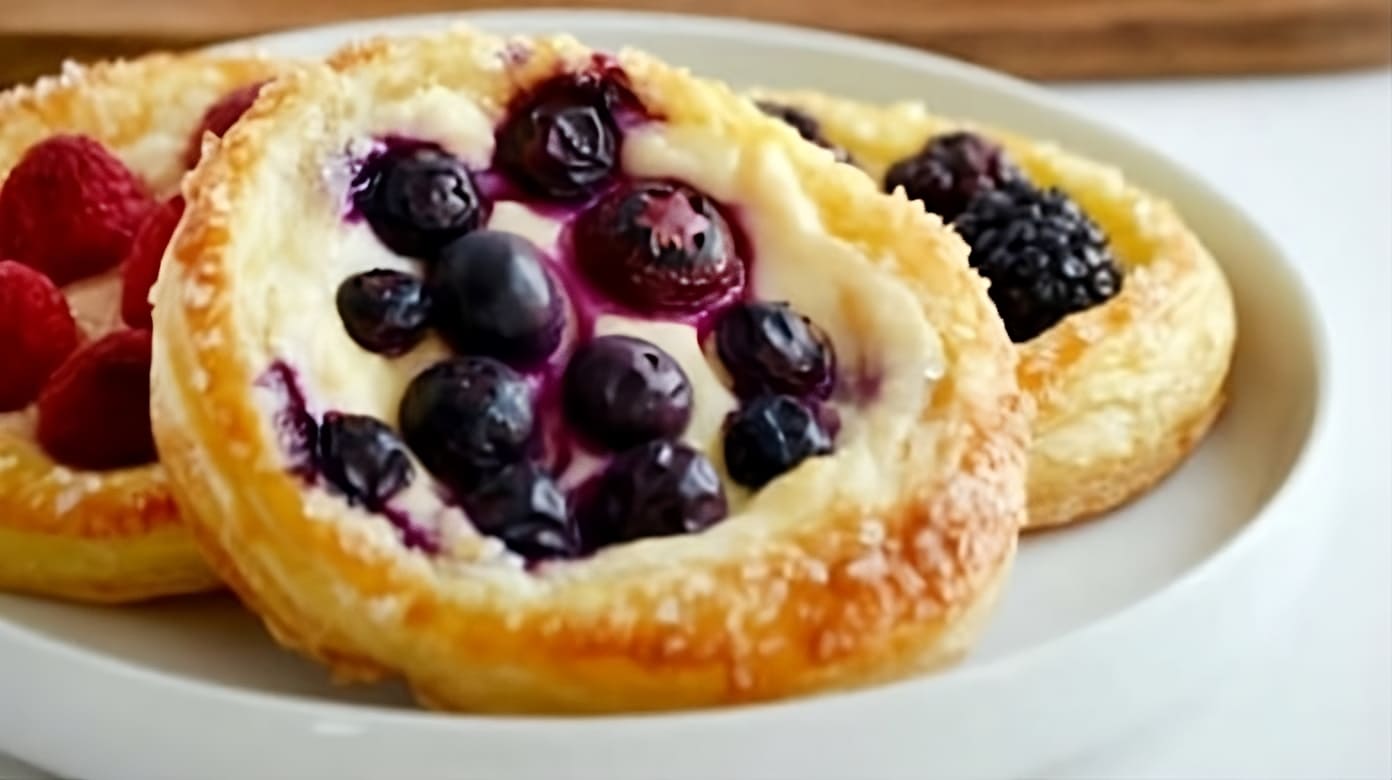 So, whether you're a baking enthusiast or a beginner, these tartlets are your ticket to dessert heaven. Follow the simple steps, and in no time, you'll be savoring the fruits of your baking prowess. A treat for the taste buds and a feast for the eyes, these tartlets are a must-try for anyone with a sweet tooth. Get ready to impress your family and friends with this mouthwatering creation!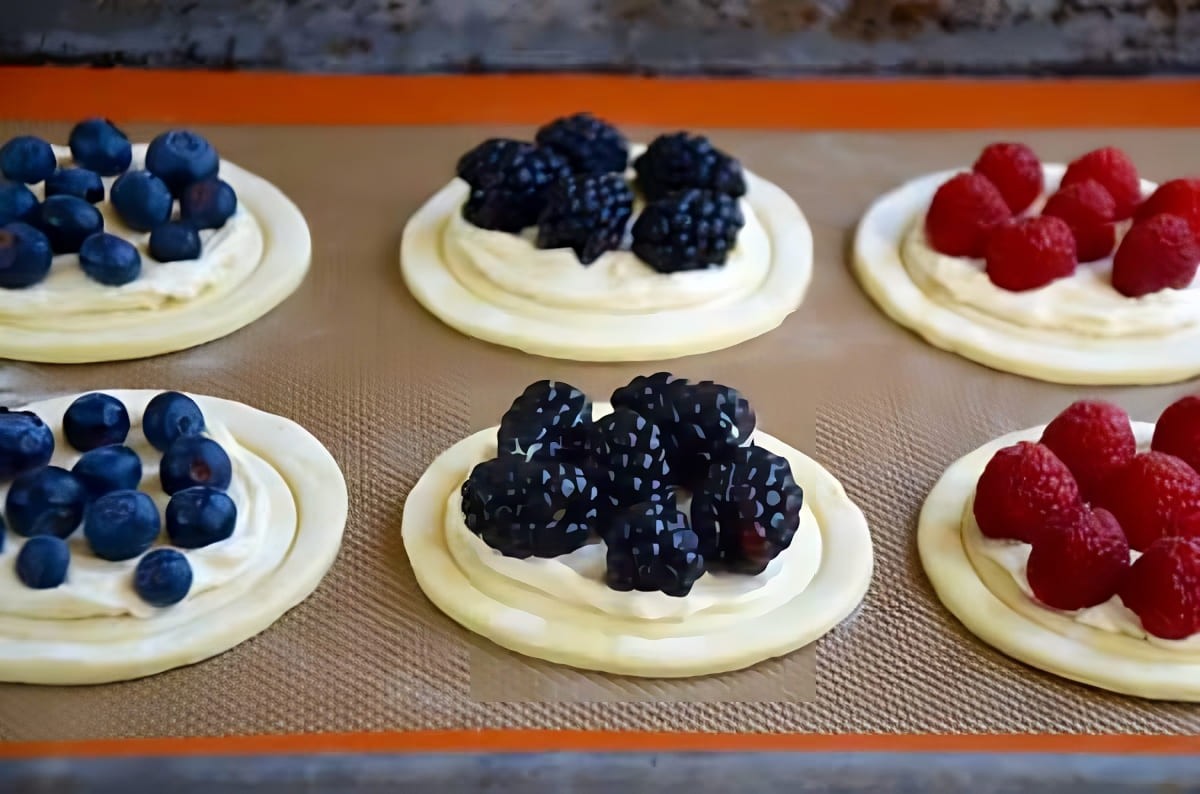 Ingredients:
200 g (7 oz) medium-fat cottage cheese
1 package (500 g / 17.6 oz) of puff pastry
4 tablespoons of sugar
1 packet of vanilla sugar
1 egg
Berries (fresh or frozen, such as currants, raspberries, blueberries)
Instructions:
Lay out the thawed puff pastry on a lightly floured surface and roll it out slightly.
Cut out tartlet blanks using a cup or glass.
Line a baking sheet with parchment paper and place the blanks about 2 cm (0.8 inches) apart from each other.
Beat the cottage cheese with 3 tablespoons of sugar, and add vanilla sugar.
Press the smaller diameter cookie cutter on the rounds (gently, just to make an outline of a smaller circle) and spread the whipped cottage cheese and berries inside the outline.
Beat the egg, add 1 tablespoon of water, beat, and brush the edges of the pastry with it. Sprinkle the remaining sugar on top.
Bake in a preheated oven at 180°C (350°F) for about 15-20 minutes or until golden brown.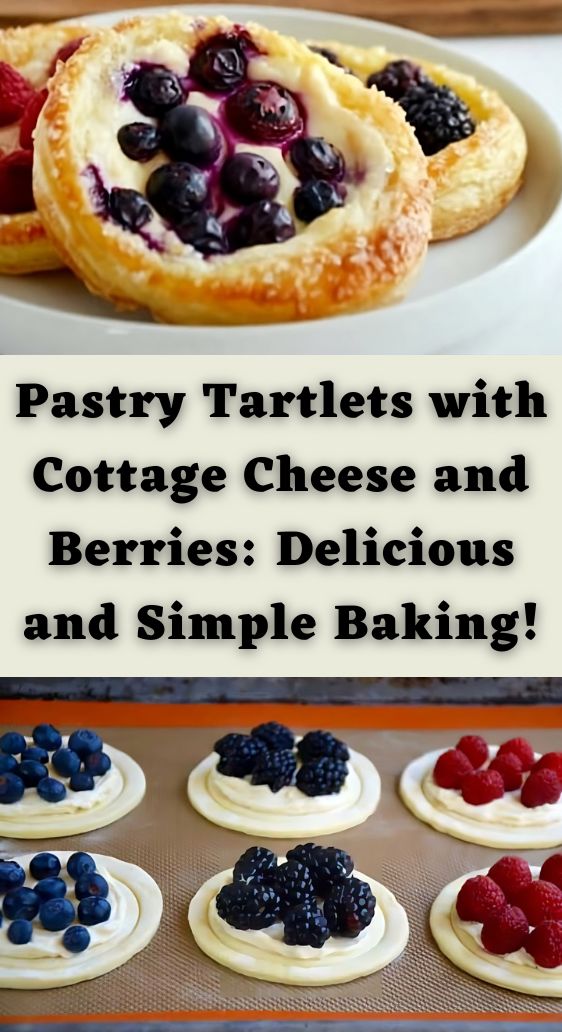 Enjoy your delicious pastry tartlets with cottage cheese and berries!