You won't believe it, but this delicious pie contains no flour or butter! Practically a diet option, though I would reduce the amount of sugar in this case 🙂 I've made it more than once, as it is light, airy, moist and flavorful! It's also quick and easy to make. The recipe is from a book called "Italian Cooking" by V. Bontempi, slightly adapted by me 🙂 ***The recipe is for 2 small cakes or one large 28-30 cm in diameter.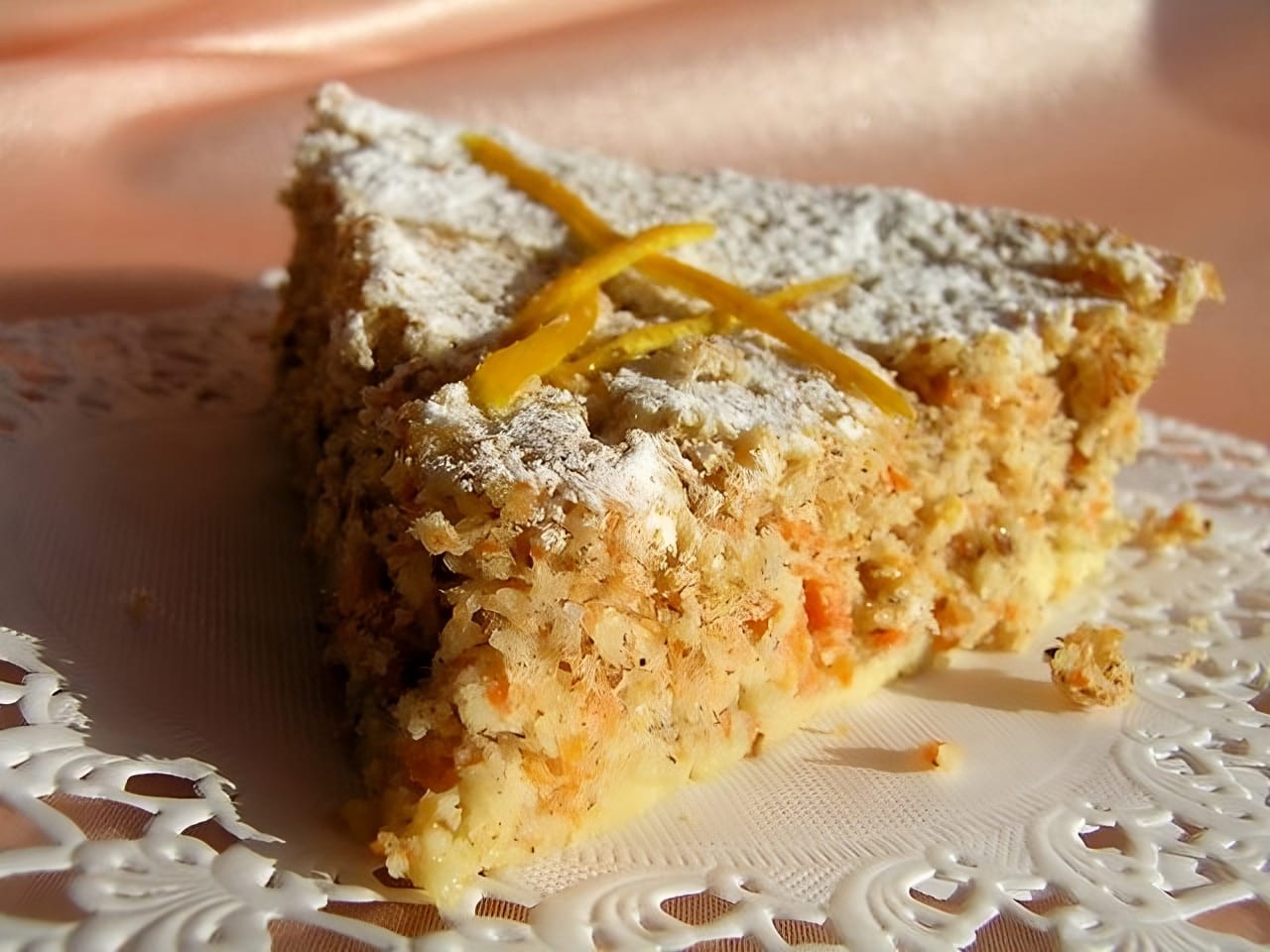 INGREDIENTS
300 gr. carrots
250 gr. almonds
200 gr. cane sugar
8 eggs
300 ml. orange juice
2 tbsp. honey
Butter to grease the molds
Instructions
Grind carrots through a meat grinder.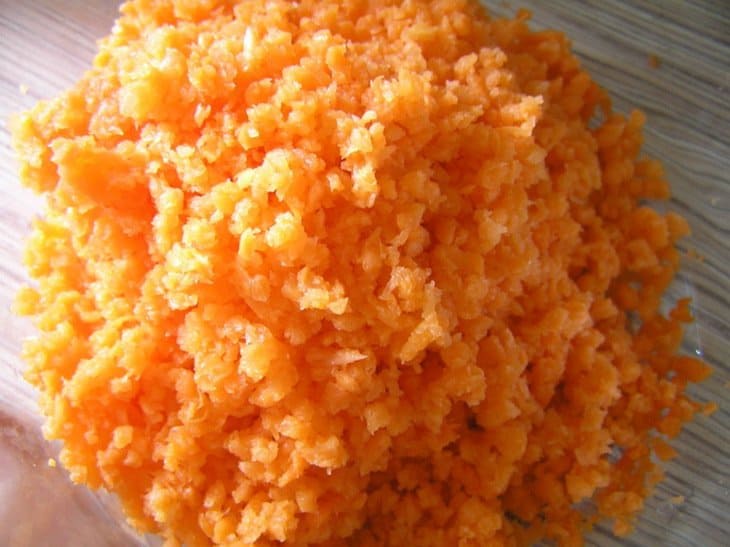 Place on gauze, make a knot and squeeze the juice, the carrots should be almost dry.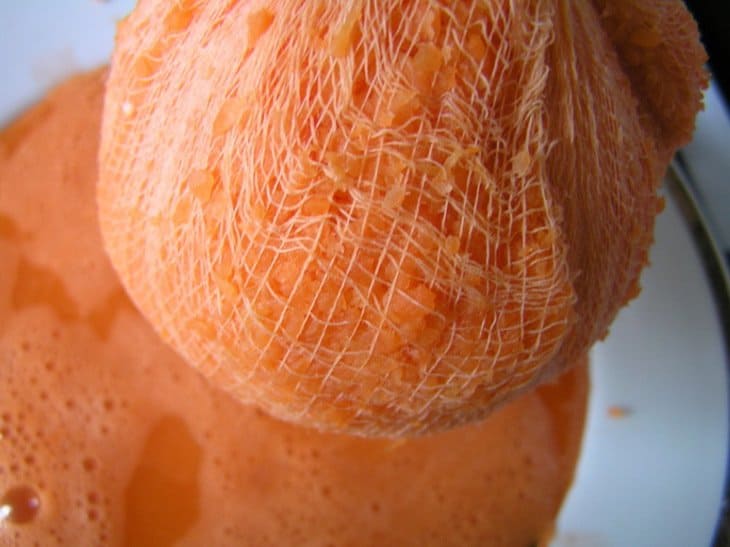 Almonds (preferably peeled, then the pie will be light, but I had no time to remove the skins and my pie turned out with a brown hue) tossed through a meat grinder (I also pre-fried).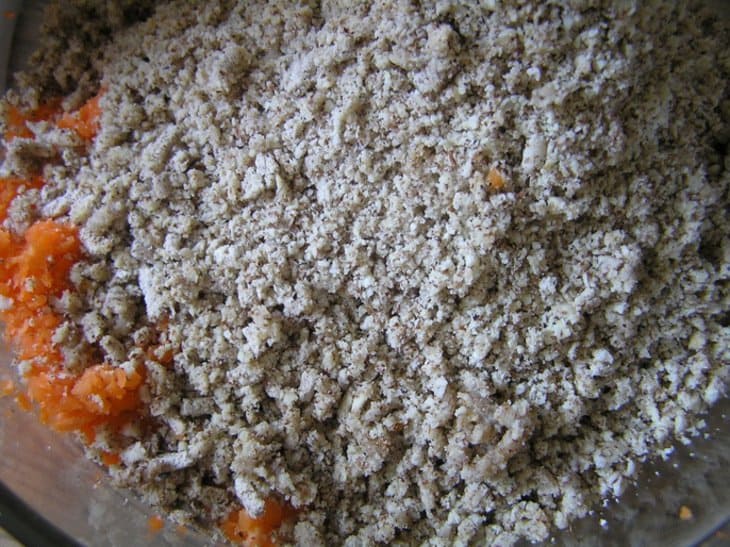 Separate the whites from the yolks and put them in the refrigerator. Beat the yolks with the sugar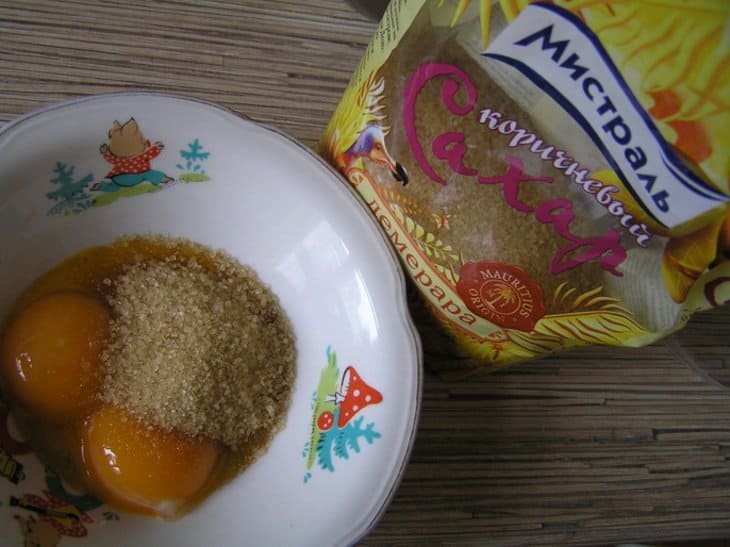 until the sugar crystals are completely dissolved.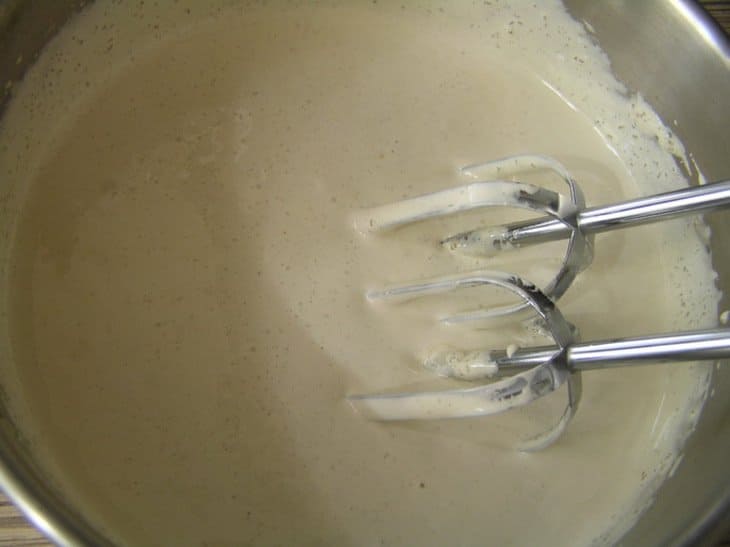 Stirring with a whisk, add carrots and almonds, vanilla sugar and honey.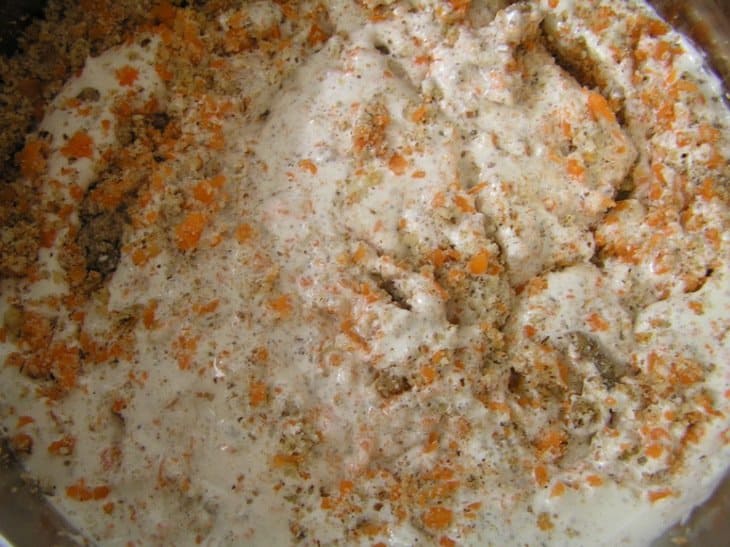 Then pour in the orange juice and stir.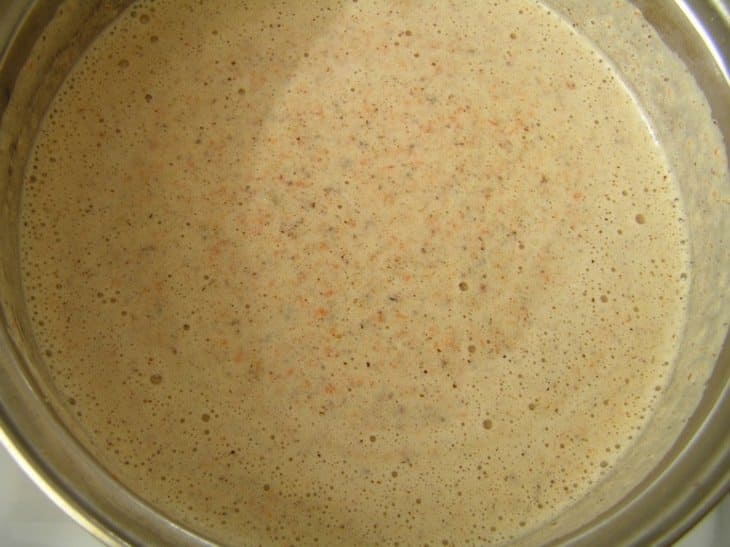 Whisk the whites to a stiff foam and delicately add them to the cooked mixture.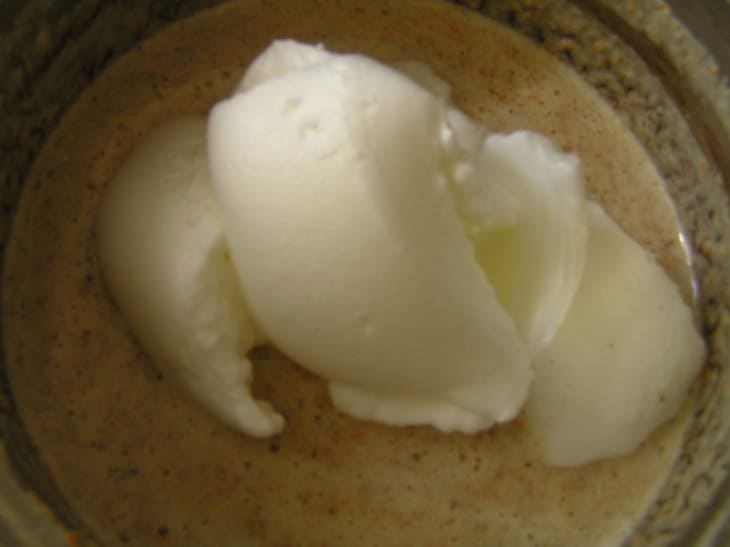 Butter the baking dish and cover it with baking paper (I only lined the bottom), place the batter. Bake at 170°C for 30 minutes. ***If your oven has a humidified mode, bake the first 15 minutes as usual and the second 15 minutes in a humid mode, then the cake will be moist.*** Leave to cool in the oven.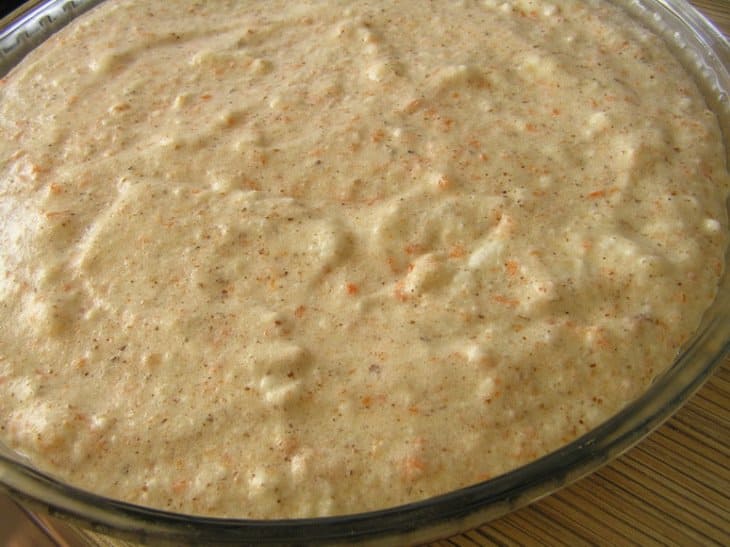 If you bake in a form with a diameter of 18 cm – the pie will be about 5 cm high, with a diameter of 24 cm – 3 cm high.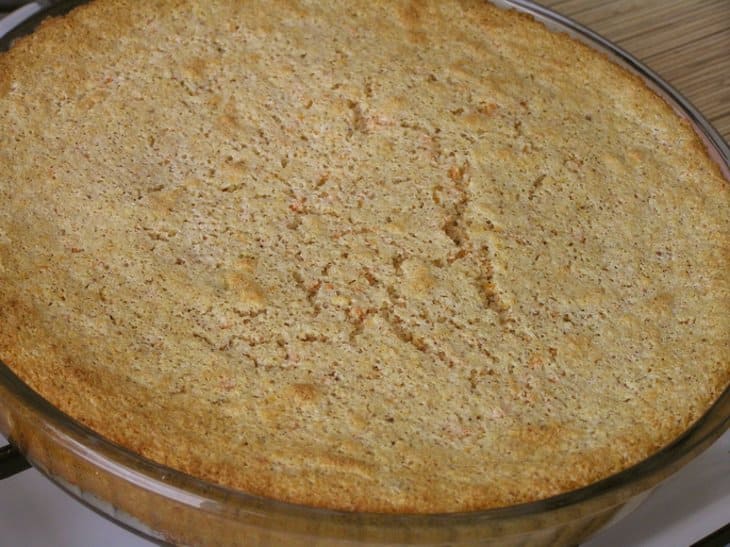 Serve the pie when chilled. Decorate with powdered sugar and orange zest.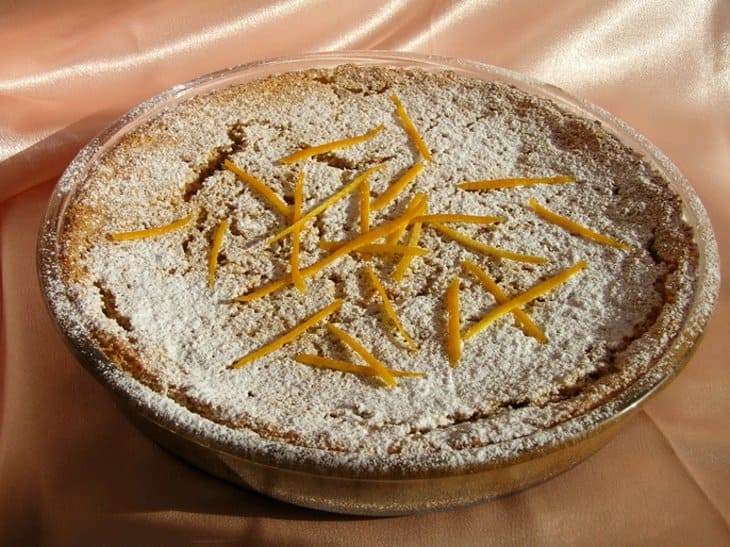 Bon appetit!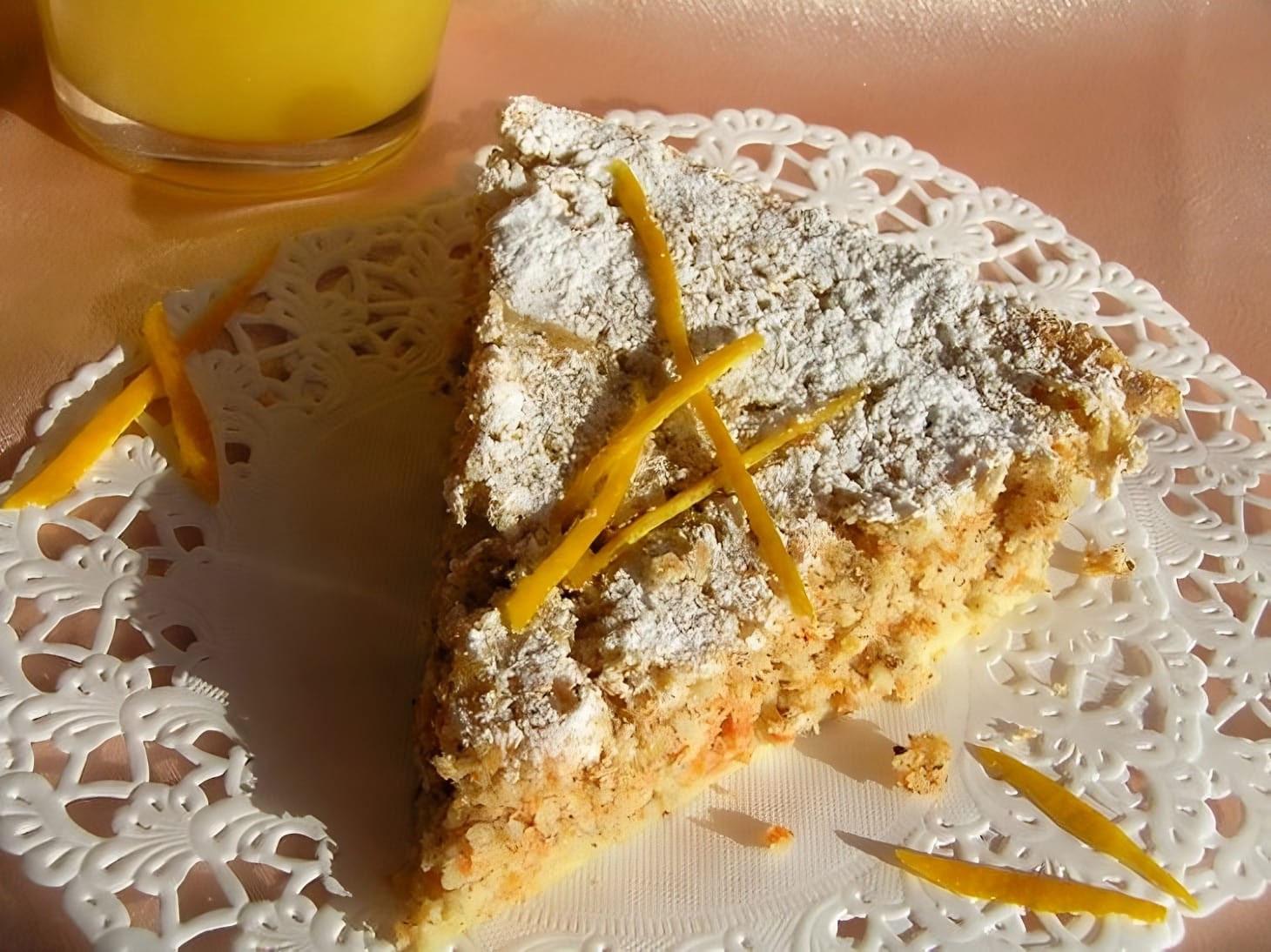 Did you like the recipe? Share it with your friends!