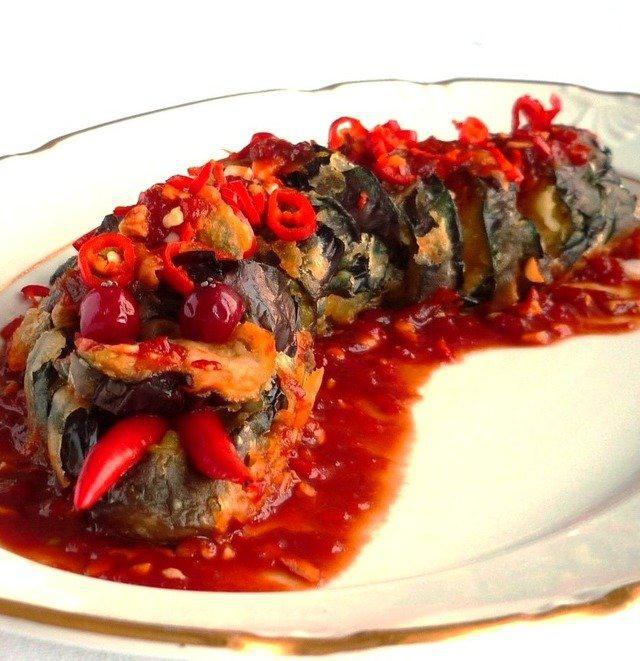 Ingredients
1 eggplant
1 chopped chili pepper
frying oil
for the batter
2 tablespoons flour with a slide
2 tbsp. starch
2 tsp. baking powder
sauce 1
2 garlic cloves finely minced
2 cloves of garlic, chopped in slices
2 tbsp finely chopped onion
2 tbsp vegetable oil
2 tbsp soy sauce
1 tbsp tomato paste
2 tbsp pepper confit
1 tbsp rice wine vinegar
sauce 2
1 tbsp powdered sugar
1 tsp. grated fresh ginger
2 tsp. soy sauce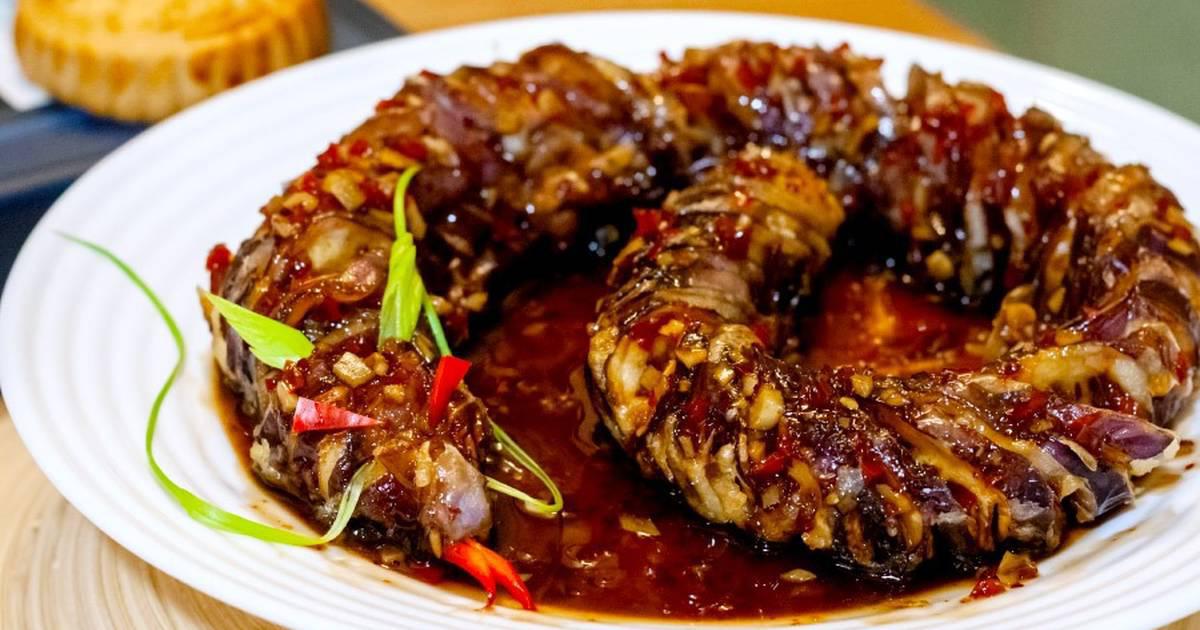 Instructions
Slice eggplant at a 45 degree angle, without cutting it through.
Turn eggplant 180 degrees upside down with notches facing down and do the same, eggplant will stretch like an accordion.
Batter
Combine flour, starch and baking powder.
Gradually add water to make batter
Brush the batter all over the eggplant, distributing it thoroughly inside the cuts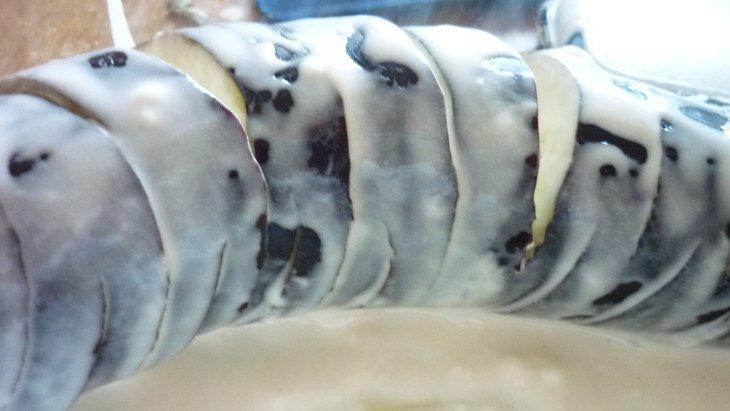 Roast the eggplant, stretching it a little, and then put it on a napkin to dry off the excess oil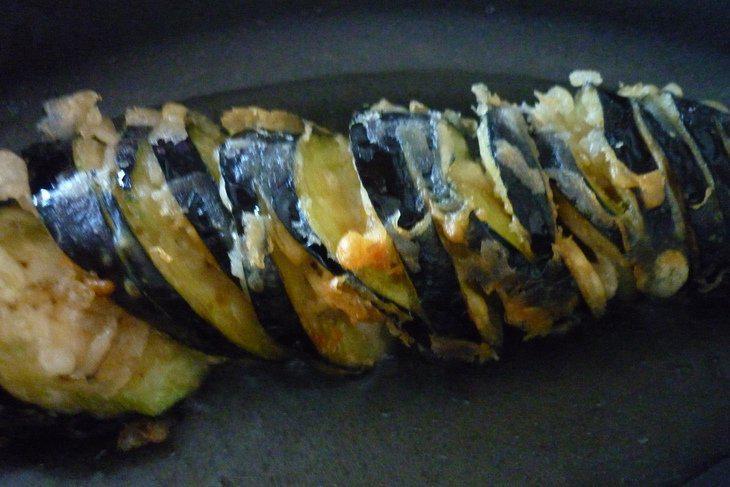 Sauce 1
Add onion and garlic slices to the frying pan, lightly fry, add soy sauce, tomato paste, bring to the boil and remove.
Add the rest of the ingredients and tweak to your taste.
Sauce 2
Mix all the ingredients +2 tbsp sauce 1.
Top the eggplant.
Pour sauce 1 and sprinkle with chili.
Serve Sauce 2