Try this cottage cheese bread pie recipe that combines creamy cottage cheese, sweet fruit, and soft bread for a mouthwatering treat.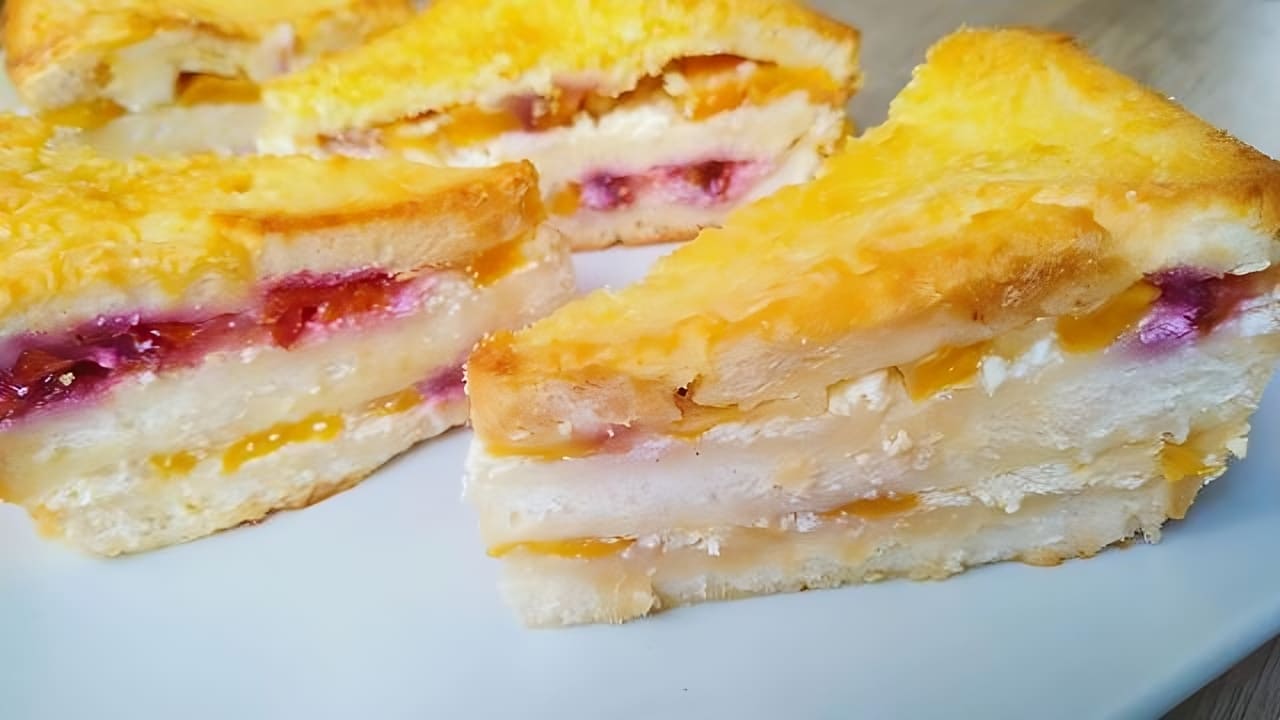 Follow these easy steps to create a dish that is sure to be a crowd-pleaser!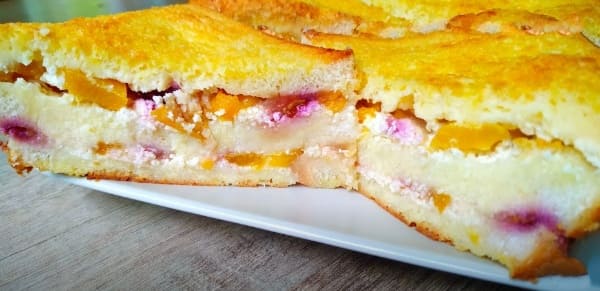 INGREDIENTS
Cottage cheese, 250 g
Sour cream, 2-3 tbsp
Sugar, 2 tbsp or vanilla sugar, a pinch
Milk, 150 ml
Eggs, 5
Sugar, 2-3 tbsp
Vanilla sugar, a pinch
Fruits or berries, 300-350 g
Starch, 1.5 tbsp
Toast bread, 12 slices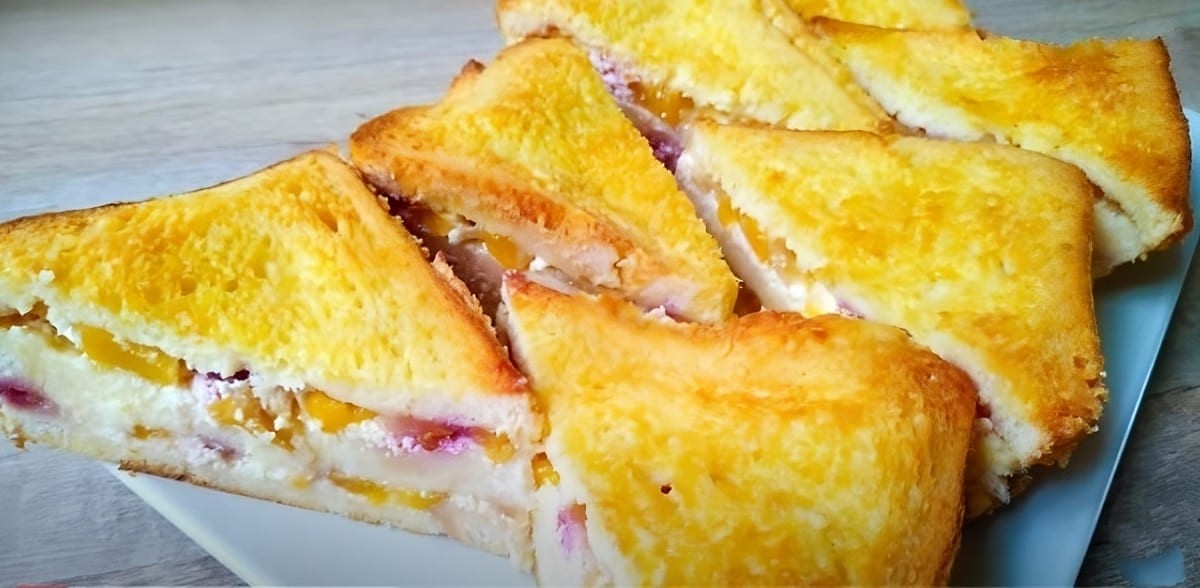 INSTRUCTIONS
Combine cottage cheese with sugar, vanilla sugar, and sour cream. Blend with a hand blender. Cut the fruits into small pieces, add starch, and mix well.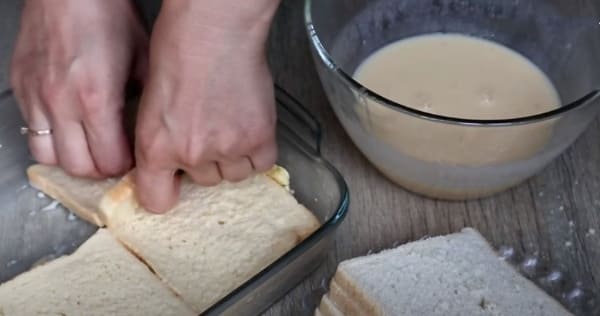 In a separate bowl, combine eggs, sugar, vanilla sugar, and sour cream. Whisk with a hand mixer.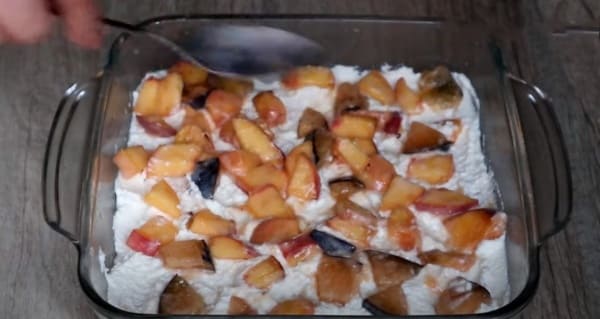 Soak toast bread in the egg mixture, fill the bottom of a greased baking dish, and remove any excess bread. Spread half of the cottage cheese mixture and half of the fruit mixture on top, pressing down with a spoon.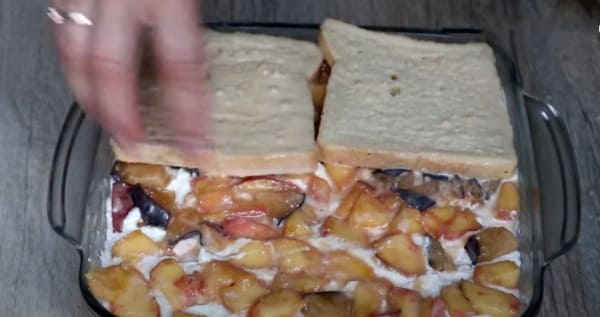 Repeat with another layer of bread, cottage cheese, and fruit.
Cover with foil and bake in the oven at 350°F for 35-45 minutes on the middle rack. Remove the foil for the last 10 minutes to make the top of the pie crispy and golden brown.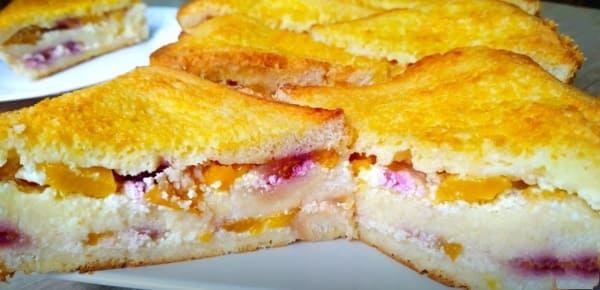 Let the pie cool before slicing and serving. Enjoy!