Try this simple and delicious pear pie with pastry cream. The sweet and juicy pears are complemented by the creamy filling and buttery crust, making for a dessert that's both elegant and comforting. And best of all, it's easy to make!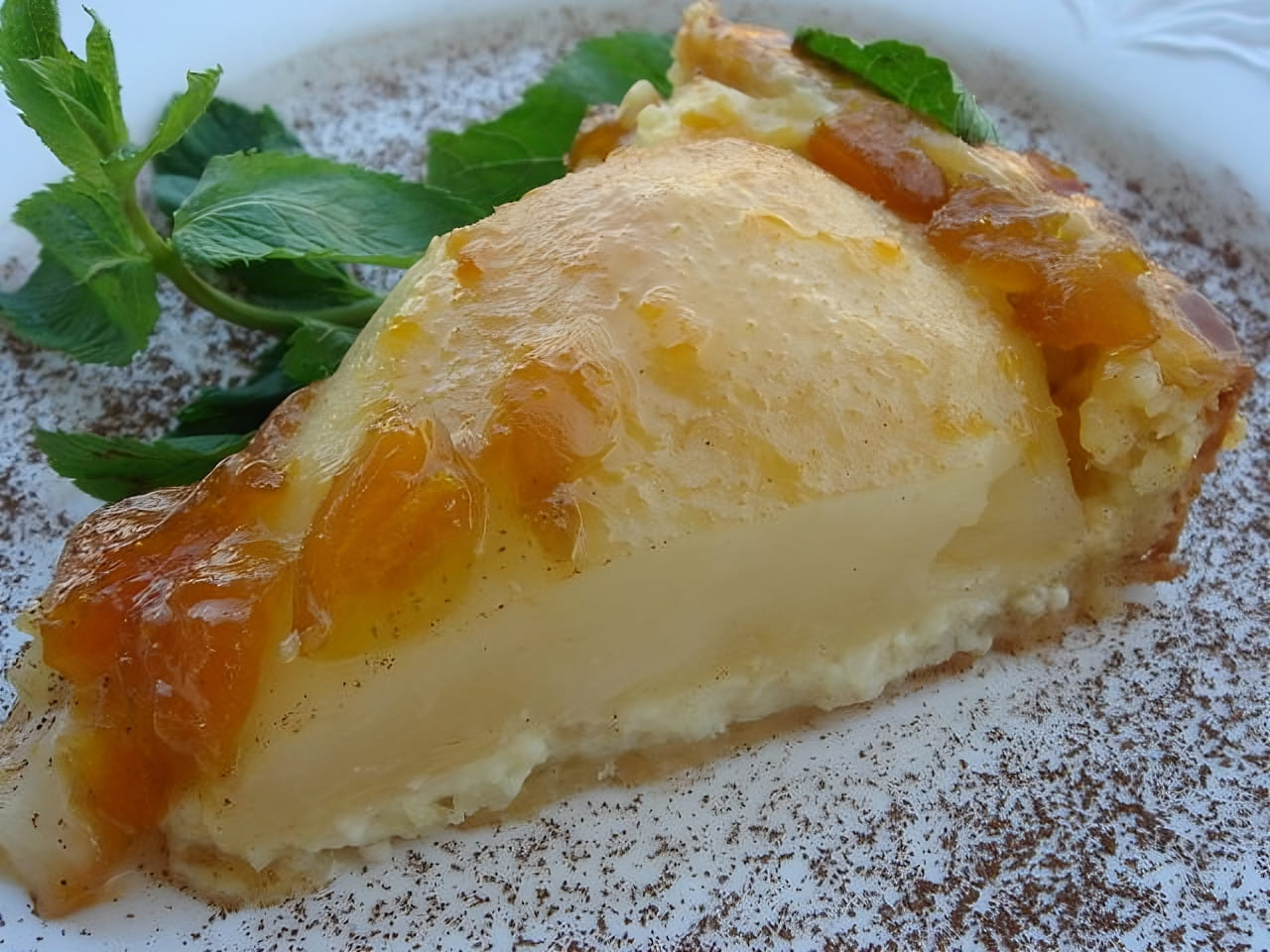 Ingredients:
For the pastry crust:
200g unsalted butter, softened
400g all-purpose flour
4 egg yolks
200g sugar
For the pastry cream:
250ml milk
2 egg yolks
3 tbsp sugar
1 tbsp flour
Other ingredients:
3-4 ripe pears, halved and cored
Chopped almonds
Apricot jam
Directions:
Preheat the oven to 180°C.
To make the pastry crust, mix the softened butter with flour, then add egg yolks and sugar. Wrap the dough with plastic wrap and refrigerate for 30 minutes.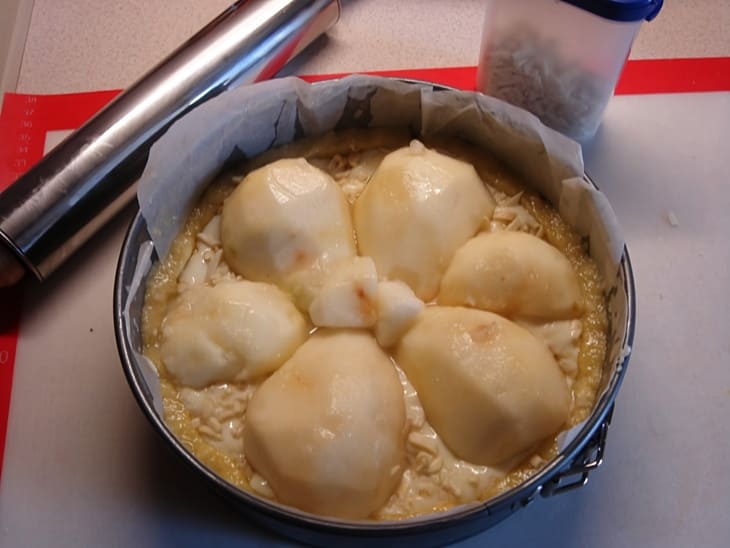 Peel and core the pears, then slice them in half. Sprinkle with lemon juice to prevent them from browning.
To make the pastry cream, heat the milk with lemon zest. In a separate bowl, beat the egg yolks with sugar and flour. Add the egg mixture to the milk and cook for 3-4 minutes until the cream thickens. Remove from heat and let cool.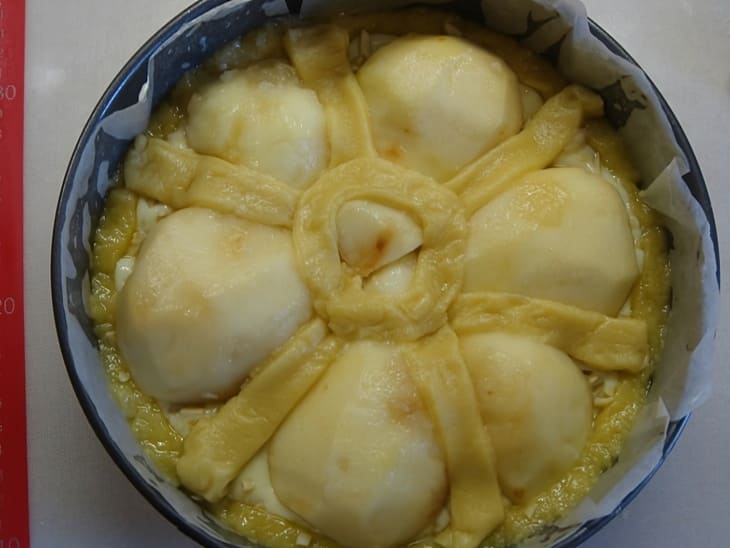 Roll out the dough and place it in a pie dish, forming a raised edge. Fill the pie with the pastry cream and sprinkle with chopped almonds.
Arrange the pear halves on top of the cream, and fill the spaces in between with strips of dough.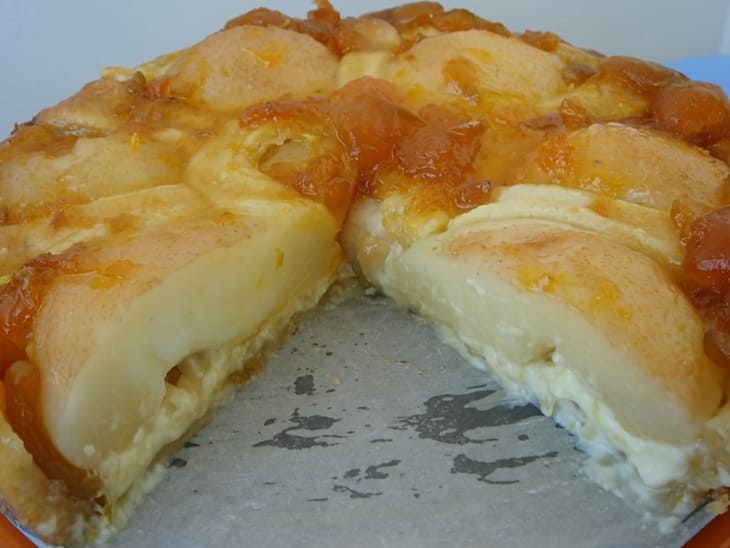 Bake the pie for 30-35 minutes at 180°C.
Once done, remove from the oven and brush the top with apricot jam. Return to the oven for another 15 minutes.
Serve and enjoy!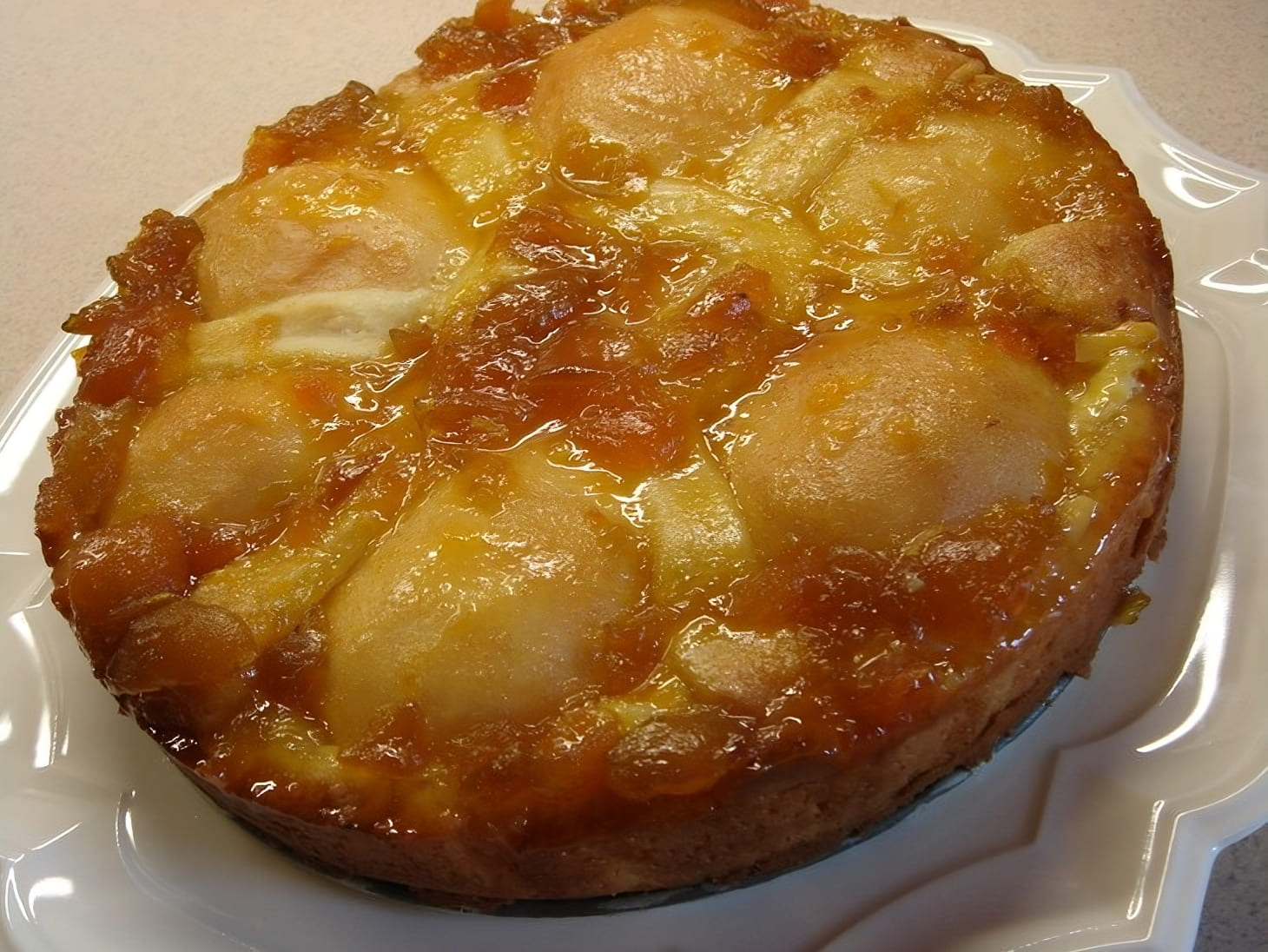 This pear pie is a perfect dessert for any occasion, whether it's a family gathering or a dinner party with friends. And with its simple yet elegant presentation, it's sure to impress your guests. So go ahead and give it a try!