Looking for a sophisticated dessert to impress your guests? Look no further than this delicious Neapolitan "Bavarese" recipe! Made with creamy ricotta cheese, sweet candied fruit, a splash of brandy, and a touch of cinnamon, this dessert is the perfect way to end any meal.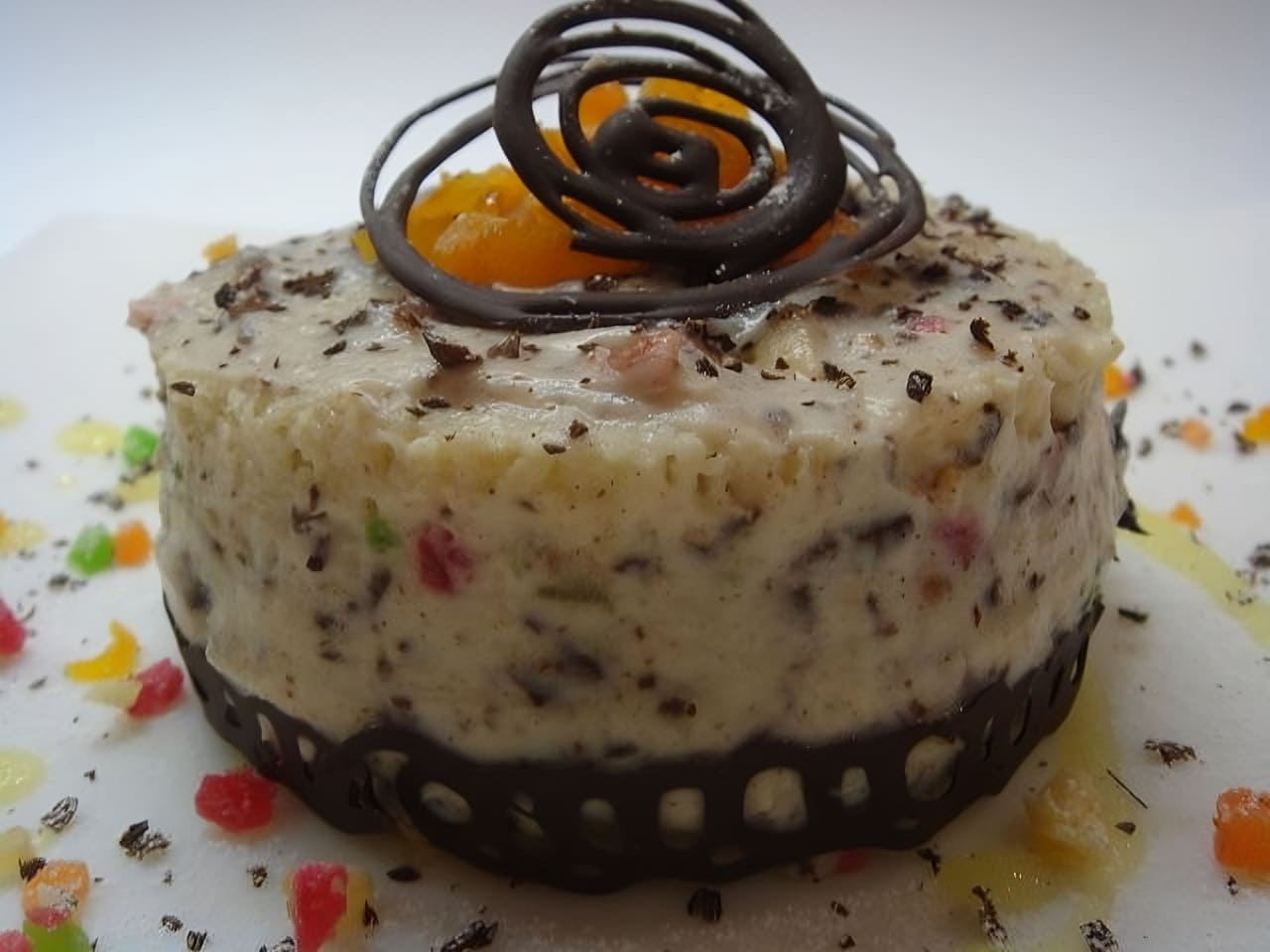 Ingredients:
For the filling:
250g ricotta cheese
100g powdered sugar
50g candied fruit
50g Mandarin orange, chopped (optional)
50g brandy (25g is enough)
1 tsp cinnamon
20g chopped chocolate
For the syrup:
100g sugar
100g water
10g liqueur
For the sponge cake:
Sponge cake (enough to make two circles)
Instructions: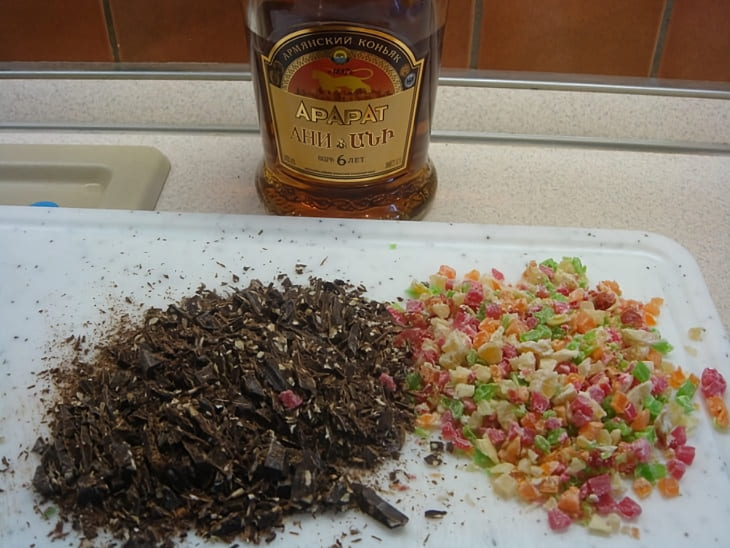 Make the filling by mixing the ricotta cheese, powdered sugar, chopped chocolate, candied fruit, Mandarin orange, brandy, and cinnamon. Chill in the refrigerator while you prepare the rest of the dessert.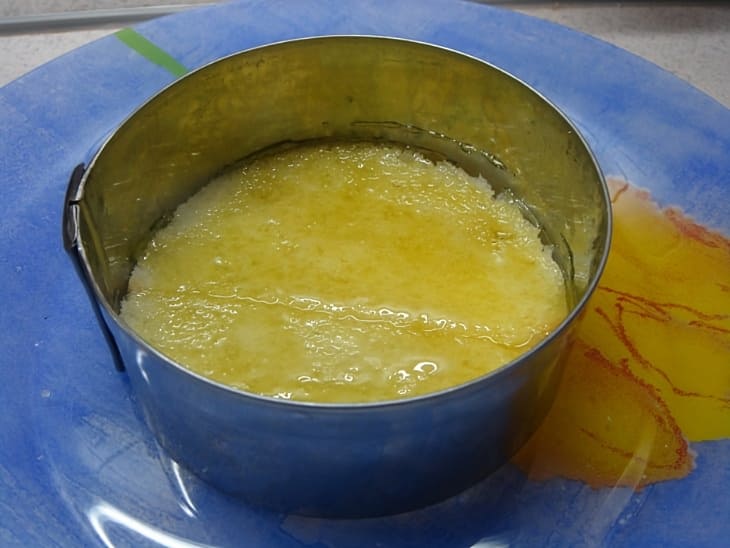 Use a round cookie cutter to cut two circles out of the sponge cake.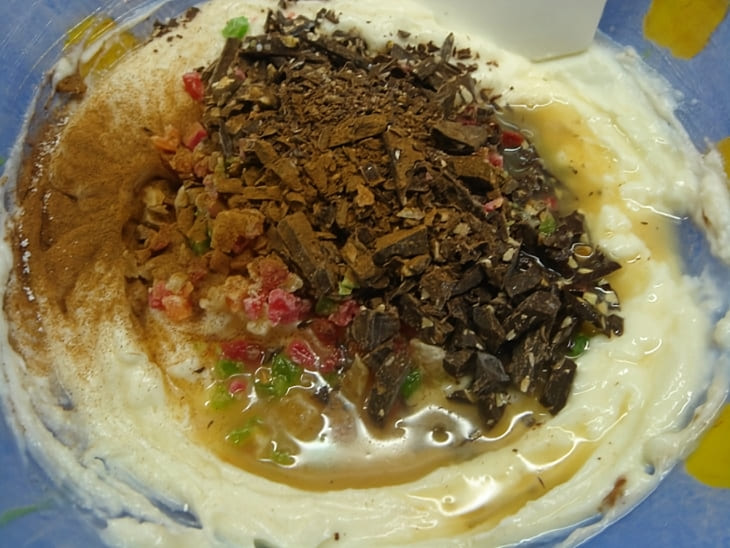 Place one sponge cake circle in the bottom of a circular mold, soak it with the syrup, and add the ricotta mixture on top.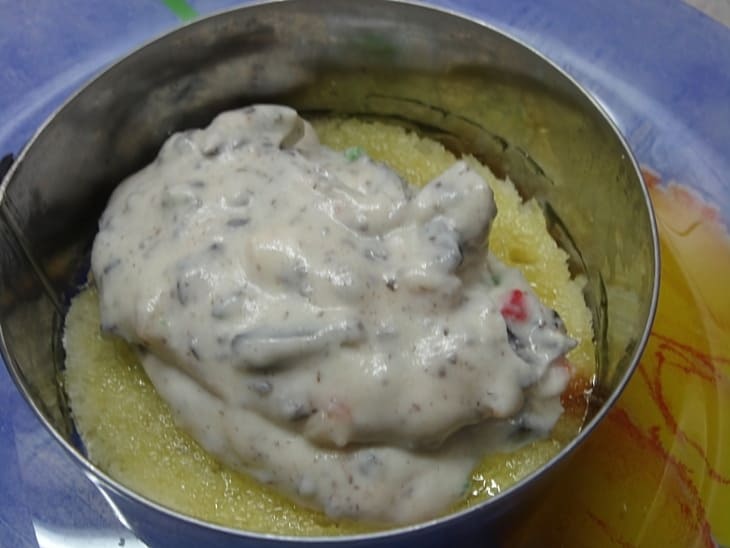 Add the second sponge cake circle, soak it with syrup, and chill the dessert in the refrigerator.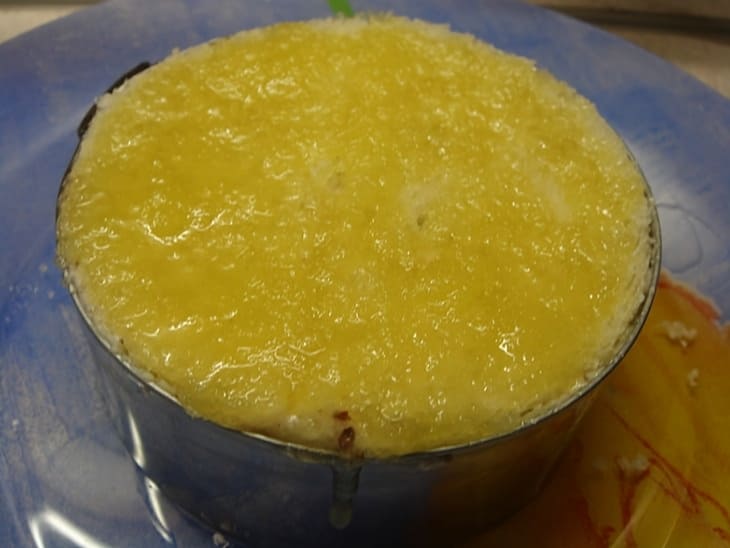 Before serving, remove the mold, spread a thin layer of the ricotta mixture on top, and decorate as desired.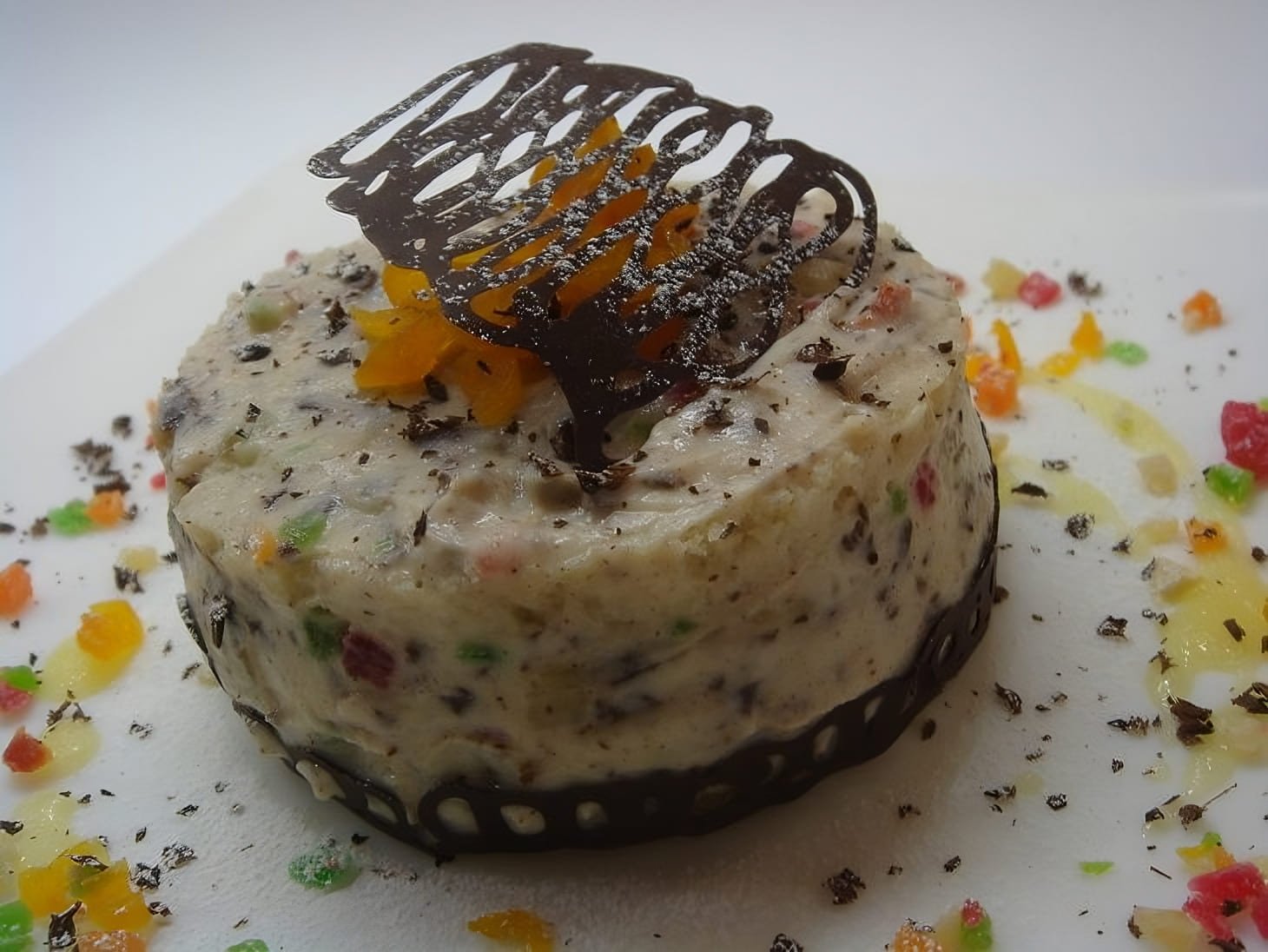 This dessert is sure to impress your guests and leave them begging for seconds. Enjoy!