Indulge in the sheer elegance of this three-ingredient Swiss roll! This dessert is the epitome of simplicity, yet it boasts a delightful combination of flavors and textures. It's not dry, it won't crack, and it rolls up like a dream. This Swiss roll recipe will quickly become your favorite go-to dessert, perfect for any occasion.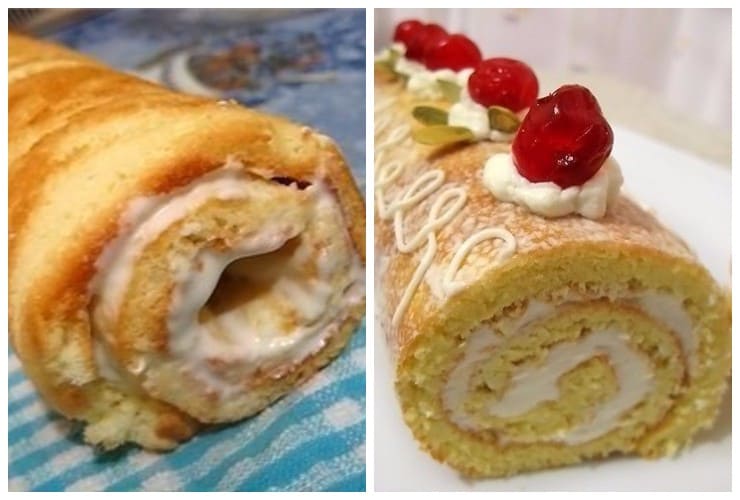 Ingredients:
For the Sponge:
90 grams (3.17 ounces) of all-purpose flour
3 eggs
90 grams (3.17 ounces) of sugar
Instructions:
In a mixing bowl, beat the eggs and sugar together with an electric mixer on high speed for at least 5 minutes, or until the sugar dissolves and the mixture becomes white and fluffy.
Sift the flour into the egg-sugar mixture and gently fold it in using a spatula until the batter is uniformly combined.
Line a baking sheet with parchment paper, then pour the batter onto it. Spread the batter evenly across the surface.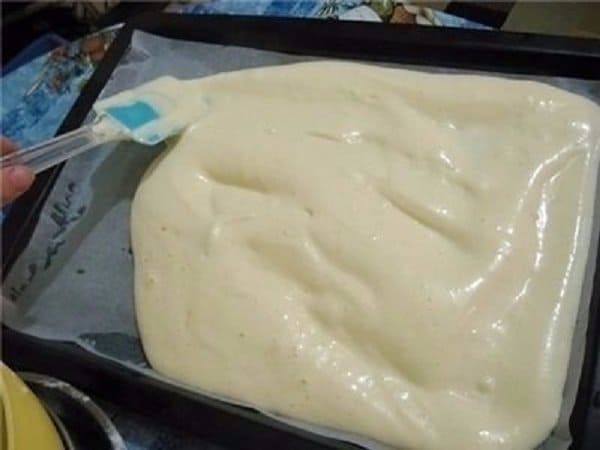 Bake in a preheated oven at 190°C (375°F) for 13-17 minutes. To check for doneness, insert a toothpick into the sponge; it should come out clean when it's done.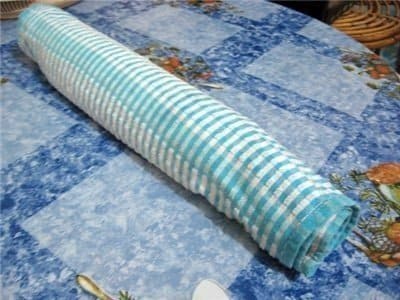 Place a clean kitchen towel on a flat surface. Once the sponge is done baking, remove it from the oven and immediately turn it out onto the towel. Carefully peel off the parchment paper.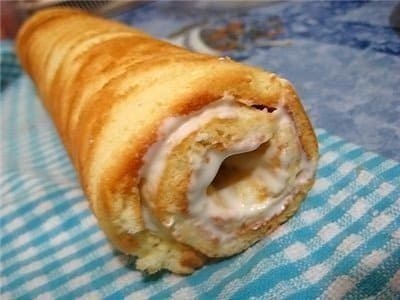 Spread your favorite cream filling evenly over the sponge, leaving a small border around the edges. It could be any cream of your choice, such as whipped cream, chocolate ganache, or fruit compote.
Carefully roll up the sponge starting from the shorter end, using the towel to assist you. Roll it tightly but not too tight to avoid cracking.
Once rolled, place the Swiss roll seam-side down and allow it to sit for some time to let the flavors meld together and the sponge absorb the cream.
Slice, serve, and enjoy your decadent three-ingredient Swiss roll!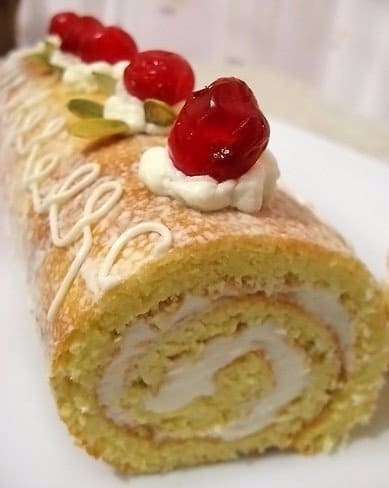 This recipe is a testament to the beauty of simplicity. With just three basic ingredients, you can create a delightful and impressive dessert that will leave everyone craving for more. Give it a try, and you'll see why this Swiss roll has become a favorite for many!