Prepare to be amazed by the deliciousness and rich flavors of this classic bean soup!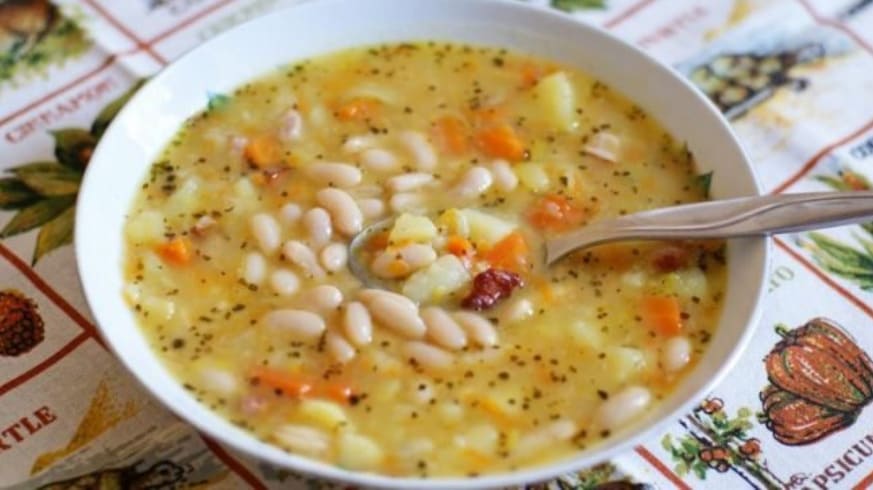 This soup is more than just a dish; it's a delicious connection to the past, a taste of the love and tradition that have warmed hearts for decades. With tender beans, hearty potatoes, and the subtle elegance of rice, this soup is a symphony of flavors that will transport you to a simpler, more wholesome era. As you take each savory spoonful, you'll not only enjoy a satisfying meal but also a taste of history. So, get ready to recreate the comforting magic of your great-grandmother's kitchen and savor this timeless classic with your loved ones!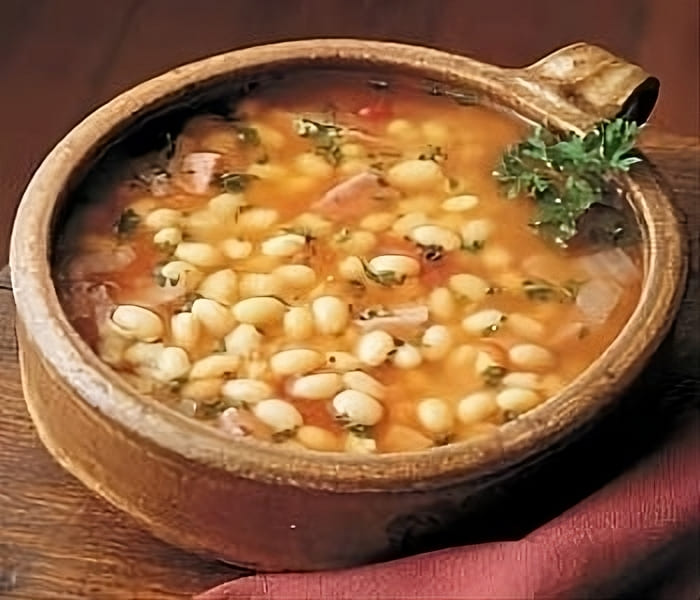 Ingredients for 3 liters of water:
Beans – 400 g (14.1 oz)
Potatoes – 3 pieces
Rice – 0.25 cup
Onion – 1 piece
Flour – 1 tbsp
Carrot – 1 piece
Sunflower Oil – 30 ml (1 fl oz)
Black Pepper (ground) – 0.25 tsp
Salt to taste
Greens to taste
Instructions:
Cook the beans until they are tender.
In boiling water, add diced potatoes, rinsed rice, half of the carrot, and onion, along with the cooked beans. Simmer until the potatoes and rice are done.
In a skillet, sauté the remaining portion of carrot and onion until they turn golden brown.
Sprinkle flour over the sautéed vegetables. Cook for an additional minute, stirring continuously.
Add this mixture to the soup, season with salt and pepper, and simmer for an additional 5 minutes.
Finally, add chopped greens to taste.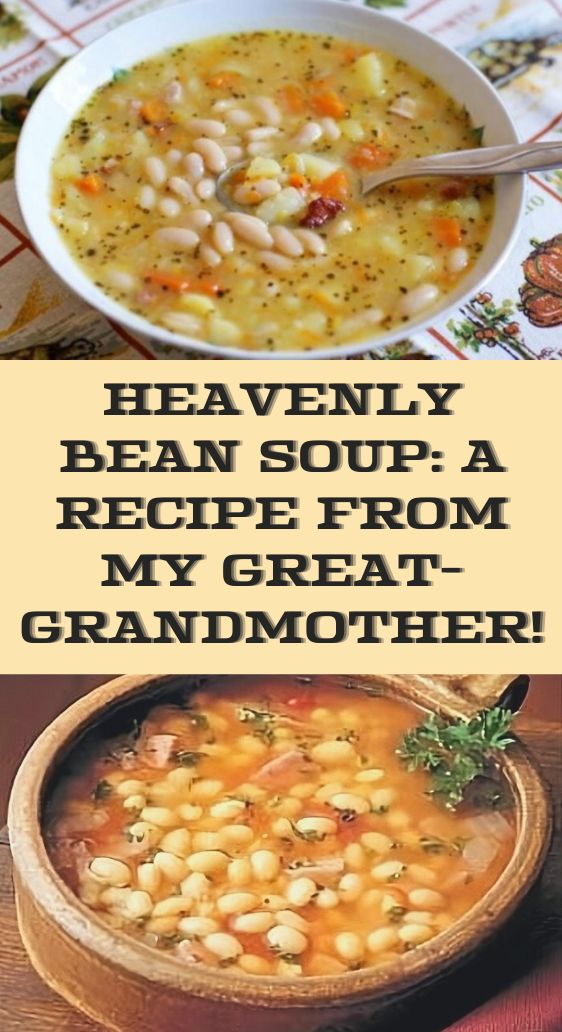 Get ready to savor the flavors of generations past with this hearty and soul-warming bean soup recipe!