The tastiest salad is always the one made with love, and also – dressed with a great and "right" homemade sauce!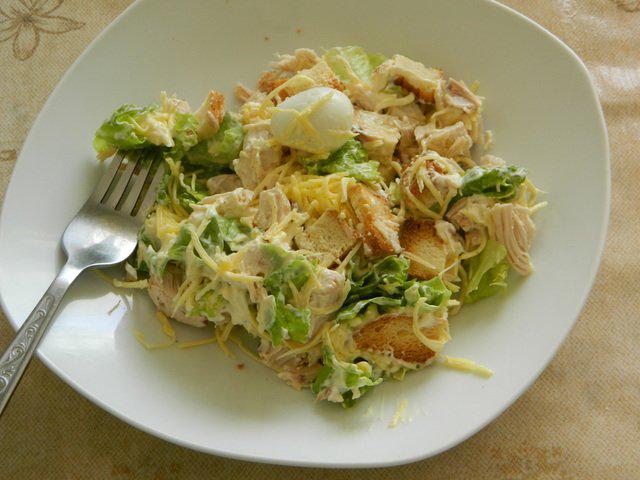 INGREDIENTS
for the sauce:
mayonnaise -1/4 tbsp.
lemon juice – 2 tablespoons
1 to 3 cloves of garlic,
Grated cheese (hard cheese, ideally Parmesan) – 1/3 tbsp.
2 anchovy fillets or Worcestershire sauce – 1 tbsp.
olive oil – 0.5 tbsp.
ground black pepper, salt.
for the salad:
chicken breast – 2 pcs.
iceberg lettuce – 1 pc,
hard cheese (parmesan is ideal) (some people like a lot of cheese, some don't),
croutons – 300 gr (more if you like croutons in your salad).
For decoration, you can add cherry tomatoes and quail eggs (or one of these).
INSTRUCTIONS
1. Rinse the lettuce well, dry (this is important!) and tear with your hands (then it will not be bitter).
2. Make breadcrumbs from bread – you can fry it, you can bake it, but try not to overdo it: no one likes hard breadcrumbs in a salad. It is better to cut the crust from the bun.
3. Cut the chicken breast: you can cut it into long slices or large cubes.
4. Grate the cheese on a fine grater.
5. Boil and peel the quail eggs.
6. Mix all the ingredients for the sauce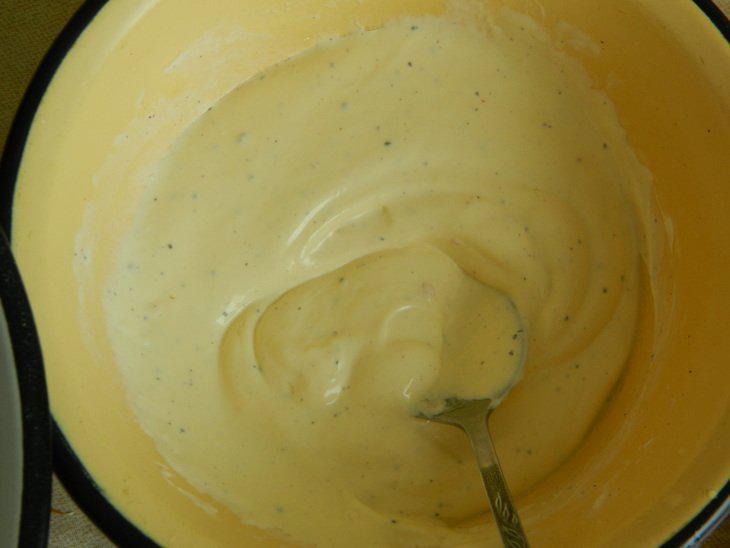 7. Do not forget to add the garlic (preferably through a garlic masher)
8. Make the salad in layers. Place the lettuce leaves first. Place chicken breasts on top of lettuce. Place fried or baked croutons on top of chicken, sprinkle with cheese. Sprinkle sauce over everything. Repeat until the salad is full. On top of the last layer, place quail eggs (you can not cut them) and tomatoes (cut in half). For the sauce: mix all the ingredients.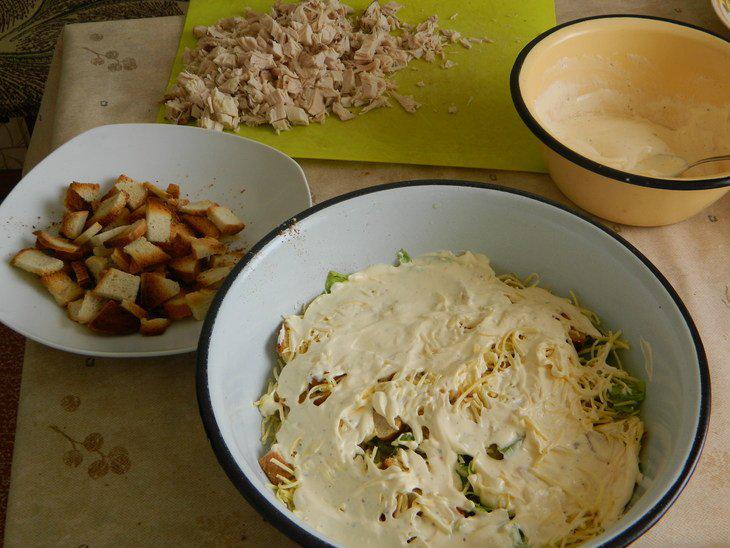 9. Decorate the salad with quail eggs or cherry tomatoes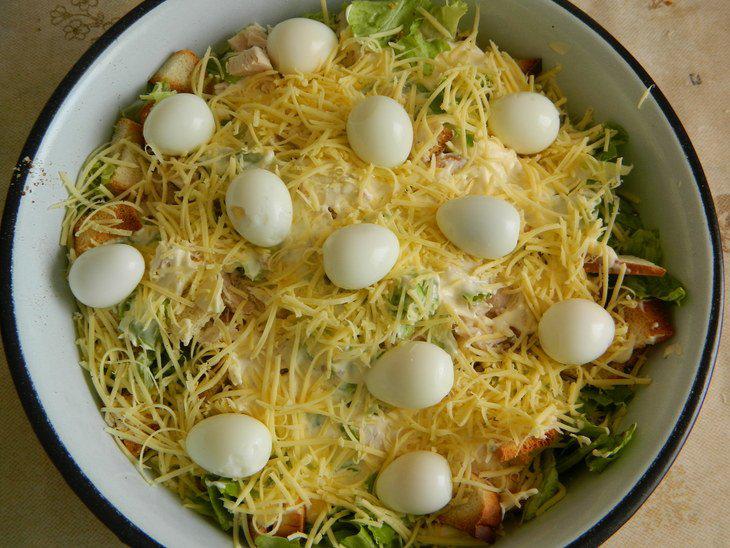 Bon appetit!