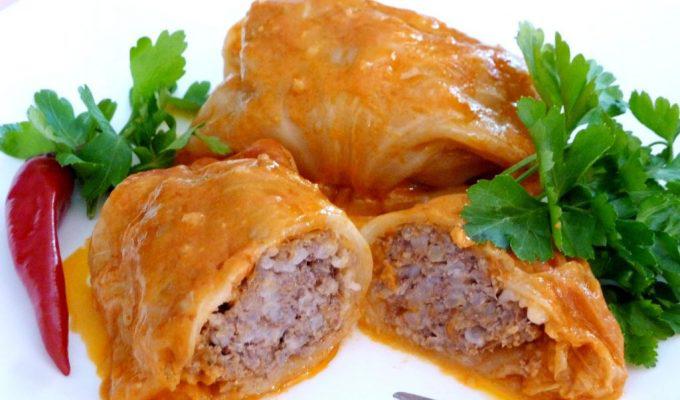 Ingredients
8-10 cabbage leaves
1 lb of lean ground beef
1 tsp of salt
1½ tsp of pepper
½ medium onion, finely chopped
1 cup of rice
½ cup of milk
2 cloves of garlic crushed
1 beaten egg
cheese of your choice for toppings
For the Sauce:
1 8 oz can of tomato sauce
1 tbsp of brown sugar
2 tbsp of ketchup
1 tsp of Worcestershire sauce
½ tsp of lemon juice
Instructions
Boil a large pot of salted water.
In a mixing bowl, beat the egg and milk. Combine the ground beef, salt, pepper, garlic, onion, and rice.
In a separate mixing bowl, combine the tomato sauce, brown sugar, ketchup, Worcestershire sauce, and lemon juice. Mix until it's well combined.
Cutting deeply at a 45 degree angle, remove the core of the cabbage. Place it in the boiling water and allow it to boil for 5 minutes. Using tongs, remove 8 – 10 leaves. Allow the leaves to cool completely.
Lay out a cabbage leaf and scoop about 4 tbsp (1/4 cup) of the mixture in. Roll it up.
Pour a layer of sauce into the bottom of a casserole dish. Place the cabbage rollsin, side by side, and cover them with the remaining sauce. Place a lid, or a piece of aluminum foil, on the dish.
Place it in a 350 degree F preheated oven for 1 hour.
Remove from oven and grate your favorite cheese on top. Serve, and enjoy your beefy cabbage rolls!