It's a delightful treat, and this recipe is designed to serve 2 portions!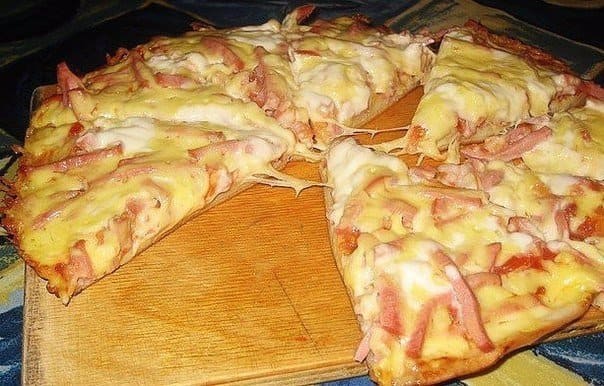 When the clock is ticking with just 15 minutes to spare and hungry guests are knocking at your door, it's time to whip up a culinary magic trick. This recipe for "Minute Pizza" is your secret weapon, serving up deliciousness in no time! With a delightful combination of creamy eggs, tangy mayonnaise, and velvety sour cream, the dough comes together like a dream. You're free to let your imagination run wild with the toppings; in my kitchen, it's sizzling sausages, a touch of smoky goodness from sausage, and a hint of earthy mushrooms. Crowned with juicy tomatoes, a tantalizing mayo lattice, and a generous snowfall of cheese, this pizza transforms your ordinary skillet into a sizzling cauldron of flavor. A mere 10 minutes on the stovetop, and voilà, a bubbling, cheesy masterpiece is ready to steal the spotlight. So, when time is short and hunger is on the rise, let "Minute Pizza" save the day and ensure your guests leave with smiles and satisfied appetites!
Minute Pizza
Ingredients:
Chicken eggs — 2 pieces
Mayonnaise — 4 tbsp
Sour cream — 4 tbsp
Flour (level) — 9 tbsp
Cheese — to taste
Sausage — to taste
Mushrooms — optional
Tomatoes — 1 piece
Instructions:
For the dough, mix eggs, flour, sour cream, and mayonnaise. The resulting dough should be liquid, like sour cream.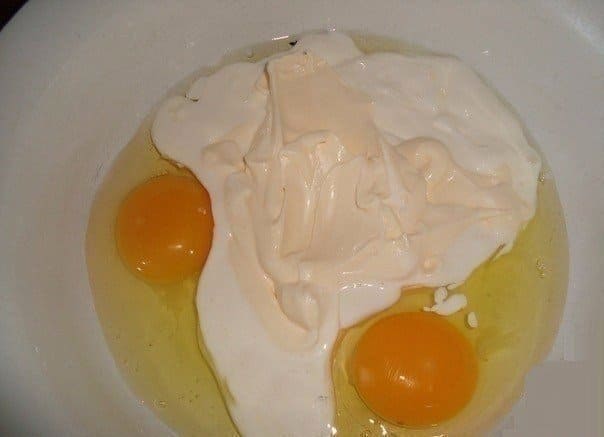 Pour the dough into a frying pan and then add your favorite toppings on top. I used sausages, a little smoked sausage, and lightly sautéed mushrooms.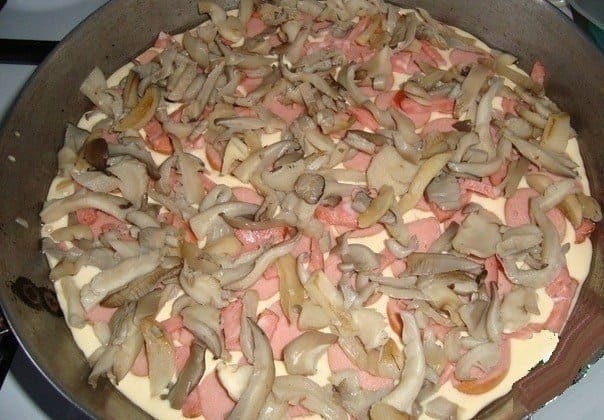 Place tomatoes on top. Create a lattice pattern with mayonnaise and generously sprinkle with a thick layer of cheese.
Place the frying pan on the stove over low heat for 10 minutes. Cover with a lid initially, and once the cheese has melted, the pizza is ready.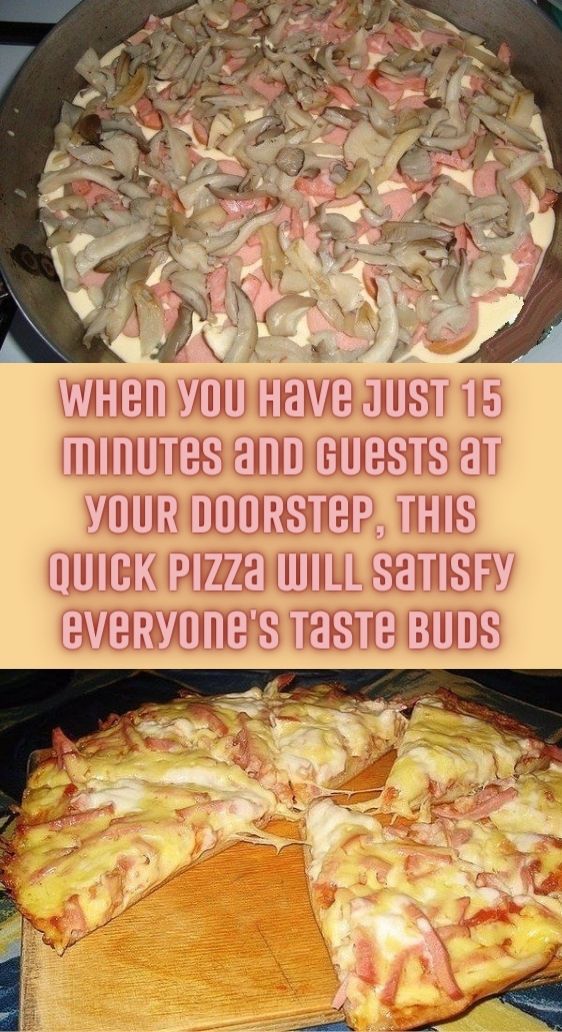 Enjoy your meal!