The unique combination of flavors and appearance of this homemade pizza will not leave anyone indifferent.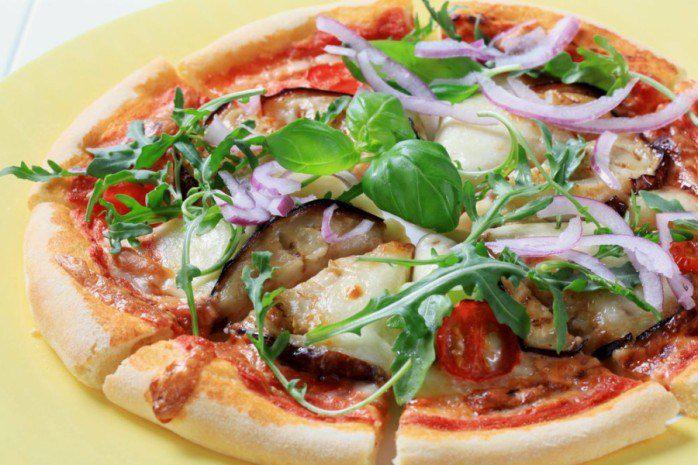 Ingredients
Milk 4 tbsp.
Yeast 10g
1 pinch of sugar
Flour 125g
Butter 30 gr
Ketchup 3 tbsp.
1 tomato
Eggplant 1 pc.
Blue onion 1 pc.
Leek 1 pc.
Hard cheese 100g.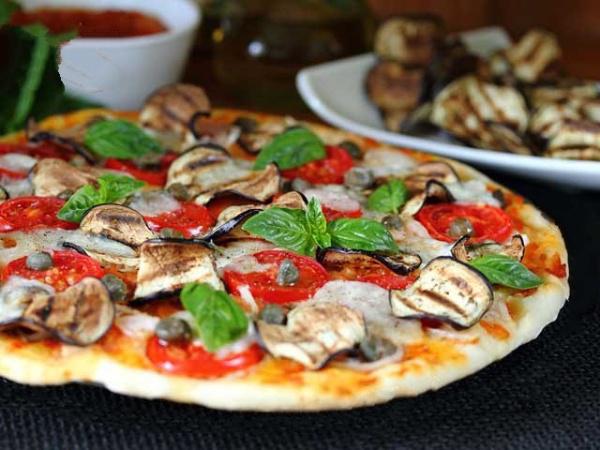 Instructions
Mix the milk, yeast and sugar and leave for a few minutes.
Mix flour with a pinch of salt, add milk, yeast and butter.
Knead the dough. Leave it for 15 minutes.
Then knead the dough well again and roll out a round pizza base.
Grease the base with ketchup, place slices of tomato, eggplant (scalded with boiling water) and onion, sprinkle the grated cheese on top.
Place in the oven and bake for 25 minutes at 190 ° C.
The pizza can be garnished with arugula and basil.