This quick and tasty dessert is a breeze to make!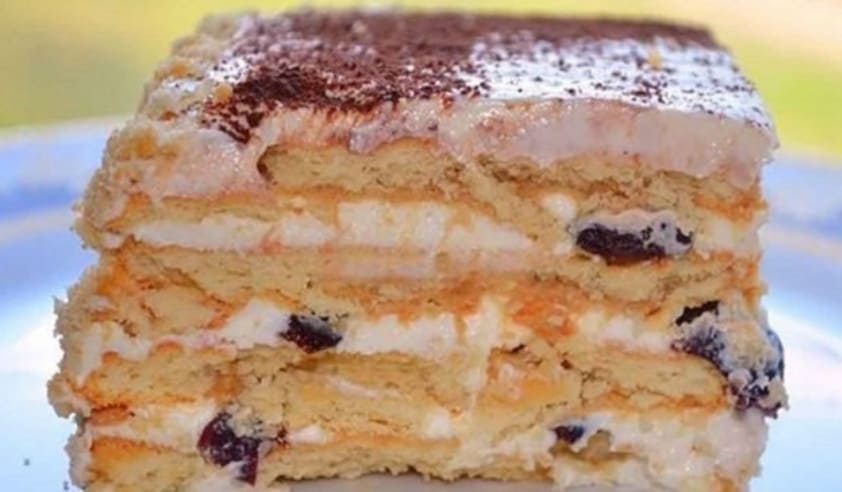 This sweet treat is not only a breeze to make but also a guaranteed hit with both adults and kids alike. With layers of crunchy biscuits, luscious cottage cheese, and a burst of juicy prunes, this dessert is a harmonious blend of flavors and textures. Plus, it's so simple that even your little kitchen helpers can join in on the fun. So, if you're ready to embark on a culinary adventure that's quick, easy, and undeniably delicious, let's dive into making this mouthwatering masterpiece!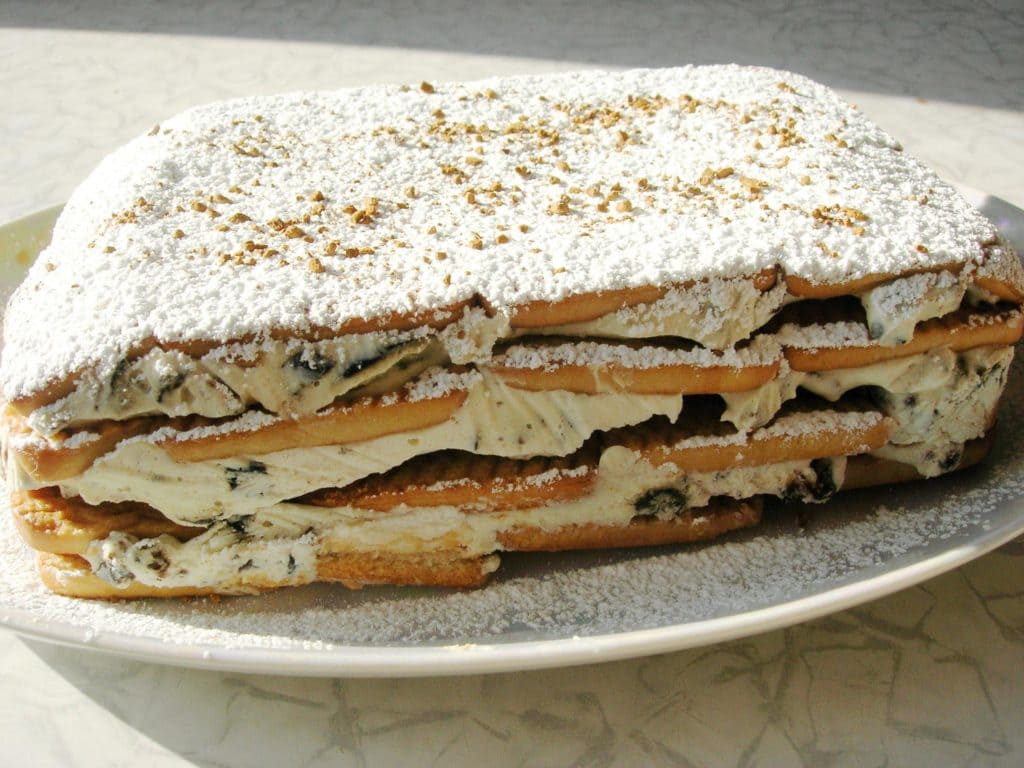 Ingredients:
Biscuits (Cookies) – 48 pieces
Cottage Cheese (Quark) – 500 g (17.6 oz)
Sugar – 1 cup
Butter – 100 g (3.5 oz)
Sour Cream – 250 ml (8.5 fl oz)
Prunes (Dried Plums) – 150 g (5.3 oz)
Dark Chocolate (to taste)
Instructions:
Start by soaking the prunes in boiling water and let them swell for about 15 minutes. Then drain the water and finely chop the prunes.
In a mixing bowl, whip the cottage cheese (quark) with sugar. Add the rich sour cream and blend it again. Then incorporate the softened butter and mix well.
Lay out the first layer of 12 cookies and spread the cream over them. Sprinkle with the chopped prunes. Repeat this step one more time to create a total of four layers.
Coat the top and edges with the cream. Decorate according to your preference with dark chocolate.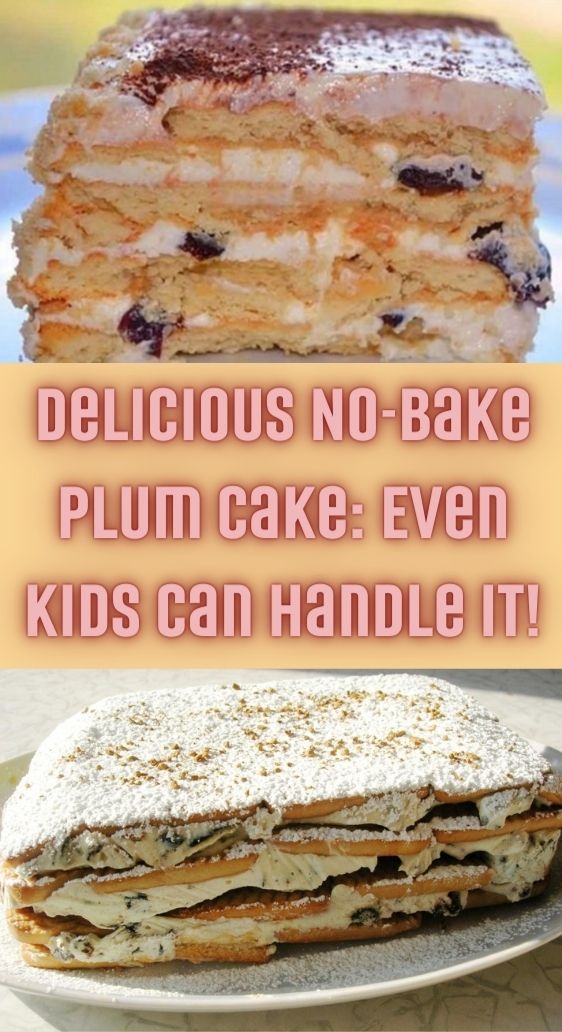 Enjoy your delightful no-bake plum cake!