Easy to make and very tasty homemade dessert for adults with liqueur and rum.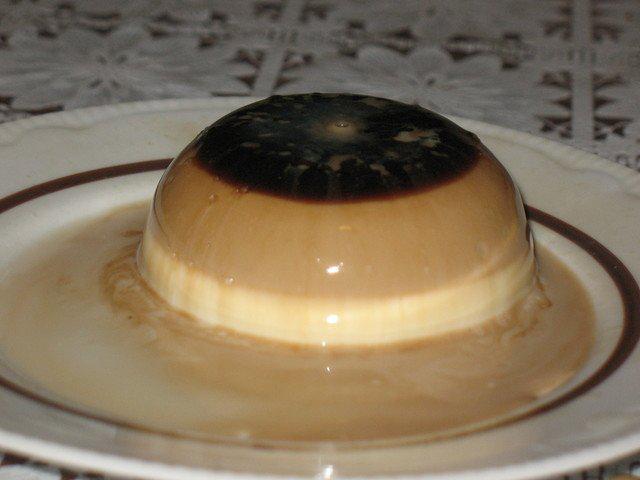 INGREDIENTS
jelly made from a strong espresso:
1/2 tsp gelatin
60 ml hot water
1 tsp instant coffee
2 tsp sugar
2 tsp amaretto liqueur
coffee panna cotta:
1 tsp gelatin
125 ml of cream 30%
125 ml milk
3-4 tbsp sugar
3 tsp instant coffee
1 tsp vanilla extract
1.5 tbsp. amaretto liqueur
1 tbsp. rum
panna cotta:
Same as for coffee, exclude only instant coffee.
Optional:
caramel syrup (2 tbsp. cream, 1 tbsp. milk heat and add cream candy).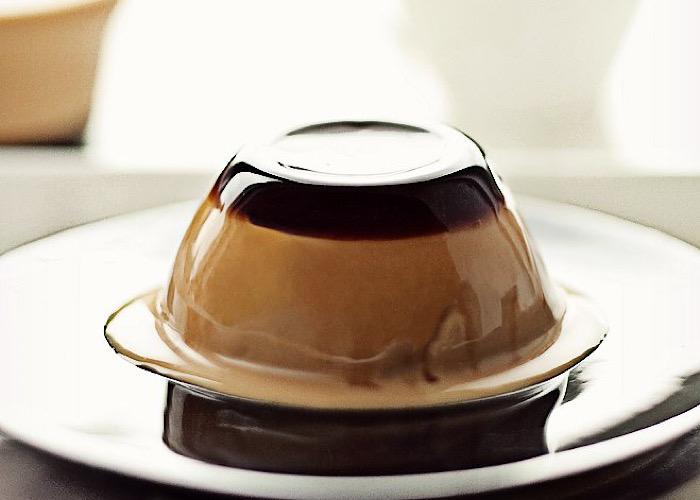 STEP BY STEP RECIPE
Jelly coffee: soak gelatin in 1 tbsp. water for 5 minutes.
Mix all the other ingredients until the sugar has dissolved, then add the gelatin and dissolve it too. Pour onto the bottom of the cake tin and cool.
Coffee panna cotta: Soak the gelatin in 1 tbsp. water. Put the milk, cream and sugar in a saucepan, bring to a boil, remove from heat, add all the other ingredients, add the gelatin at the end, and stir until completely dissolved. Cool and pour the frozen espresso jelly on the stew, put it in the refrigerator.
Panna cotta: Do everything as in the coffee cake. Let it cool and pour it cold into moulds on top of the frozen coffee panna cotta.
To get it out of the mold, put it for a while in hot water. Drizzle with syrup or whipped cream.
Enjoy!