NOTE: Very Healthy snack 🙂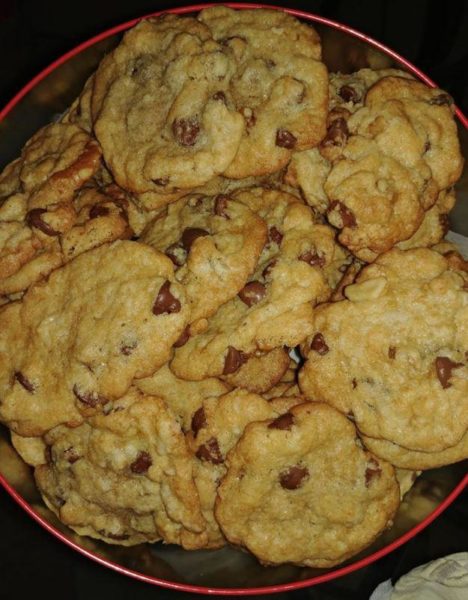 Ingredients
– 1 1/4 c. canned chickpeas, rinsed & patted dry with a paper towl.
– 2 Tsp. vanilla Extract
– 165 g. of natural peanut butter ( slightly over 1/2 cup )
– 1/4 c. Honey
– 1 Tsp. baking powder
– 1/2 c. chocolate chips
Directions
Combine all ingredients except the chocolate chips in a food processor. Process until smooth.
Put in the chocolate chips and stir well with a large spoon. With wet hands form into 1 1/2″ balls.
Place the balls on parchment paper or a non stick cookie sheet.
Press down slightly on the balls to look more like a cookie. They don't do much rising.
Bake in oven for 10 min. at 350• F.
Enjoy !!